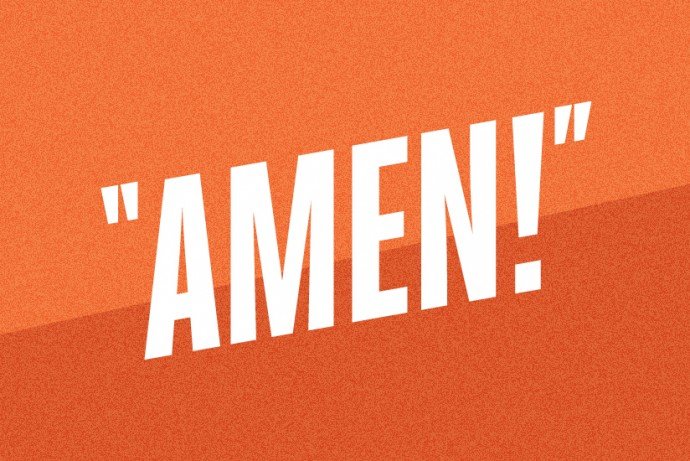 Img
AMEN!
"the Amen" ( Rev. 3:14 ). God's Amen means that He is faithful, "Thus it is and shall be so," "so let it be. " The Amen was frequently an agreement to or approve of something the law.
(Mark 3:28; John 21:18) The word Amen, in order case means "May it be so," " verily, surely," or "truly," this word was used in the Old Testament as A predetermined or prescribed set of performing a ritual (liturgical).
by the congregation to assert declare the validity of a curse or an oath. It also served to underscore a benediction or a doxology. It might occur at either the beginning or the end of a statement.
In the recorded statements of Jesus, it is commonly translated as, "verily and truly," indicating that the words that follow are authoritative. In the New Testament Church, following the pattern of the Lord's Prayer , it is often used to conclude a prayer as a confirmation, or in agreement to what the person pray about, either a Church or meeting.
The opening of His statements symbolise his claim to awesome and divine authority. In Rev. 3:4, it is used as a name for Jesus.
Best regards,

@prosperousday.
GOD Bless.