Yay it's cider mill season here! It signifies the changing weather and beautify fall colors. Fall is my favorite season of all. I always forget that it's not a common thing around the country, especially when friends ask me to bring cider + donuts when visiting them in other states. Around here in Michigan, there's at least 4 cider mills within 10 miles of where I am.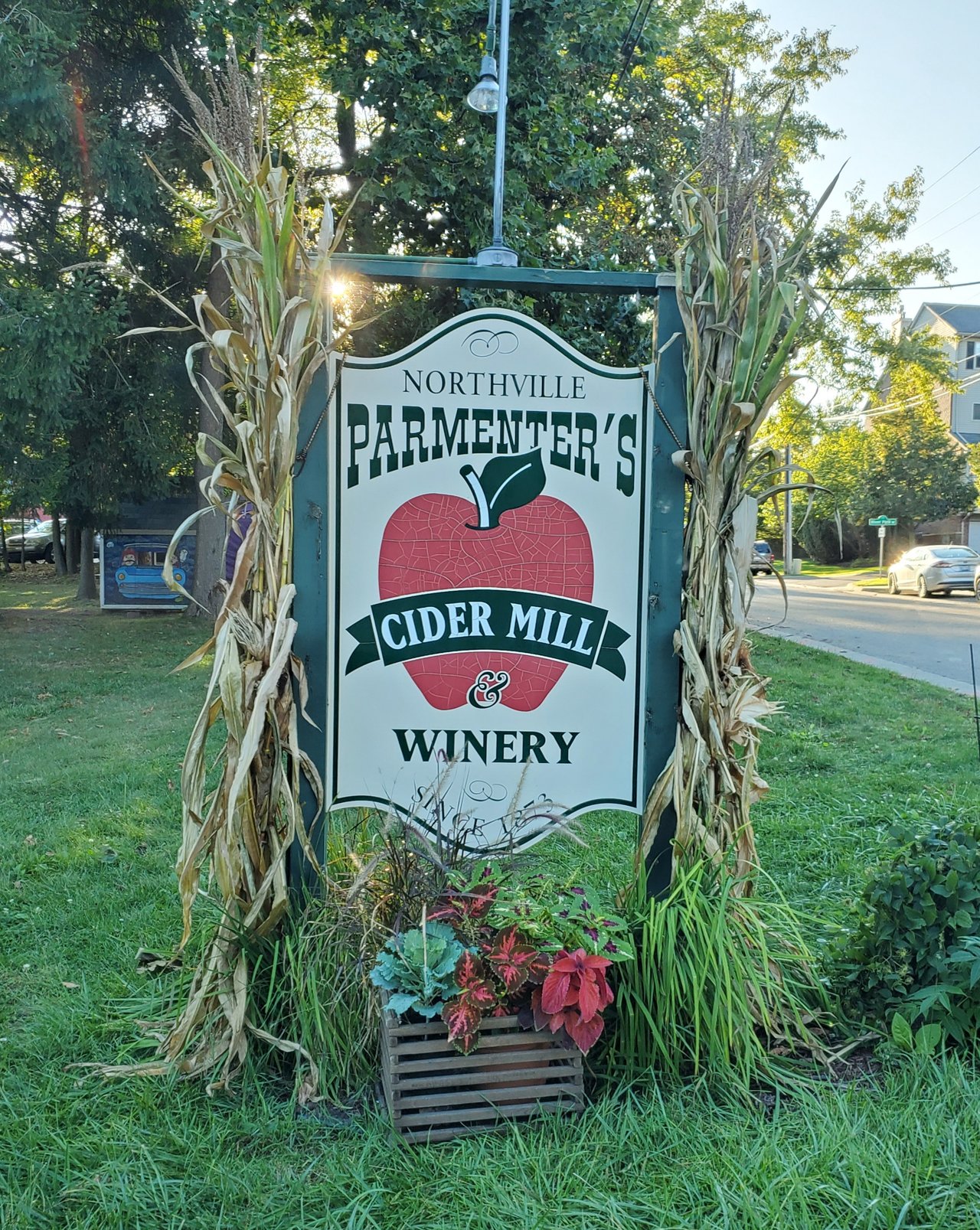 Opening day has been so hot in the past couple of years. I think one time it was 90 degrees out. It just didn't feel right getting cider and donuts but I did regardless. This time around I waited until it was a little bit cooler and it looks like a bunch of other people had the same thought.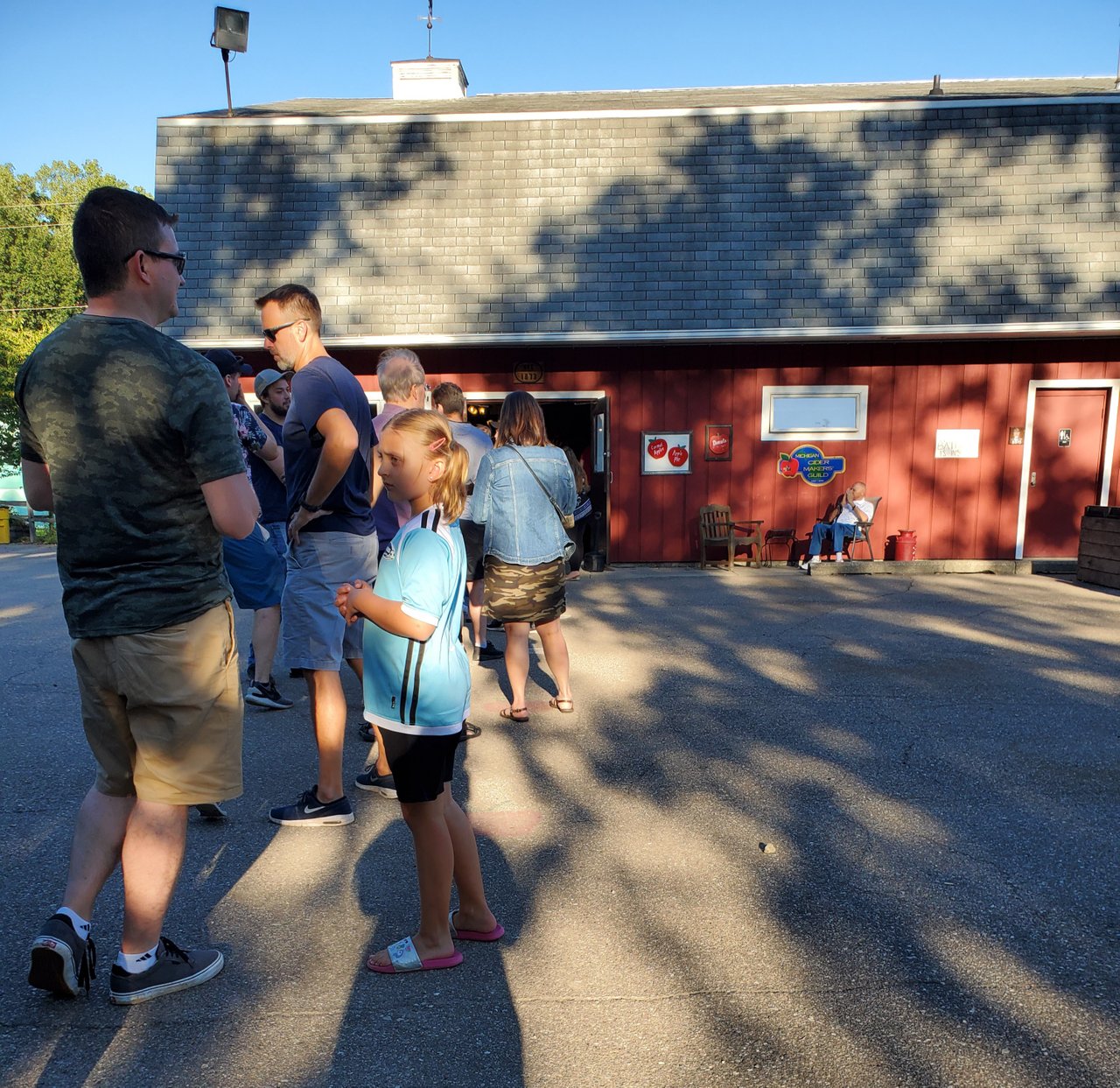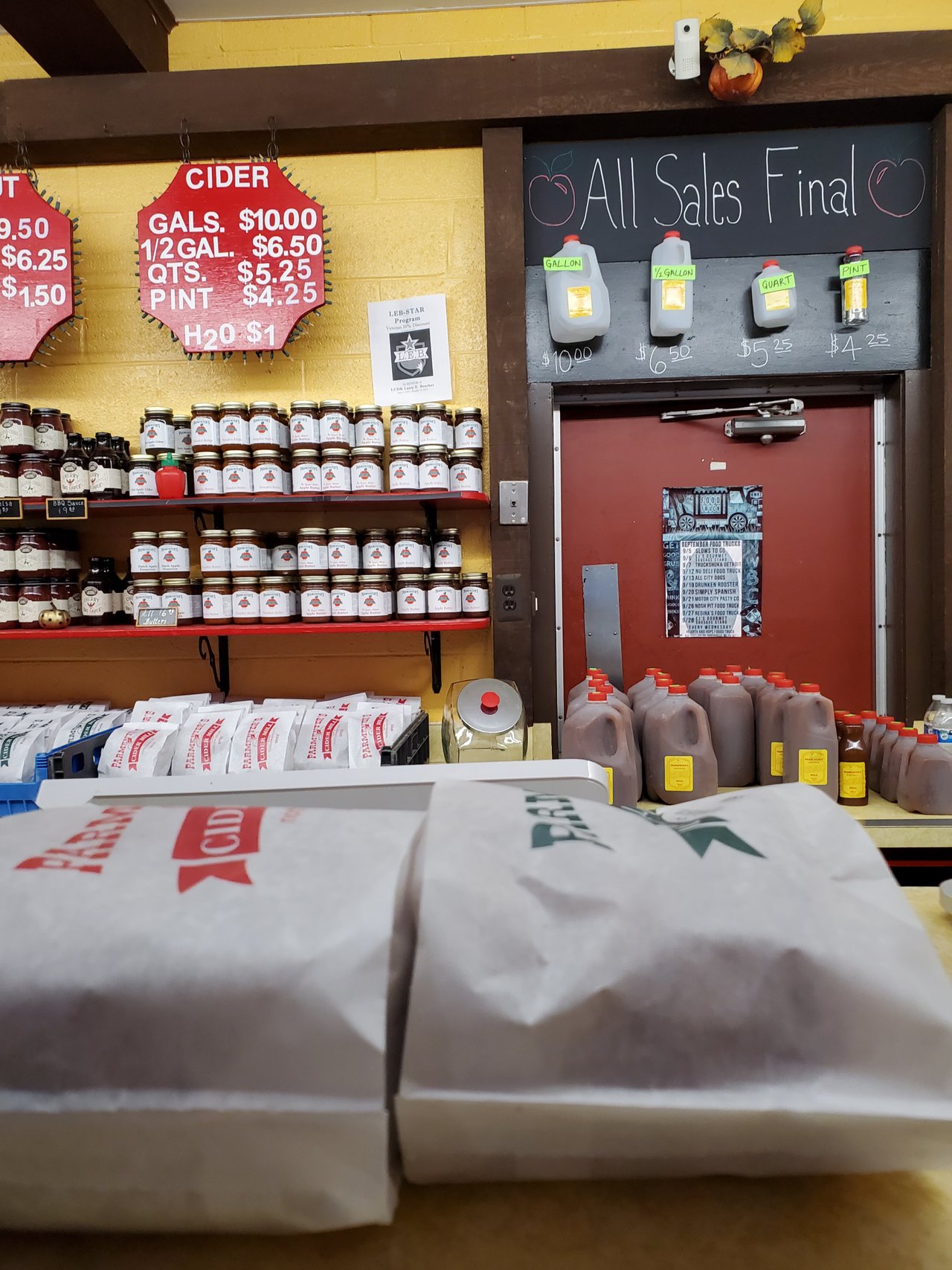 I was going to post a pic of the cider slushy I had but I had a bit of an accident with it and it ended up EVERYWHERE soooooo here's a pic of a spiced donut instead.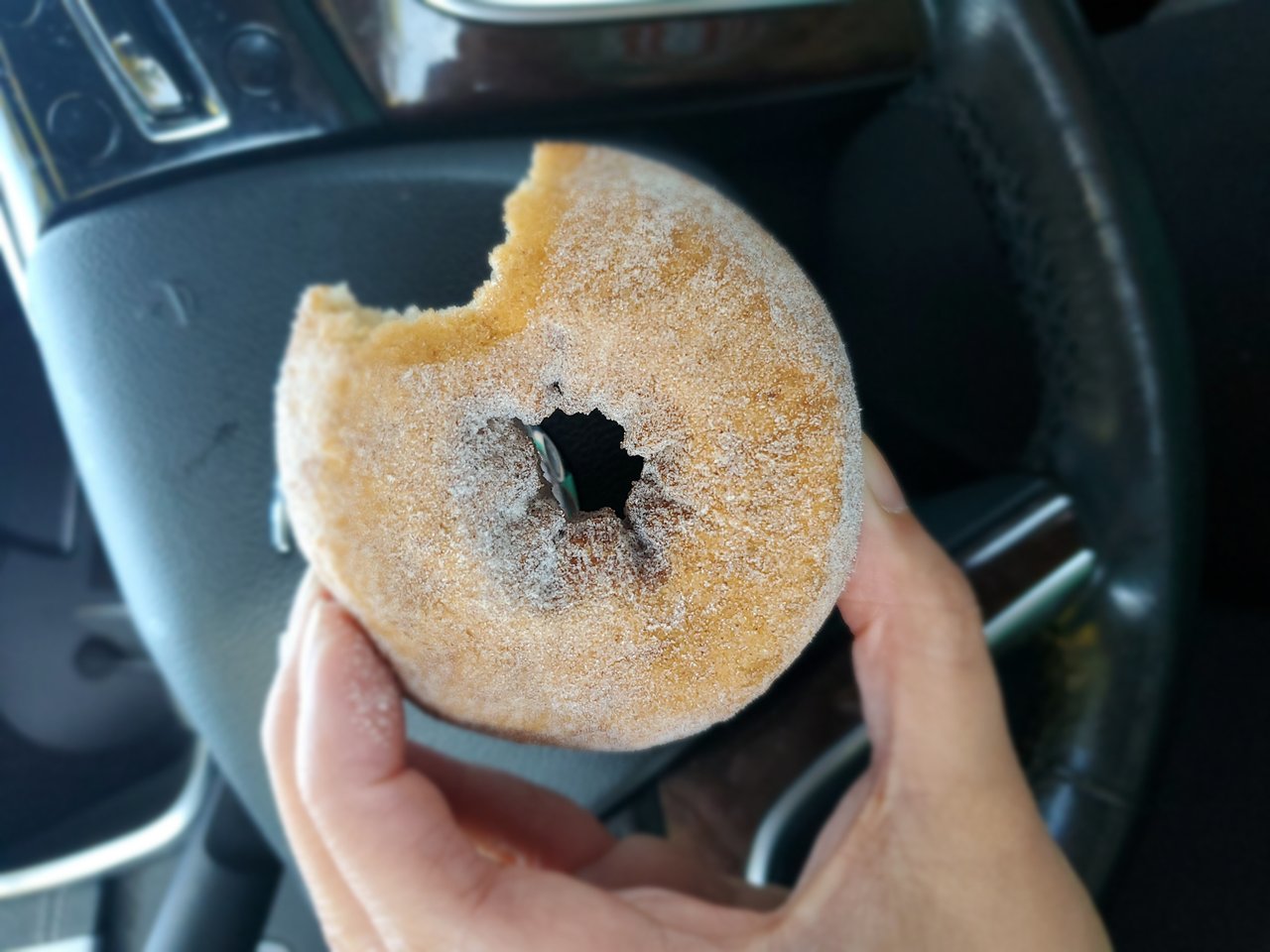 I love trying to think of ways to use cider, whether it be beverages or cooking. I've used it for basting a turkey and gray. I'll try it in pulled pork soon. Hot bourbon + cider is my favorite. Surprisingly, I didn't have any bourbon in the house so I used rum but wasn't a huge fan of it.