Hello dear friends ! How are you today ?
After the recent announcement of @cleanplanet in connection with "burning" Clean Tokens to get their vote on posts with or without the #cleanplanet tag, I bought all the tokens available on the market at prices I thought were reasonable :-) I also left an order of 40 Steem for a little over 200,000 additional tokens, don't hesitate if you're interested !
I find this news very good omen and it adds an extra use to these tokens and apparently, it's not the last one !
[This is the post of the cleanplanet announcement] (https://steemit.com/cleanplanet/@cleanplanet/burn-clean-token-ct-and-earn-your-upvote-cleanplanet), feel free to inquire and post below your impressions, comments and remarks, I will be happy to read them !
I hope you are all doing well, Steemians, beautiful day for you !
Peace & Steem On !
yours,
@anttn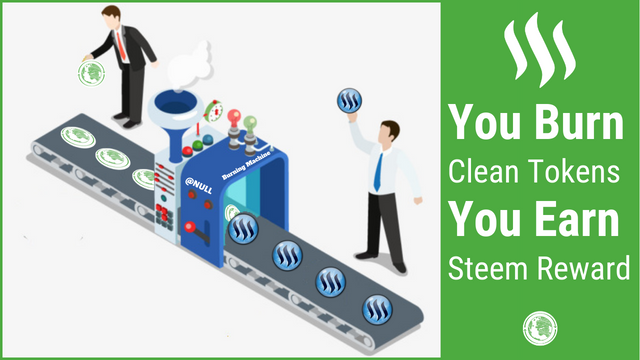 SOURCE
Bonjour chers amis ! Comment allez-vous aujourd'hui ?
Après la récente annonce de @cleanplanet en rapport avec le fait de "brûler" des Clean Token pour obtenir leur vote sur des posts avec ou sans le tag #cleanplanet, j'ai acheté tout les token disponible sur le marché aux prix que je jugeai raisonnable :-) J'ai aussi laissé un ordre de 40 Steem pour un peu plus de 200.000 token supplémentaires, n'hésitez pas si vous êtes intéressé !
Je trouve cette nouvelle de très bon augure et cela rajoute une utilisation supplémentaire à ces tokens et apparement, ce n'est pas la dernière !
Voila le post de l'annonce de cleanplanet, n'hésitez pas à vous renseigner et à poster ci-dessous vos impressions, commentaires et remarques, je serai ravi de les lire !
J'espère que vous allez tous bien chers Steemians, belle journée à vous !
Peace & Steem On !
vôtre,
@anttn