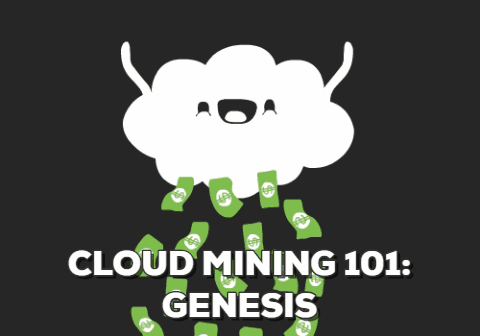 ---
THIS CLOUD MINING GUIDE WILL TEACH YOU HOW TO START MINING BITCOINS AND OTHER CRYPTOCURRENCIES WITH THE MOST RELIABLE SERVICE GENESIS MINING . NO NEED TO OPERATE COMPLICATED, LOUD, AND EXPENSIVE MINING RIGS AT HOME.
Pro Tip: Use code EibxrT @ checkout and get 3% OFF.
Share the code with any person you'd like - friends, family, or followers. They'll get a 3% discount on their purchase.
---
---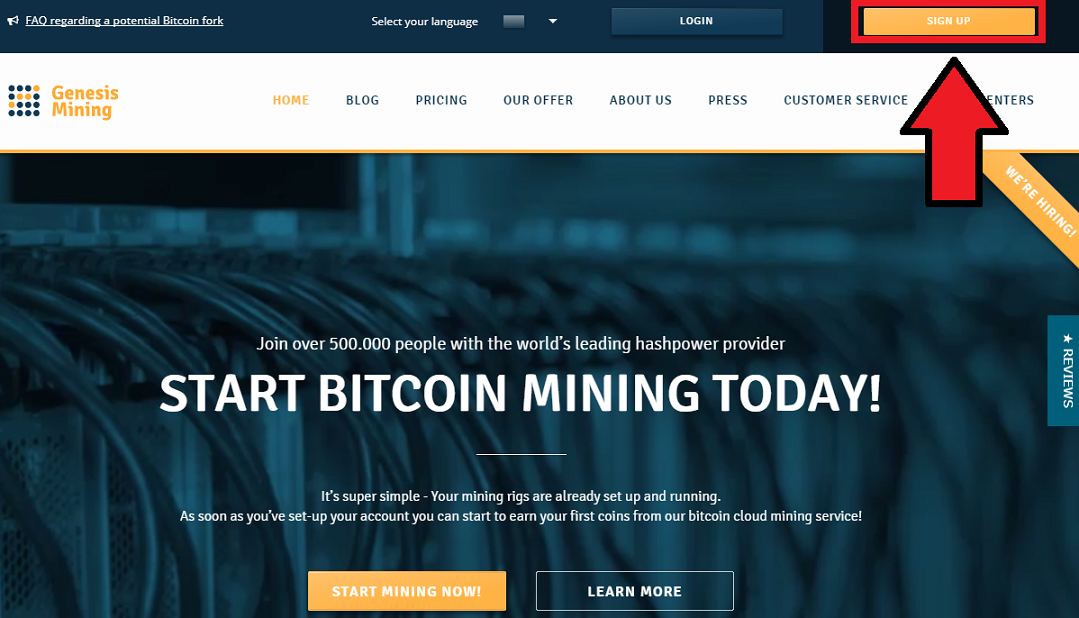 Sign Up at Genesis Mining.
If you already have an account Login and go to Step 3.
---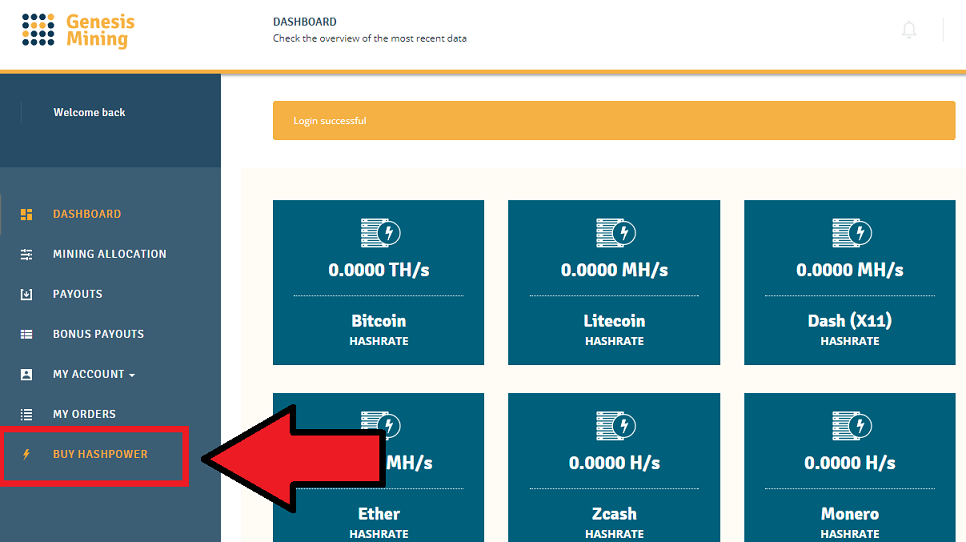 This will take us to the page where you cchoose your hashpower.
---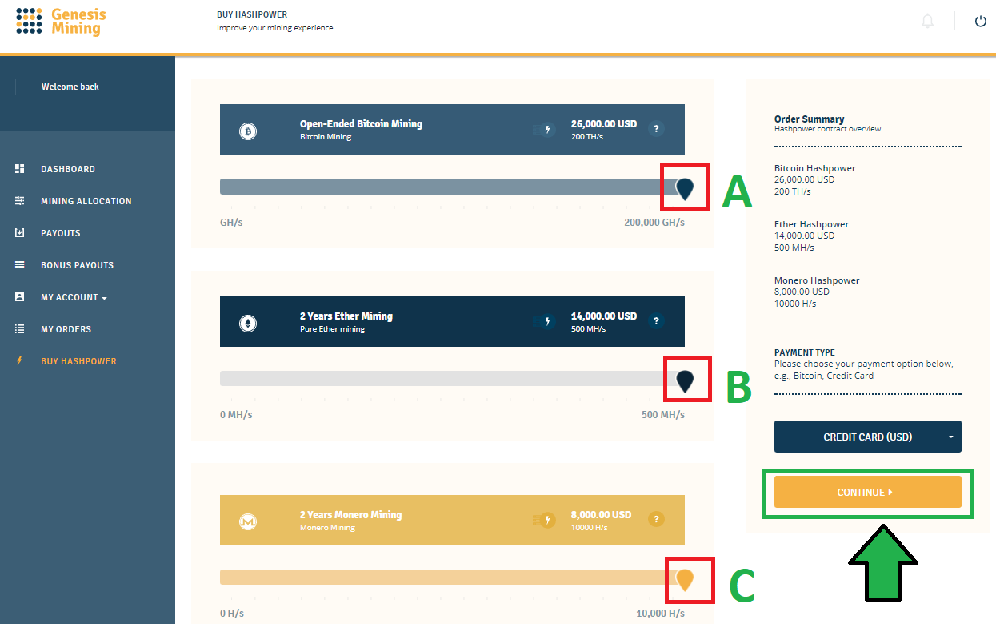 Use Slider; A for Bitcoin, B for Etherium, and C for Monero to select your Hashpower
Once you have finished you can see your order summary on the right.
Select your payment method; Credit Card (USD), Bitcoin, Dash, Litecoin, Dogecoin
Click Continue and complete your purchase - USE CODE: EibxrT for 3% off
---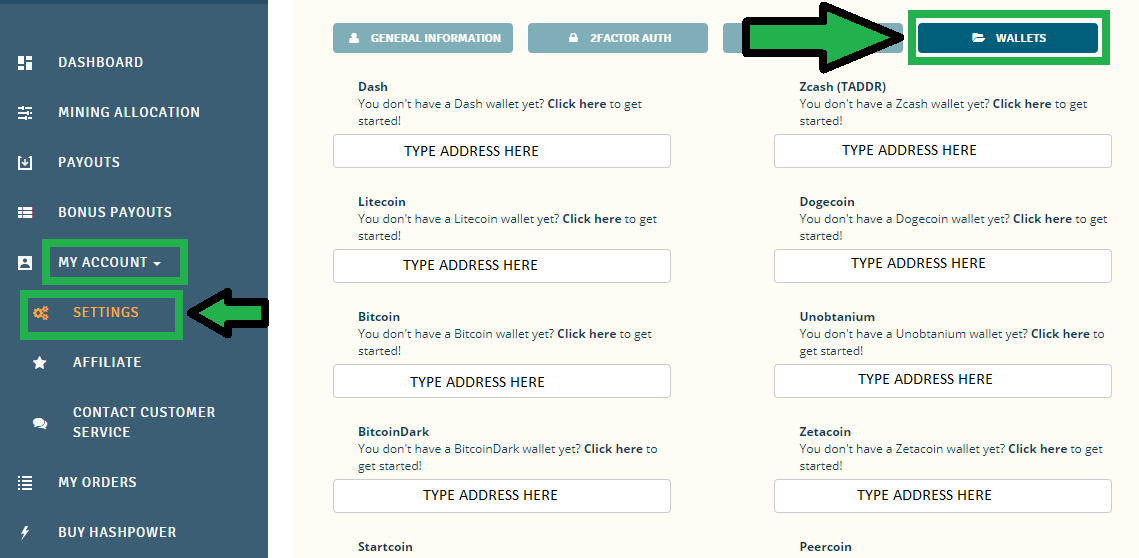 Once you have finished buying your hashpower. Click My Account, Settings, then Wallets.
Paste your wallet address for Bitcoin, Dash, Litecoin, Dogecoin Ect..
CONGRATULATIONS YOU ARE NOW MINING CRYPTO
---
Trade Crypto
whaleclub - http://goo.gl/DmaaeX
1broker - http://goo.gl/d24CCW
bitmex - http://goo.gl/iBREQx
Mine Crypto
genesis - http://goo.gl/55AfMT (3% OFF Use Code: EibxrT)
hashing24 - https://goo.gl/Pb1NFJ
hashflare - https://goo.gl/4AX3YK
---
Donate:
Steem/SBD - @blockcodes
BTC - 1D4NduZoprCAeJuEQmvPfMBZdHPM8GxnjU
ETH - 0xc203b4d1d17dab68c25e7983203e95a5efd5a688