I started Eobot month ago,just claiming free GHS thru faucet,and few days ago i decided to invest few dollars into it.
Total investment was 19.000 Doge coins (Around 60 usd).For that i got 97 GHS 4.0.I bought GHS at 0.64 usd per GHS,and the price is falling with crash of Bitcoin.(It will go up with BTC).
I Mine Bytecoin and Dogecoin.Bytecoin,because i get more coins per hour,right now i get 14 per day.If whales pump Bytecoin his value will double or triple,so im going for longer term investment.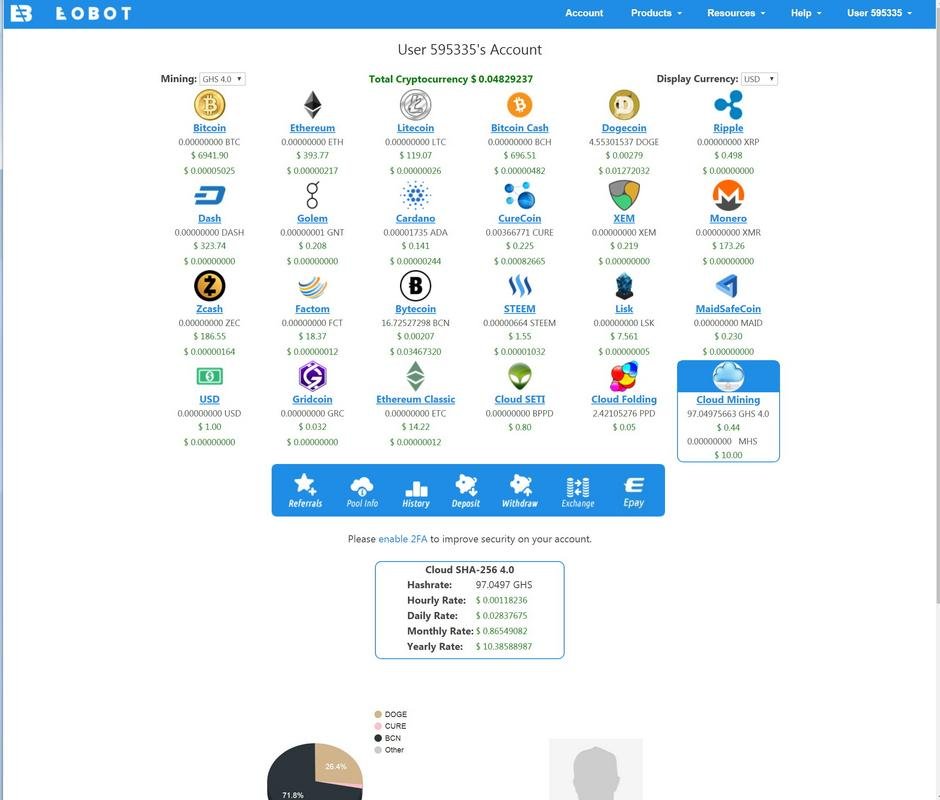 For now i mined 16.7 Bytecoin and 4.5 Doge.But im not mining only that,i diversify mining to Doge,and GHS.
If you want to try,now is a good time,because GHS is cheap,and you get 0.0113 GHS for free every day thru faucet!
So far,to start it cost nothing,it's free.But be aware,it's addicting.When you claim week or two free GHS,and you see that it's working good,you will want to invest! :)
Link to Eobot:
https://www.eobot.com/new.aspx?referid=595335
Follow me for similar posts!
@mirda