Improvements for beta wallet; user guide available
Consortium developers continue to improve the beta version of CloudCoin Wallet released Aug 8. The most recent version is v.2.1.11. A final post-beta version (likely v3.0) is expected by the end of the month.
A user guide is now available and how-to-videos for the new software should be available soon.
This latest version allows tracking deposits and transfers, encrypting of coins, frack-fixing of 400 coins at a time, embedding email hash for coin recovery by email, and allowing instant wallet-to-wallet transfers without using email or other forms of file transfers.
The software is available for download here . Users will need to have or install Java Runtime Environment.
Skywallet is an important new component in the wallet software that enables CloudCoins to be used more efficiently, including functionality to make change, merchant payment acceptance, currency exchanges, e-commerce and allowing currency to crossover into video games and other applications.
"This application provides the ability to rapidly and securely transfer authentic coins from person to person," Consortium Lead Scientist Sean Worthington said. "No email or other file transfer systems are needed. What makes Skywallet so powerful is that like RAIDA, it cannot be brought down because, like RAIDA, Skywallet has data supremacy."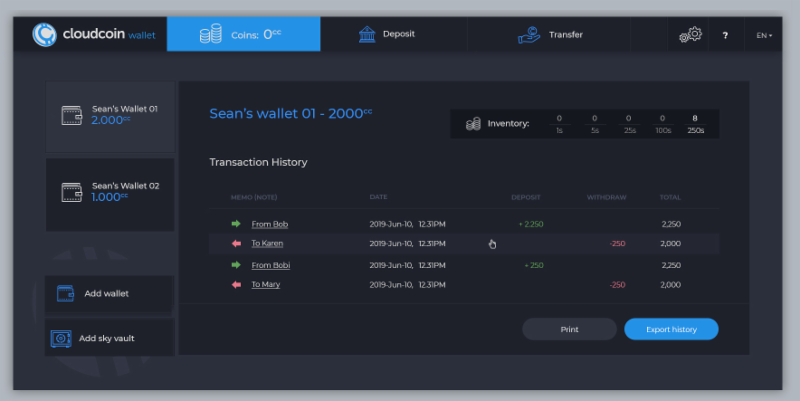 CloudCoin Wallet features and new functionality
Allows users to send CloudCoins to each other quickly and securely through Skywallets
Enhanced UI/UX with similar look and user-experience across platforms (Windows, Android, Mac, etc.).
Optimized efficiency that reduces measured CPU usage to 0%
A vault to eliminate any possibility of theft
Ability to automatically recover coins by email
Easily make change/split notes
Support for collectibles, a decentralized exchange and ATM functionality
Support for merchant services
Crossover currencies for games and other apps
Multi-fix functionality that can fix thousands of fracked coins within seconds
Multi-language support/localization
Referral Program
A referral program is ready for launch to promote awareness about the new CloudCoin Wallet. The program provides incentives for referring friends, for downloading the software, and for correctly answering quiz questions about its functions and features. Tens of thousands of CloudCoins will potentially be given away!
Consortium strategy moves into Liquidity phase
With the near-completion of the new CloudCoin Wallet software, the focus of CloudCoin Consortium is to now move into the third ( Liquidity ) phase of a five-step, long-term strategic plan, which Consortium Lead Scientist Sean Worthington said would be completed with relative swiftness compared to the more complicated second stage.
The strategic plan established in 2016 consisted of five phases:
Stage 1) RAIDA: Build initial RAIDA network and ensure that it can never be brought down.
Stage 2) Software: Develop useful client software and services that enable CloudCoin to be used fully as a currency.
Stage 3) Liquidity: Develop solutions to allow simple and frictionless exchange/conversion of CloudCoin with other assets/currencies, including fiat; allow CloudCoin to have full utility at the consumer level, both online and at the brick-and-mortar merchant level.
Stage 4) Marketing and Awareness: Communicate the value and utility of CloudCoin to the public at large to encourage adoption and use.
Stage 5) Adoption and Use: CloudCoin becomes a widely accepted and used currency worldwide.
"We are now officially in the Liquidity stage," Worthington said. "This is when we enable CloudCoin to be exchanged for goods, services and other currencies very quickly."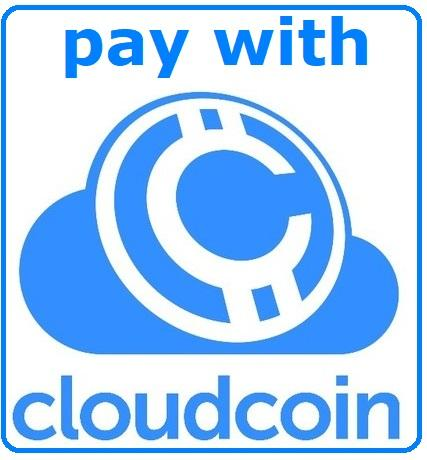 He also said projects now underway include a peer-to-peer (P2P) exchange, an escrowed exchange, online stores, merchant software, APIs, and solutions to allow CloudCoin to be imported/exported into video games and other applications.
Worthington further announced development on a P2P exchange was progressing and could be ready for testing in Sept., while merchant software, with a " Pay With CloudCoin " button for stores, is now in testing.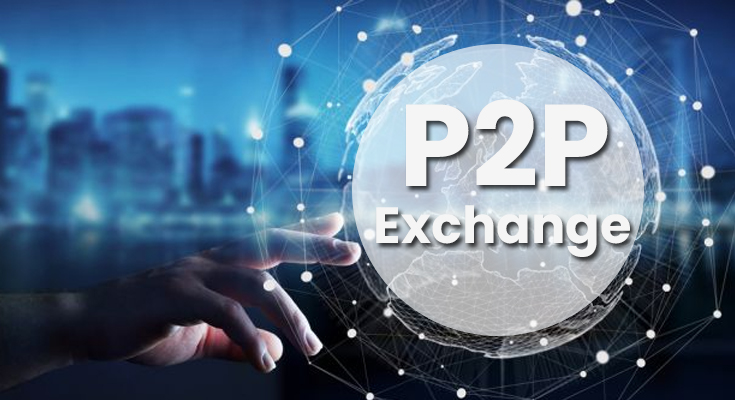 RAIDAtech surpasses $100k in pledged investors
RAIDAtech , the private company that develops new applications for RAIDA technology, has generated over $125,000 from 71 pledged investors during its second funding round.
The crowdfunding offering page has information about the company, applications and its potential, including the $1 trillion-plus market for RAIDAtech applications.
The offering page also features a video invitation from Shark Tank's Kevin Harrington extolling the value of investing in RAIDAtech.
RAIDAtech is now valued at $11 million and any investor anywhere can take part in this funding round with a minimum investment of $200. The earlier round was limited to only a small number of investors. This second funding round is managed by crowdfunding platform truCrowd.
RAIDAtech was founded last year by Sean Worthington and is a separate entity from the CloudCoin Consortium, although RAIDAtech's success will also benefit CloudCoin by expanding utility and value of the RAIDA network's native currency.

Earn CloudCoins & $$$ as a RAIDA Detection Agent
There are still slots remaining for people interested in becoming founding RAIDA Detection Agents.
Operators of these units help make the RAIDA network stronger, faster and more secure. Operators earn a portion of network traffic revenues, as well as
a bonus paid in Cloudcoins. Be advised, however, there are a limited number of special "Founders" opportunities available.
There is also a referral program where you can become a Detection Agent, with zero licensing fees, simply by referring potential operators.
Email solutions@raidatech.com for more information about becoming a Detection Agent operator or joining the referral program.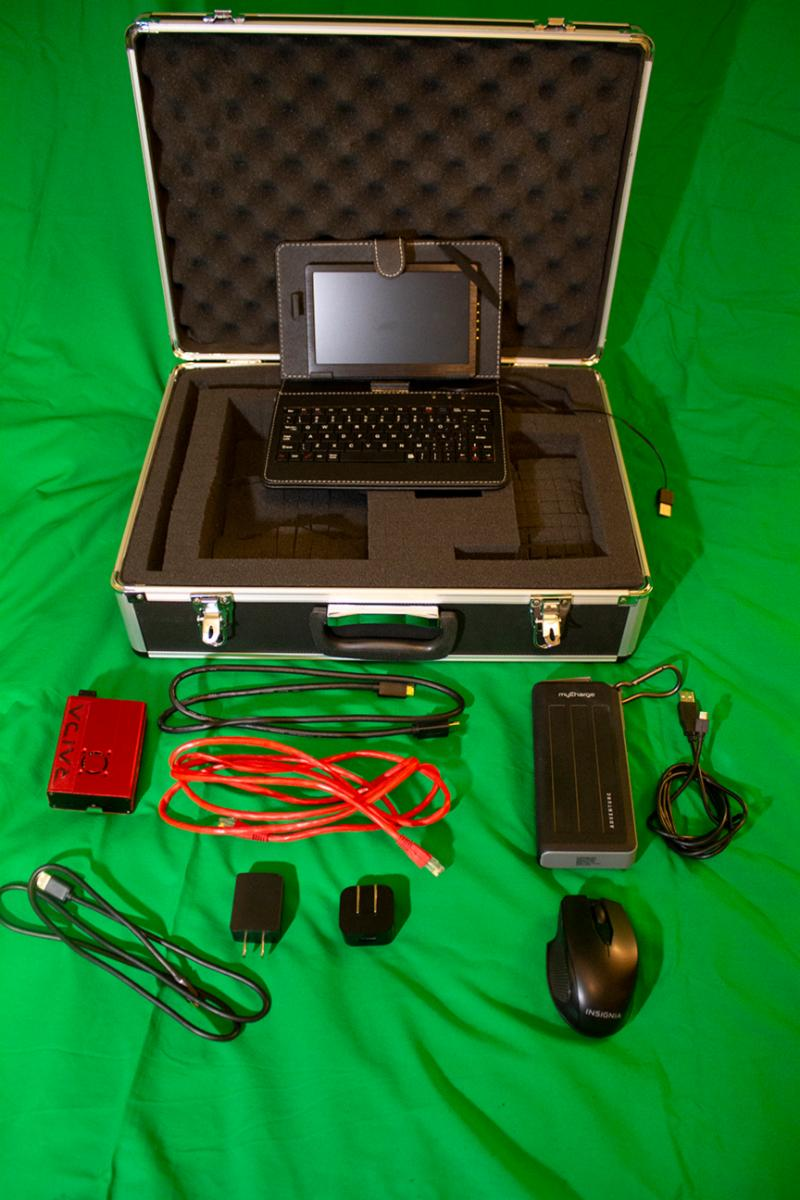 Fast Facts
Even 1/50th of a CloudCoin can have value!
Each CloudCoin has 25 unique 128-bit integer hexadecimal authenticity codes. As this video from Sean Worthington shows, even using half of just one of those codes has applications for commercial packaging.
The needs of retail labeling are not the same as the needs of a viable currency, so instead of using 25 GUID hexadecimal figures with 5.3 undecillion (5.3e+36) combinations (the standard for CloudCoin as a currency), CloudCoin can be adapted to use just one shorter hexadecimal with 9.2 quintillion combinations (9.2e+18, still a staggering number).
The packaging still uses CloudCoin, but it essentially ignores 98% of the code (using only half of 1/25th), making it simple and efficient to use CloudCoin in a commercial setting that currently uses existing standards for bar codes or QR codes.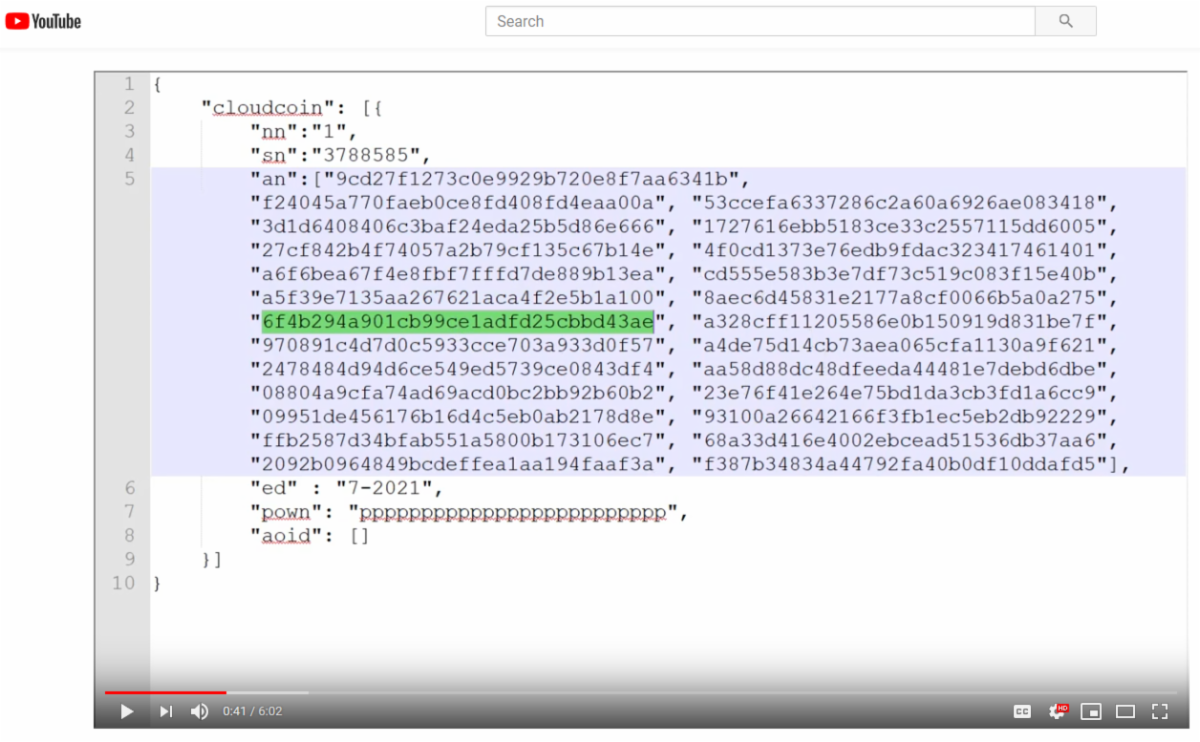 Plethora of information on CloudCoin blogs
Several Consortium members are actively blogging about CloudCoin using sites like Blogspot, Medium and Publish0x.
Check out these blogs you might want to follow, now or start your own!

https://www.publish0x.com/cloudcoin
https://medium.com/cloudcoinconsortium
https://cloudcoinglobal.blogspot.com/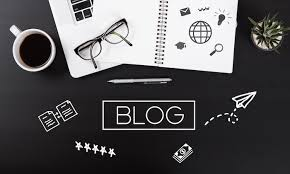 Want to work for the Consortium? We're hiring!
The CloudCoin Consortium is on the lookout for proven, experienced and qualified individuals with a passion for digital currency. There are both full-time and part-time openings at our California HQ and remote.
Social Media pros and community managers
Marketers and PR experts
Content creators
Web developers
Filmmakers and video specialists
Graphic designers
Writers and bloggers
Attorneys/Paralegals
Grant Writers
Software developers/programmers
Software testers for all operating systems
Software solutions salespeople
Minecraft developers/modders
Electron programmers
HR/personnel professionals
Accounting/bookkeeping professionals
Click "reply" with a resume or CV to inquire or visit our Careers page.