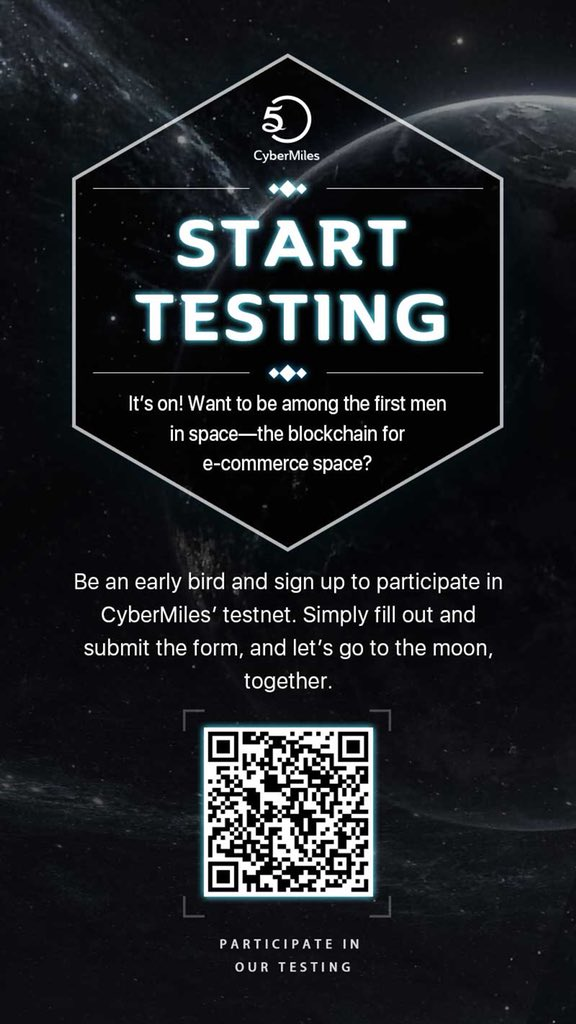 CyberMiles is running test-net, 100 times faster than Ethereum and More attractive bounty !!
Mentioning up to 5miles, there has been tremendous progress in realizing the potential growth of Blockchain technology in the real world, from which 5miles integrate and support the powerful 5xlab in technology development.


The parent company is strong and prestigious
5miles includes team members with extensive experience from leading internet companies, ecommerce platforms, and financial services companies from 5 different countries. Over the past three years, the group has applied its expertise to build a successful market, becoming one of the top shopping applications in the United States, generating over $ 3 billion in transaction value/year.
CyberMiles Foundation proposed to make 700 million CMT at the beginning (350 million CMT for pre-sale + 350 million CMT for sale of ICO mass), but over time 30 years could be expanded to 10 billion CMT. You can find additional information on when CMT is scheduled to be allocated and who will be allocated to who is below
After completing the sale of 700 million CMT Token CyberMiles ("Token Sale"), there will be a total of 700 million CMT circulated on the market.
With 5xlab technology, blockchain expertise plus the dedication and trust of their products, they will turn Cybermiles into the world's leading Blockchain technology in real-world business.
More information , check here :
Website: http://www.cybermiles.io/
Whitepaper: http://www.cybermiles.io/vision/
ANN: https://bitcointalk.org/index.php?topic=2344875
Mybitcointalk profile : https://bitcointalk.org/index.php?action=profile;u=1713510