第二天,我來到了淺草。
The second day, I came to Asakusa.
淺草位於東京的中心地帶,經歷過關東大地震及二次世界大戰後,仍很幸運地保留了大量舊時代建築,成為了今日我們感受江戶時代東京舊風貌的難得之地。
Asakusa is located at the center area of Tokyo. Going through the World War II and The Great Kantō earthquake, Asakusa still luckily kept its old-style buildings. Asakusa now become a place for us to feel the traditional style of the Edo period (1603 – 1868 AD) in Tokyo.
舊街、舊景、舊事物都是我最愛的東西,加上我最愛的啤酒、Asahi朝日啤酒的總部就在淺草區,所以這個地方真的不來不行!由於今天朋友們都有事忙,故我今天單身上陣,來到這個充滿舊東京風貌的淺草。
I love old streets, old landscapes and old things. Also, the headquarter of Asahi, my favorite Beer, is also located in the Asakusa area. There is no reason that I didn't visit Asakusa. As my friends are not free, I came alone to Asakusa of the old Tokyo style.
走出淺草車站,眼前盡是充滿歷史味道的古老建築,但,配以充滿旅遊味道的商店。傳統小食、手信、各種充滿日本特色的擺設如忍者、相撲,盡現旅遊區味道,還有,隨處可見的遊人。走過一間間商店,只見門口都掛著不准拍攝的牌子,作為那麼不懂拒絕客人的日本民族,都掛上這樣的牌子,看來它們都已飽受遊客騷擾之苦。
Going out from the train station, What I could see were old buildings full of history, but together with tourists' shops. Traditional foods, souvenirs, decorations like Ninja, Sumo, all show the taste of tourism. Of course, there were also many tourists. Passing the shops, I saw the signage of "no picture and video" outside each shop. Seems they had already been suffering from the tourism.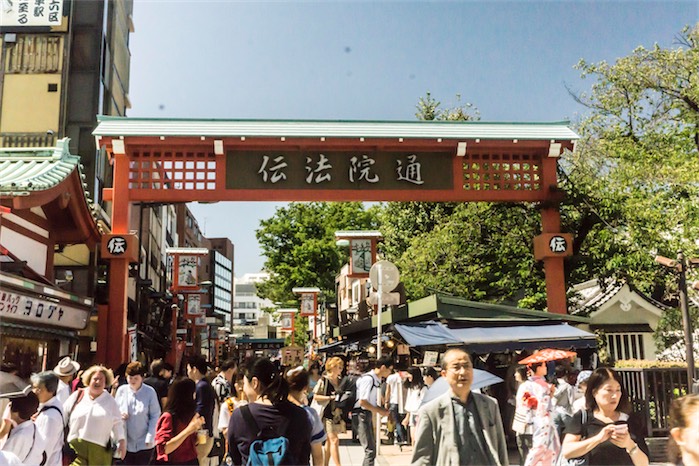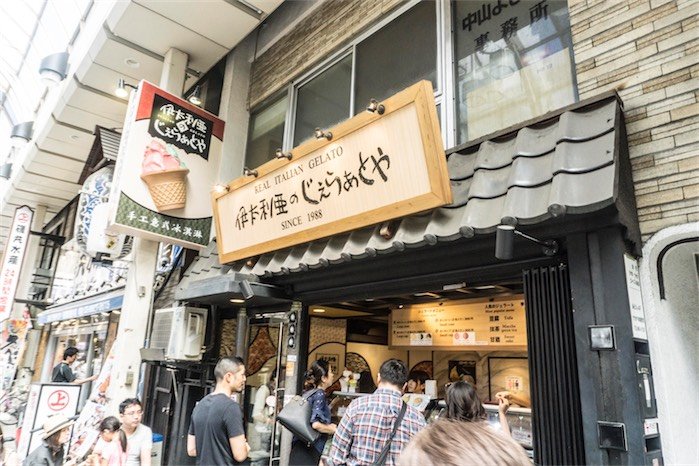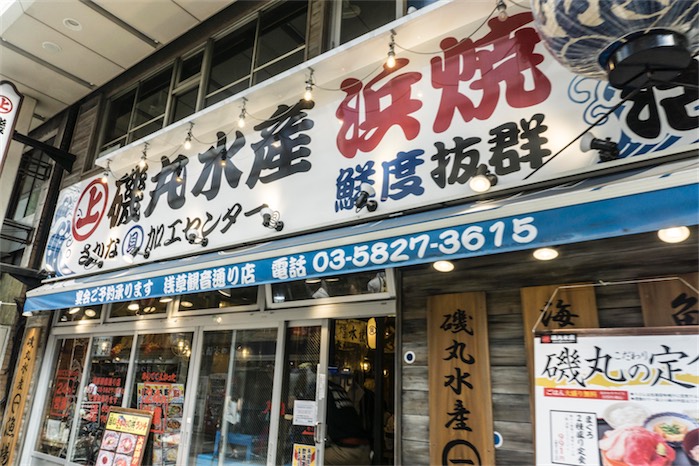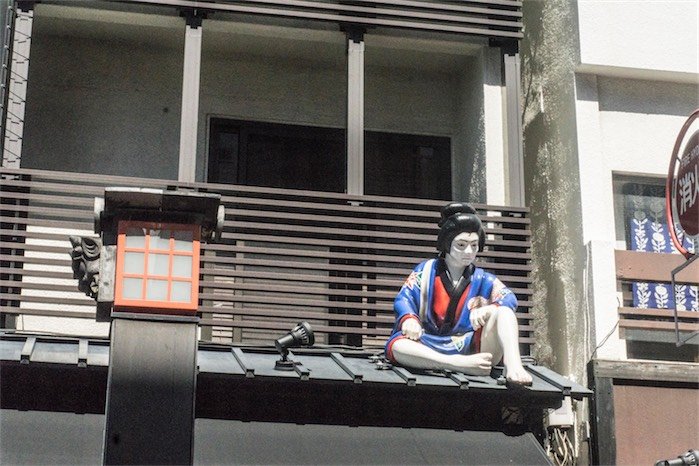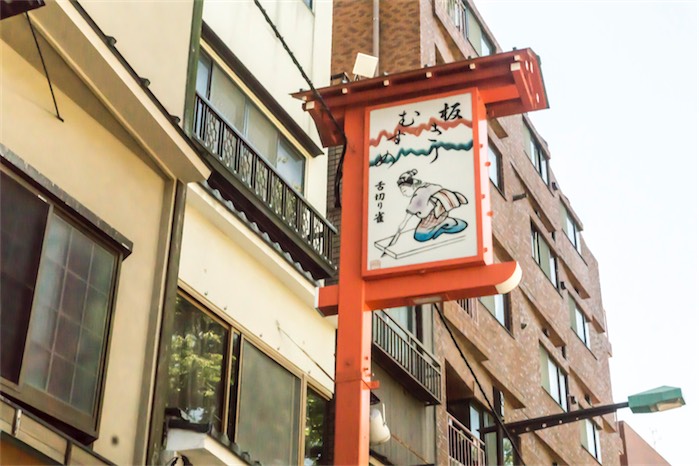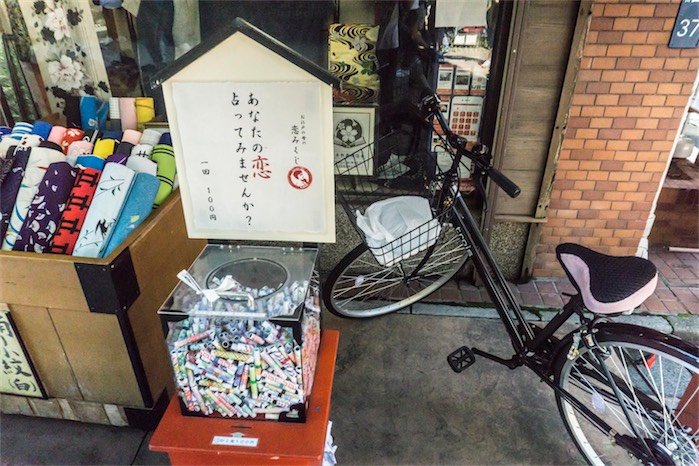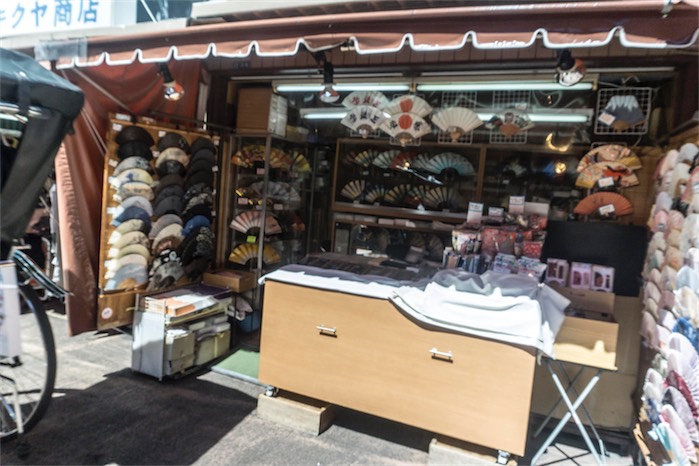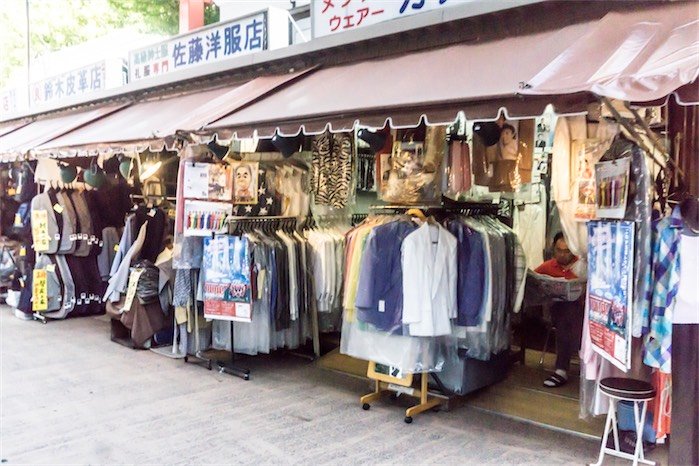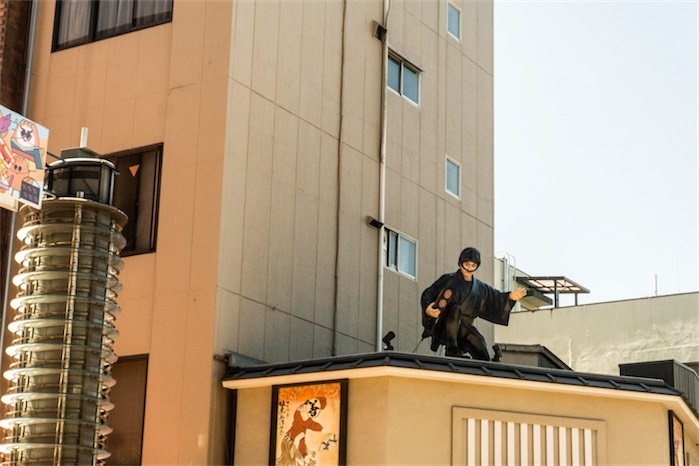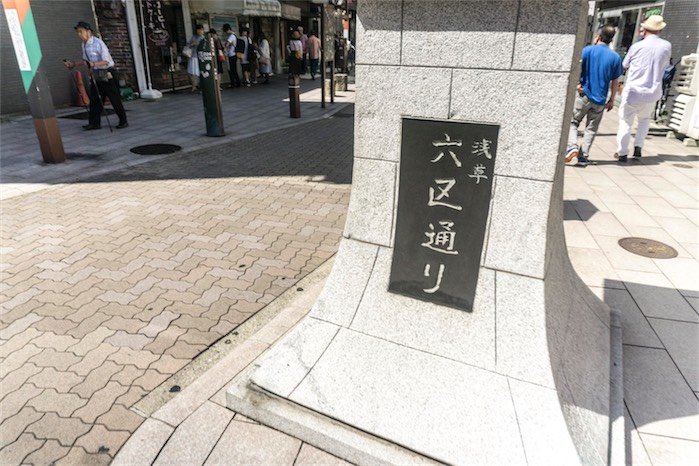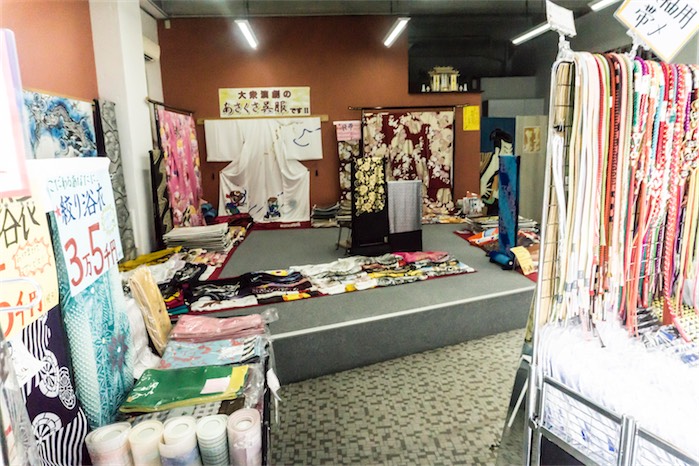 在街道遇到一間日本舞踊劇場,舞踊是日本傳統表演藝術,就如同中國的京劇一樣,可惜,乏人問津。穿過舊城區,到了著名景點雷門。雷門是用來供奉保護寺院免受風災水災的神,相傳這雷門已有1000年的歷史,看著這莊嚴的的雷門,我有不耐煩的感覺,因為周圍的遊人太多了,雷門之下,雷門之旁,無不是人。快快的走過雷門,到了仲見世通手信街,噢!全是人!我對手信沒有很大興趣,便穿過手信街,到了淺草寺。
I found a small theatre of traditional Japanese dance but no one visit haha. Passed through the old town district and I arrived the hot spot Kaminari Gate (Furai Shrine Gate). Kaminari gate was believed to protect the temple from the wind disaster and flood and it already has the history of 1000 years. Looking at this solemn gate, I felt a little bit impatient because there were too many people! Thought the Kaminari Gate is the Nakamise Avenue full of shops of souvenirs. I was not interested of it and went straight forward to the Sensoji Temple.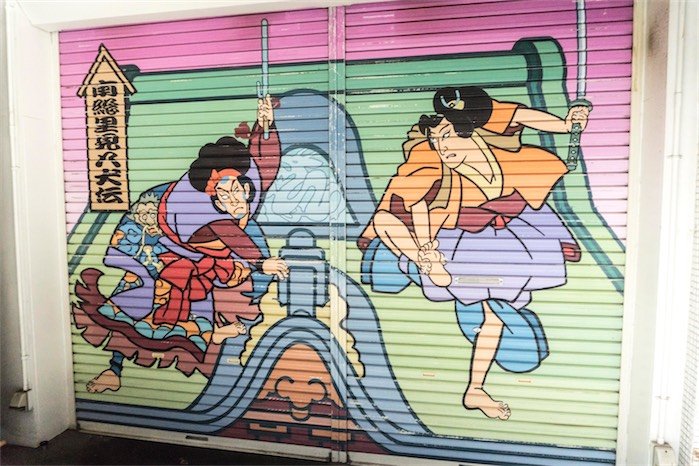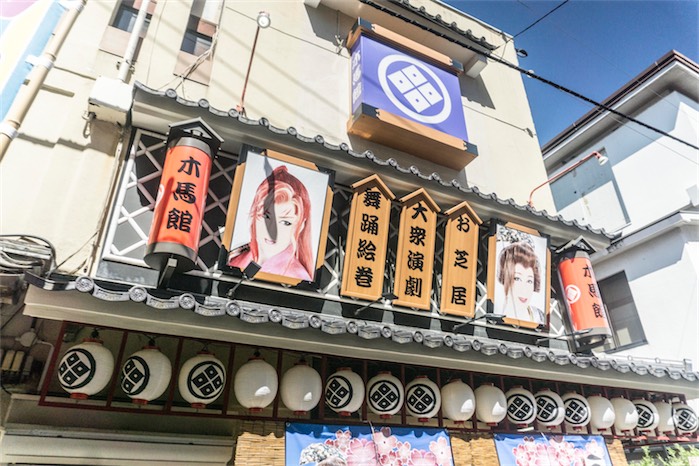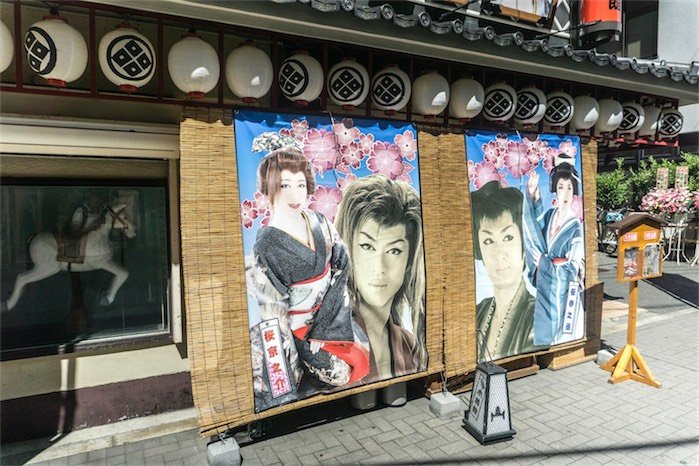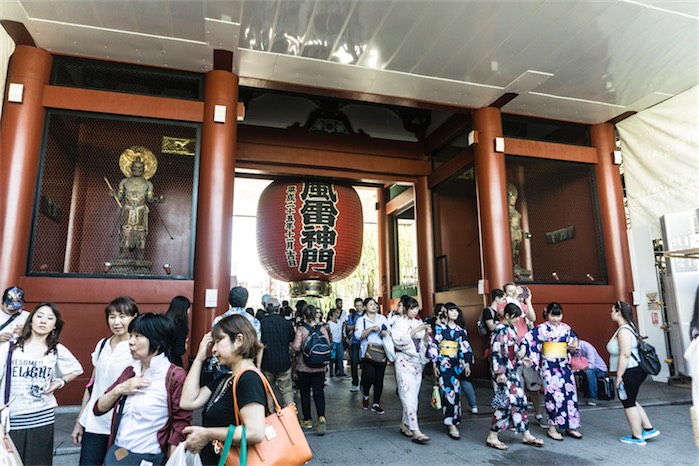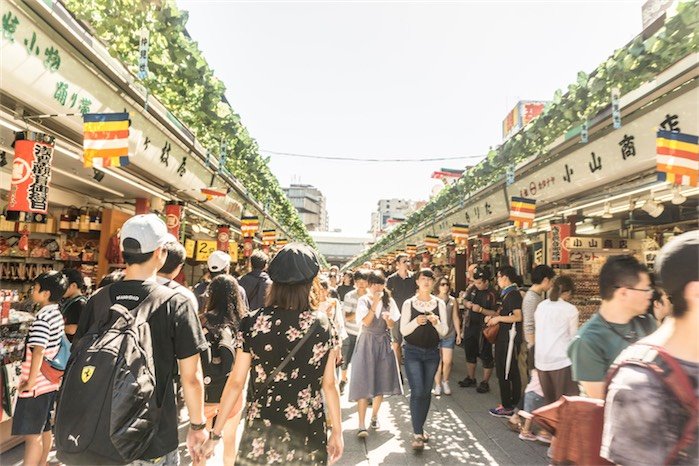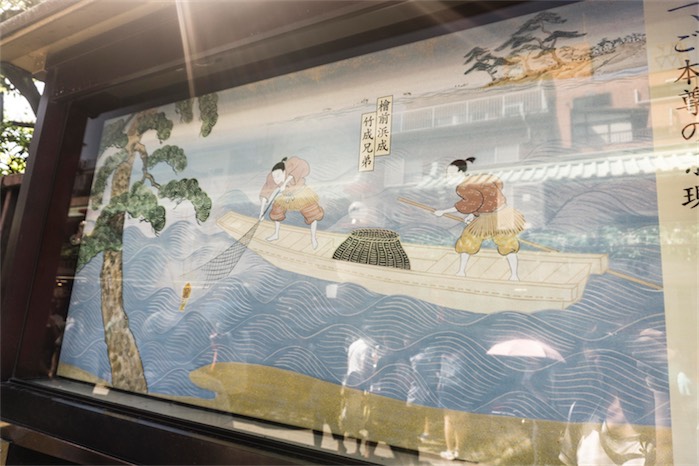 淺草寺建於628年,至今已有接近1500年的歷史,是東京最古老的等院。淺草寺每年都有超過3000萬人參拜,亦是江戶文化發展的中心,聞說當年德川家康也點名淺草寺為幕府的祈願所。不過都是那句,人太多了 lol。求籤是到淺草寺的指定動作,求籤、焚香、再將香煙撥向自己,能夠淨化自身,得保平安。不過,在我看來,數十人圍著香爐不停把煙撥向自己,就是有點滑稽,失去了虔誠的感覺,我忍不住把它拍下來,大家可在我的影片觀看。淺草寺內,大批善信焚香求福,但更多的是拍照拍視頻,寺內掛著不準攝影的告示已完全失去效力,結果我也忍不住拿起攝錄機將這情況拍下來。
Sensoji Temple was built in 628AD, with over 1500 years' history. It is the oldest temple in Tokyo. Every year, there are over 30 million people visiting the temple. It is also the center of the development of the Edo Period culture of Japan. Tokugawa Ieyasu also appointed the Sensoji Temple as the official prayer temple of Japan. But I had to say again, too many people lol. Lottery poetry is the must have action in Sensoji Temple. People burn incense, and poke the smoke toward their body. It means purify their body and good luck comes to them. I saw nearly 20 people kept poking the smoke and I could't help taking video of them. Inside the temple, many and many people prayer but more were taking photos, although there was signage of no photo. Haha so I took out my camera also.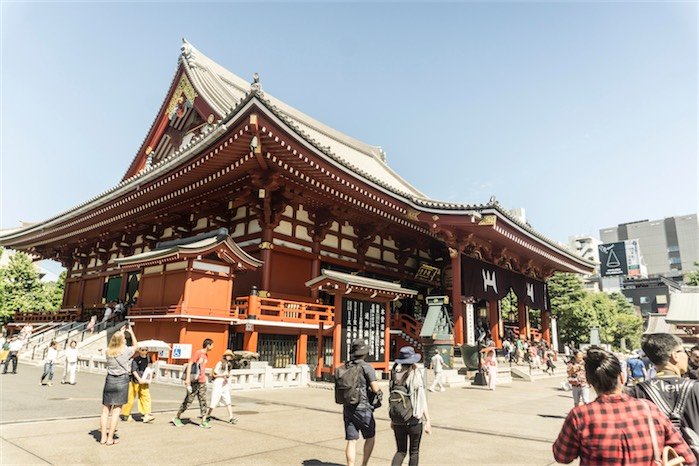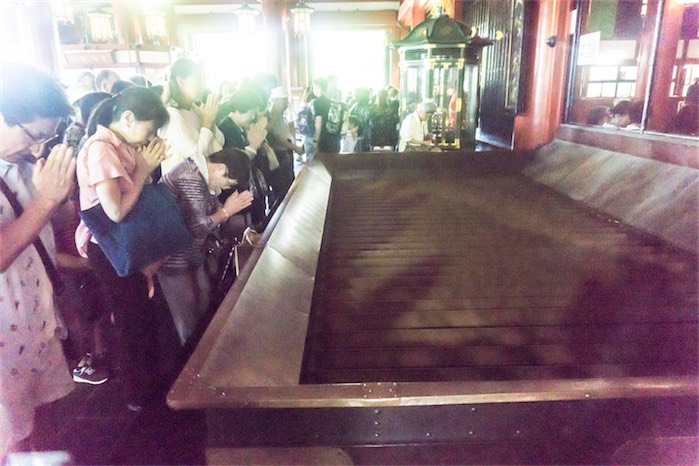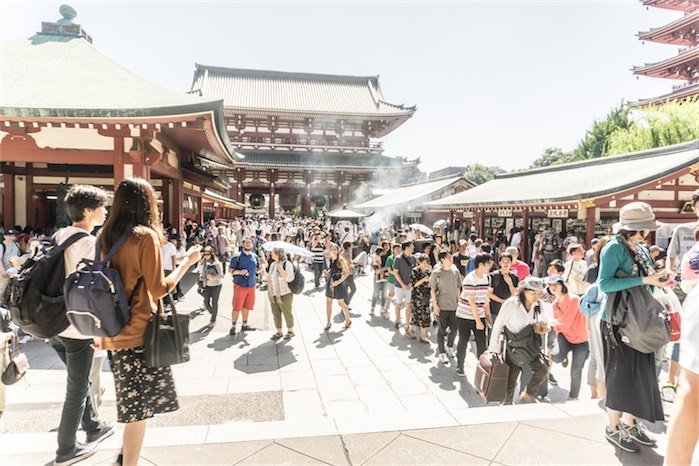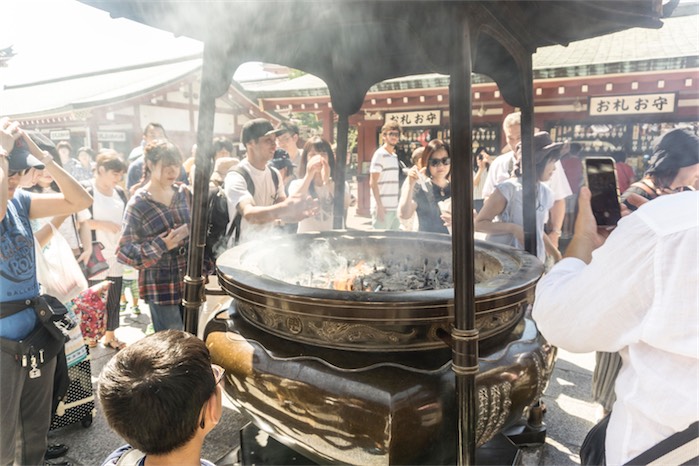 我向來討厭人多的地方,參觀過後便匆匆離去,但此行並非沒有收獲,因我到了神谷Bar享受我的午膳。神谷Bar於1880創業,是日本史上第一家西式酒吧,作為愛酒的我,當然不能錯過,我避開了一樓的酒吧區,那裡太多人了。走到二樓的洋食區,只有一桌食客在此,非常好!電氣白蘭地是神谷Bar的招牌酒,以白蘭地為基地的調酒,招呼我的老奶奶滿口日語的跟我介紹,但我只聽懂了40,就是說這酒的酒精量是40度。不過這酒的味道真的不錯,白蘭地燙身的感覺,但又比白蘭地易入口,可說是美酒一杯,配以和風定食,可說是人生佳餚。
I always hate crowded place so I left soon. Finally I went to the Kamiya Bar to have my lunch. Kamiya Bar was opened in 1880. It is the first western Bar of Japan, Of course I couldn't miss it! The 1st floor was the bar area but too many people so I skipped it and went to the restaurant area on the 2nd floor. Only one table occupied, Good! Denkibran is the signature of Kamiya Bar. It is a cocktail with brandy with alcohol 40%. I have to say it's really great!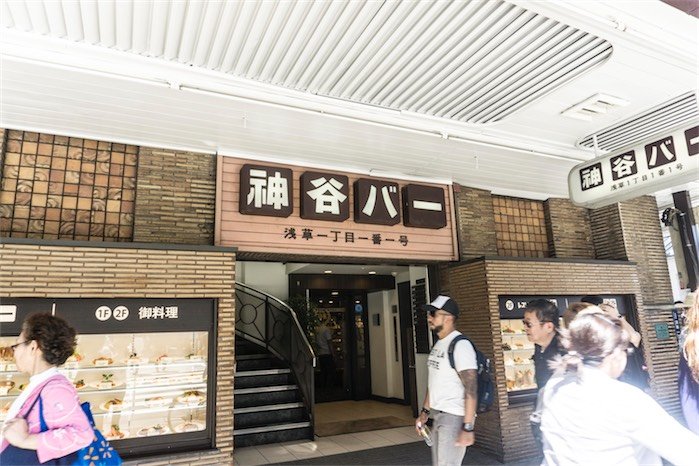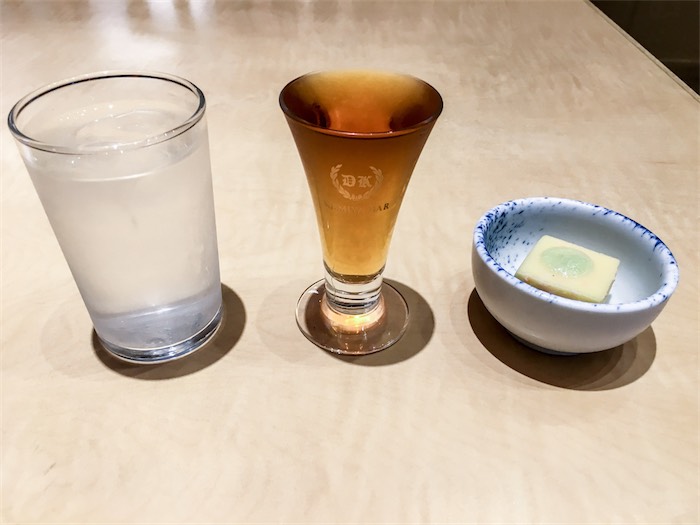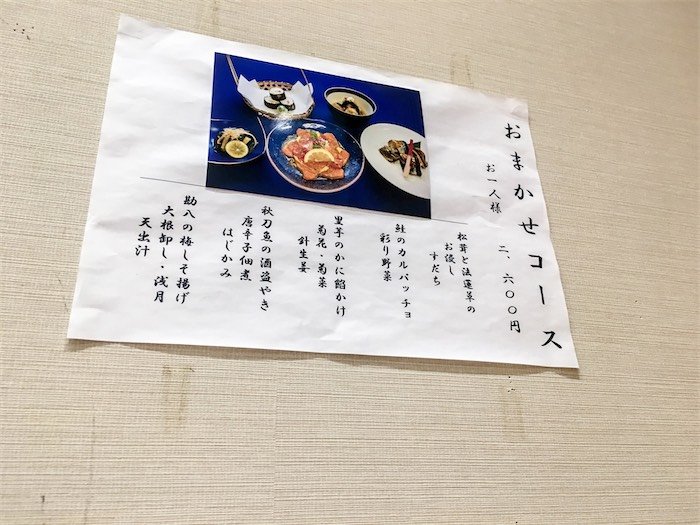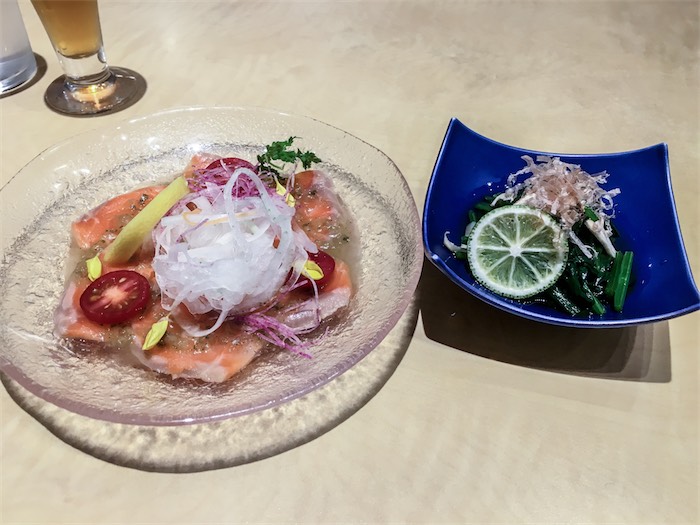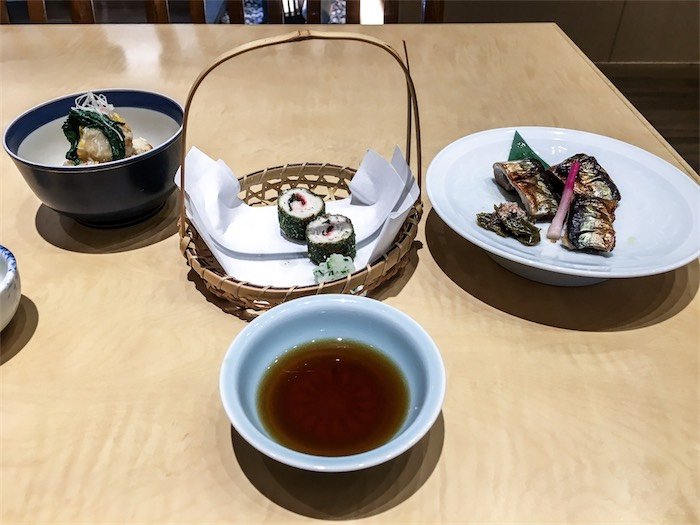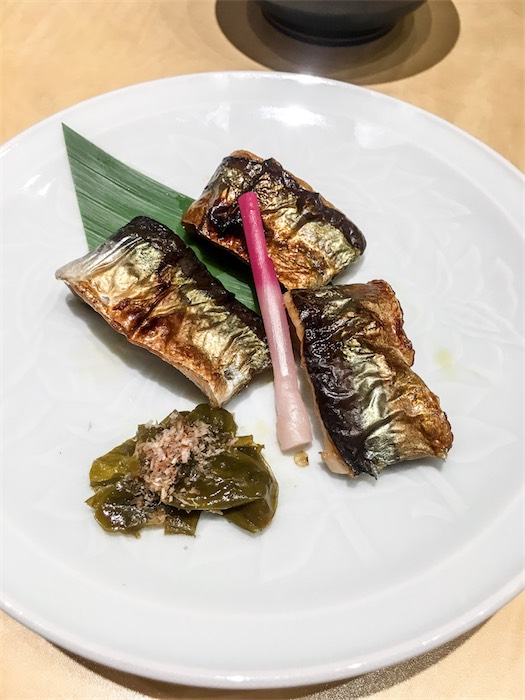 淺草是東京著名的江戶時代下町,本以為可在淺草感受一下江戶時代的風貌,但可惜淺草寺附近的區域都已完全被旅遊化,加上新地標晴空塔的落成更是人滿為患。我是有點失望的,不過也是有點主觀的,可能我走遠一點點,會找到更多保留江戶傳統風貌的小街小店,可惜都是那句,人是主觀的,被一大堆遊客嚇怕後,我沒有更深入了解這個地區,出發往下一個目的地。或者,下次我會找一個比較早的時間,好好的探討這個地方。
Asakusa is a famous downtown of the Edo period in Tokyo. I thought I may feel the old Edo but unfortunately it was already decorated by tourism. Plus the new Tokyo Skytree, It's really crowded and crowded. I was a little bit disappointed but maybe I was too subjective. Maybe I may find a lot of good old streets if I tried to go a little further away from Sensoji Temple. But I didn't haha. Maybe next time when I visited Tokyo again, I will come early when there is not so many tourists and feel the place again.
最後,也為大家製作了小視頻,希望大家欣賞 :)
Again, a video for you!
!steemitworldmap 35.7109718 lat 139.7967866 long d3scr
謝謝你能抽空閱讀這篇文章,我平日喜歡分享香港的故事,希望大家多多支持,我會繼續努力!
Thanks for spending your time to read my articles. I like to share stories of Hong Kong. I wish you may support me and I will keep going!
Please Upvote and Follow me @aaronli