I just arrived back to my adopted hometown of Shanghai from a long month of holidays in my actual hometown back in South Carolina. As always when one is confronted by extended time in two so vastly different cultures, you start drawing up a list of contrasts and comparisons. Of course, the biggest one that my family and I noticed was, to put it simply, the sky. In the US, every single day that it didn't rain left you with this perfect blue sky. Pale, almost white near the horizon proceeding via some algorithmically perfect Gaussian blur through baby boy blue and into this dark, almost midnight, blue in the sky directly above you.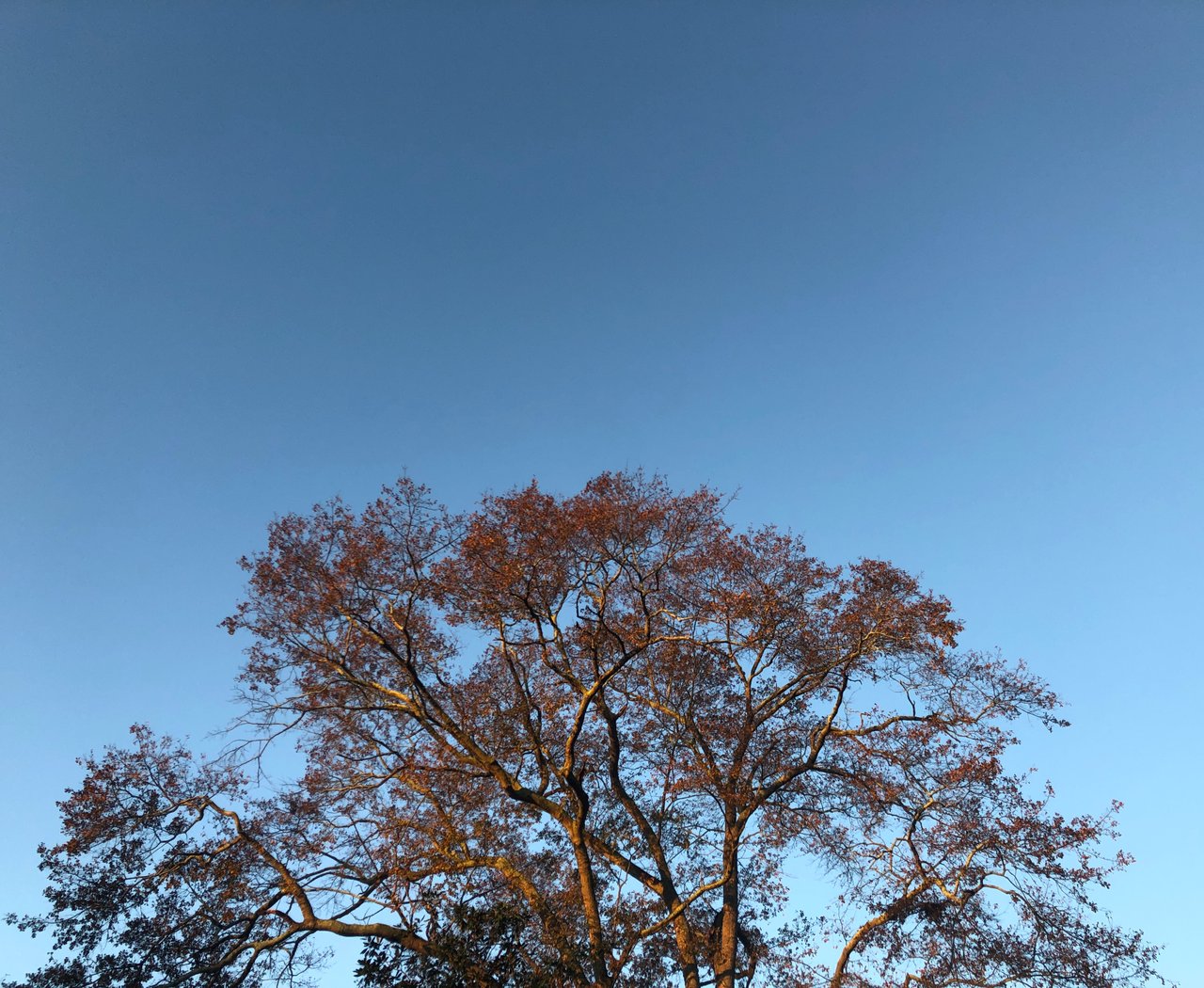 In more than 7 years spent in China, I have probably only seen this color sky a handful of times. My family and I know this. Expats know this. Well-travelled Chinese know this. Despite being hyper aware of this contrast, it still gets me every time. Unobscured by smog and pollution,
The sky... is... breathtakingly beautiful.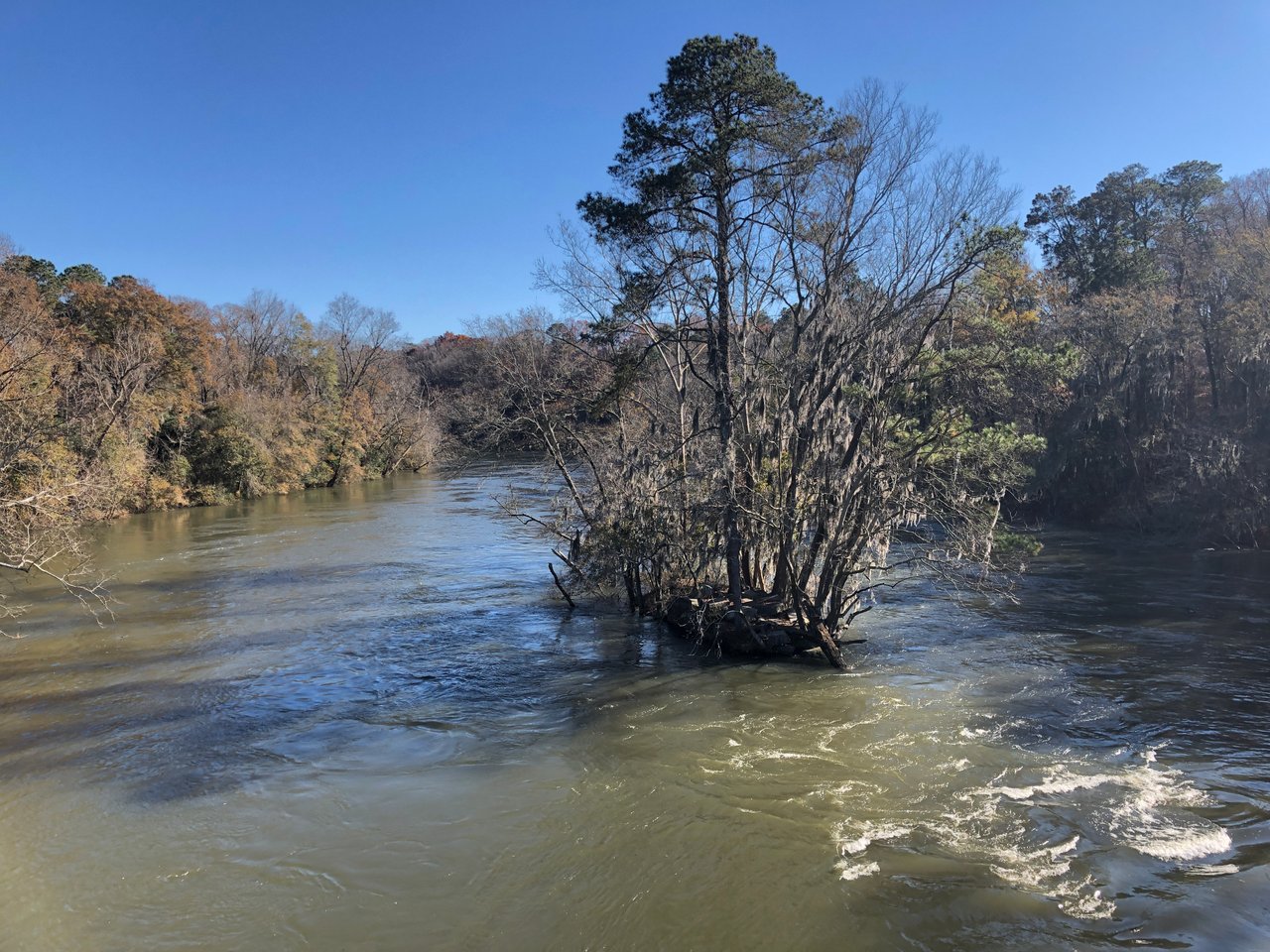 It's just like that all the time, apparently.
We may have just been caught in an unfortunate comparison of timing. Shanghai has been relentlessly gray, cold, and rainy for most of the past 2 months. Apparently, the weather in the American South, where I'm from, turned beautiful the day we arrived and began to turn cold the day of our departure. Sometimes you're just lucky like that.
But I've been back to Stateside three times in the past 2 years and this insight is my #1 takeaway. And like I said, this is despite the fact that I know, am aware, and expect there to be this difference. This, to me, makes this realization all the more amazing.
I definitely don't remember having this impression as a kid growing up. The blue of the sky was just what blue was to me then. These days my two-year-old drives home the contrast. For the first week we were in America, every time we walked outside she enthusiastically exclaimed, "Niao, niao, niao!" whenever she saw a bird, and "Laoshu, shu, shu," every time she saw a squirrel. (Yeah, I know laoshu means "rat" but, really, a squirrel is just a rat with a bushy tail, so my kid isn't exactly wrong. 😝)
It's almost like she had never seen them before. In Shanghai, we just don't have those things. Or they're so rare that seeing them be so common in another place is just like a revelation to a kid.
Don't get me wrong. We love Shanghai. We love China.
But you can't help what your (and your child's) natural reactions are. And among the many obvious cultural and natural differences between the US and China, this response to the relative environmental conditions of each place is by far the biggest difference we see.
To highlight that contrast, here is what it looks like outside my window today: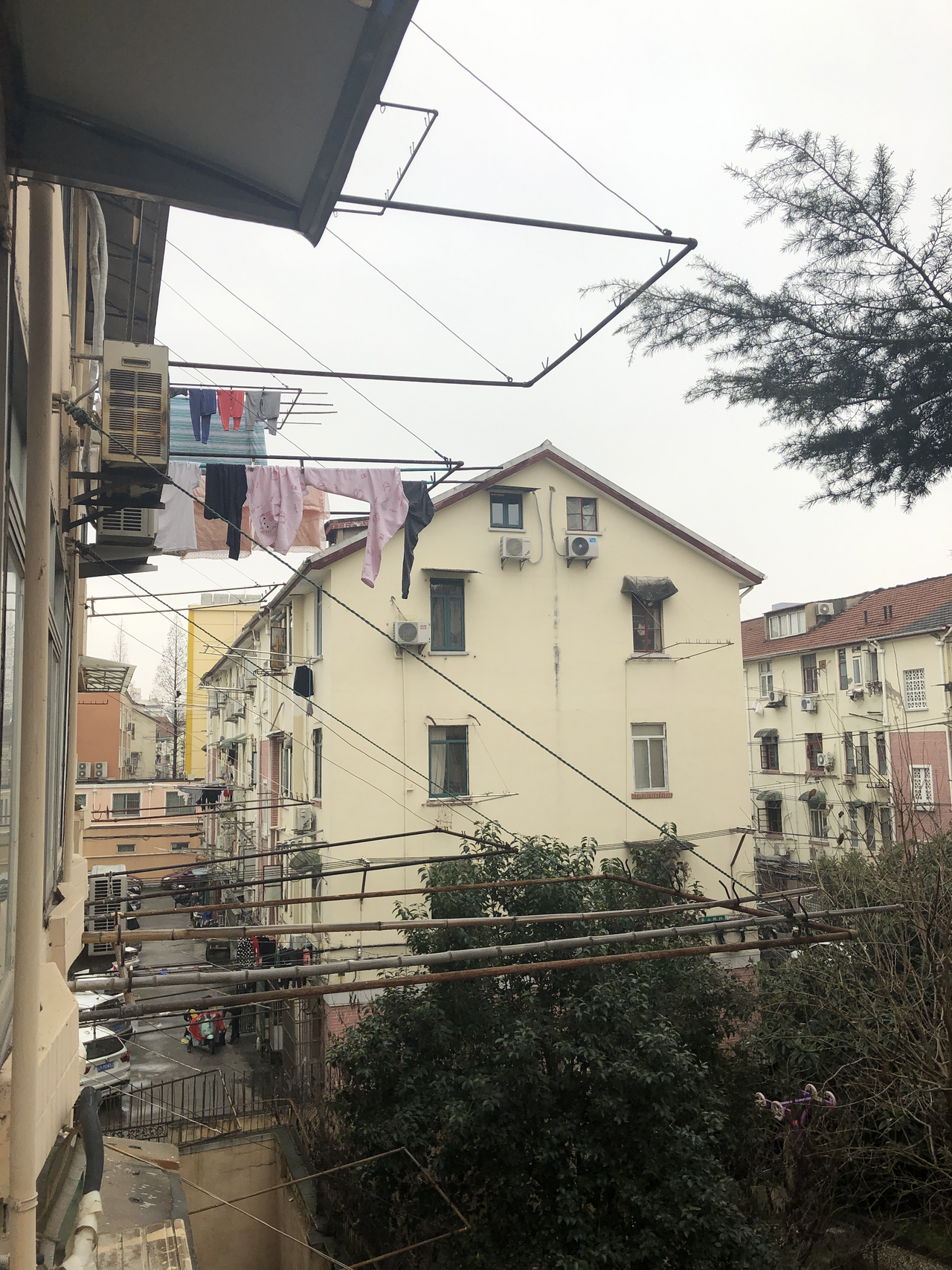 The only blue we're likely to see this winter in Shanghai will be the blue we see in the undies our neighbors hang out to dry on the clothesline.