With Chinese Labor Day coming up on this Wednesday, May 1, 2019, I thought I'd share one of my favorite stories to tell Chinese students.
The conversation usually begins with a question: "You know about Wu Yi?" Wu Yi literally means 5-1, the internationally recognized date for Labor Day, or as some countries call it:
International Worker's Day.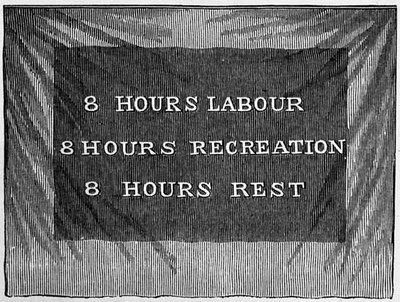 My response usually elicits wide eyes and a short intake of breath. "Why wouldn't I know about Wu Yi? It is the only Chinese holiday that was invented by Americans."
"Whaaaat? You are waiguoren. You don't know about China. When I was a kid, Wu Yi was a Golden Week just like the National Day Holiday or Spring Festival. It is an important Chineeese holiday. There is no way it can be from America!"
I smile, say something about Mao Zedong being the intellectual descendent of the American socialist progressive movement, and launch into a paraphrased version of the Chicago Haymarket affair.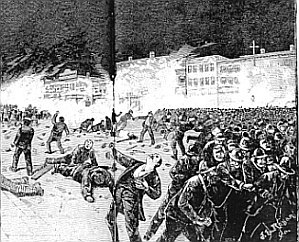 The drawings that came from this incident are fantastic, I mean take a look at this one from the Chicago Historical Society. It is Game of Thrones' "Battle of Winterfell"-worthy.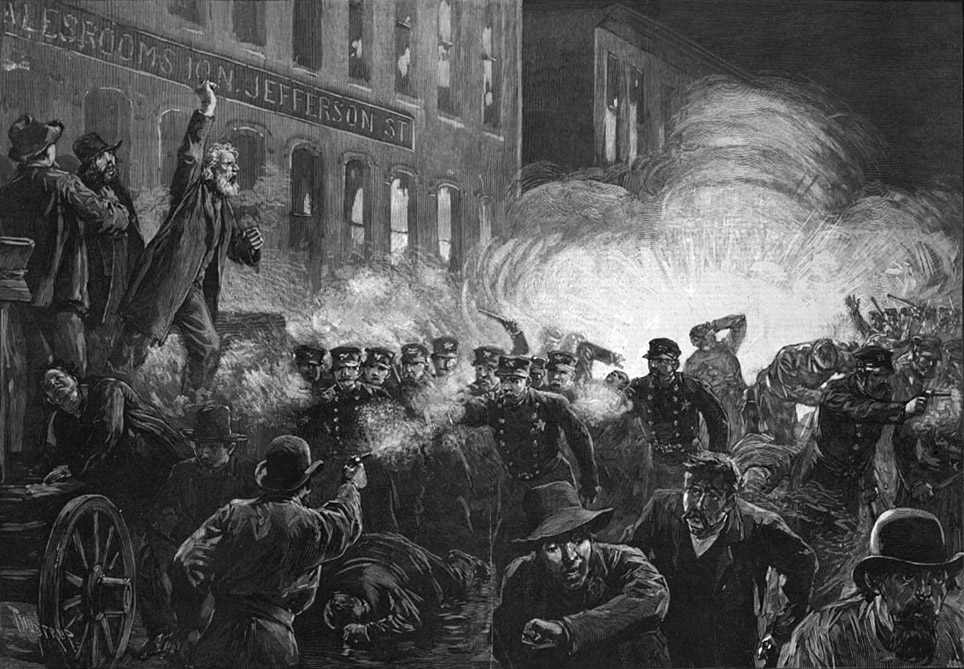 Since I cannot tell the story much better than Wikipedia, here you go:
The Haymarket affair (also known as the Haymarket massacre or Haymarket riot) was the aftermath of a bombing that took place at a labor demonstration on Tuesday May 4, 1886, at Haymarket Square in Chicago. It began as a peaceful rally in support of workers striking for an eight-hour day and in reaction to the killing of several workers the previous day by the police. An unknown person threw a dynamite bomb at police as they acted to disperse the public meeting. The bomb blast and ensuing gunfire resulted in the deaths of seven police officers and at least four civilians; scores of others were wounded.

In the internationally publicized legal proceedings that followed, eight anarchists were convicted of conspiracy. The evidence was that one of the defendants may have built the bomb, but none of those on trial had thrown it. Seven were sentenced to death and one to a term of 15 years in prison. The death sentences of two of the defendants were commuted by Illinois governor Richard J. Oglesby to terms of life in prison, and another committed suicide in jail rather than face the gallows. The other four were hanged on November 11, 1887. In 1893, Illinois' new governor John Peter Altgeld pardoned the remaining defendants and criticized the trial.
Why May 1 then?
In 1884, the Federation of Organized Trades and Labor Unions had held a convention setting May 1, 1886 as the day that the 8-hour workday would become a national standard. When that desire did not come to pass in a timely manner, strikes were staged throughout the country.
Chicago was at the epicenter.
"Eight-hour day! No cut in pay!"
"Eight-hour day! No cut in pay!"
The strikes lasted for days and culminated in the Haymarket massacre. Socialist parties throughout the world vowed to commemorate the brave workers who had been executed as a result of the riot. In 1889, May 1 officially became Labor Day throughout the world.
And it still is today. But not in America. In China.
Hence, during this upcoming 4-day "weekend" in Shanghai, let us not forget to remember fondly those unswerving Americans who fought so gallantly to give us this great Chinese holiday.
Thanks guys!