Shanghai is a city that never sleeps, not only bars but also lots of restaurants open after midnight. After work overtime, or a late party, there are diners still waiting for you in the neighborhood serving some comforting food.

Last weekend I went to watch a great movie called 'Paths of the Soul' which is about Tibetans went a pilgrimage of over 2,000 km on foot and prostrating on the ground every 7 steps. It took them over a year the finish the road trip as repetitive prostrating is hard, they can only walked 10 km per day. After a long day of walk, just eat the simplest food, sleep in camps, but they have purest and beautiful smile on their face, and that is the most touching part of the movie to me.


After the movie I felt hungry and went to this Szechuan Dan Dan noodles. Dan Dan noodle got the name as in the past it was sold to passersby by porters(Dan Dan), and now become one of the most popular Szechuan dishes. This diner also serves cold appetizers, very similar to Spanish tapas. Besides their signature noodle, I also ordered pork ear and seaweed with tofu.


最近有一部改编日本漫画的电视剧深夜食堂,继承了我国电视剧不接地气不按常理出牌又尴尬又生硬的优良传统,竟然拍了一个全日式风格却卖泡面的夜宵店,这槽点实在太多吐不过来。前两天晚上我去看了部电影叫做<冈仁波齐>,听完朴树唱的片尾曲后已经是深夜,决定去家门口的四川担担面吃点宵夜。


门口有现成的凉菜,进门先来两份,我点了猪耳朵和海带干丝,还点了一份招牌担担面。
<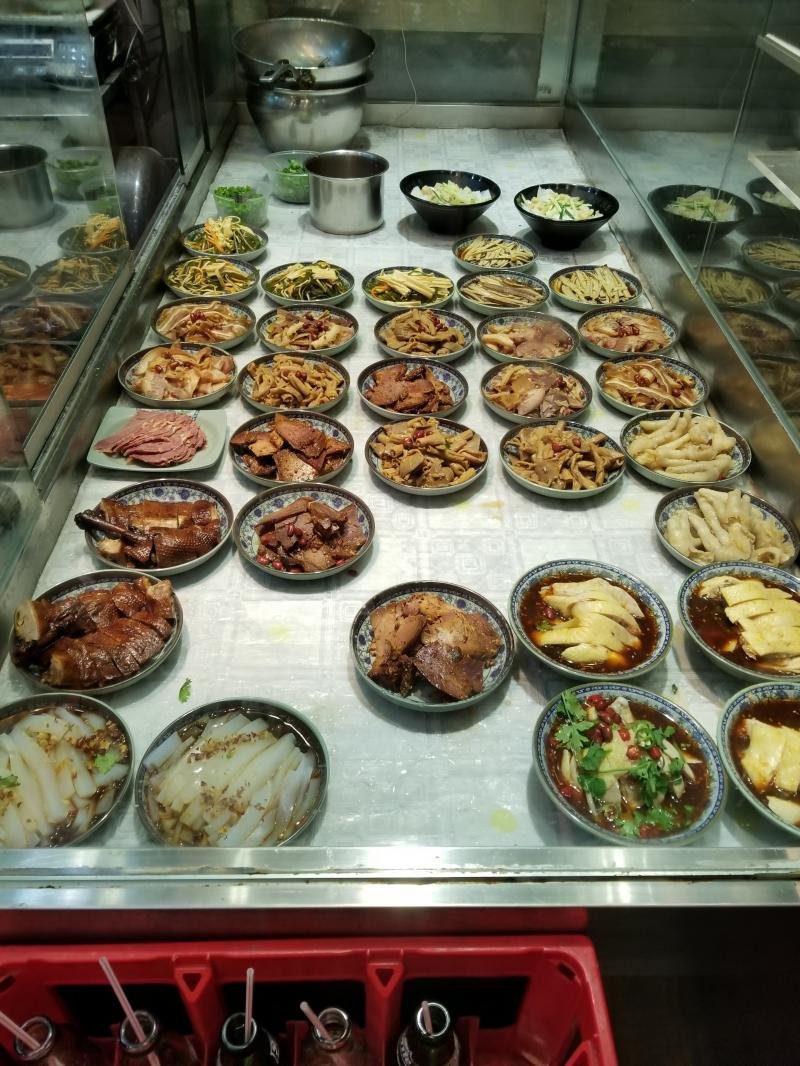 '>


The diner provides charging docks, a good point

然后坐下来等上面。这家担担面收拾得宽敞明亮干净,贴心地在墙上提供的充电口和无线网,现在吃饭是离不开手机了
<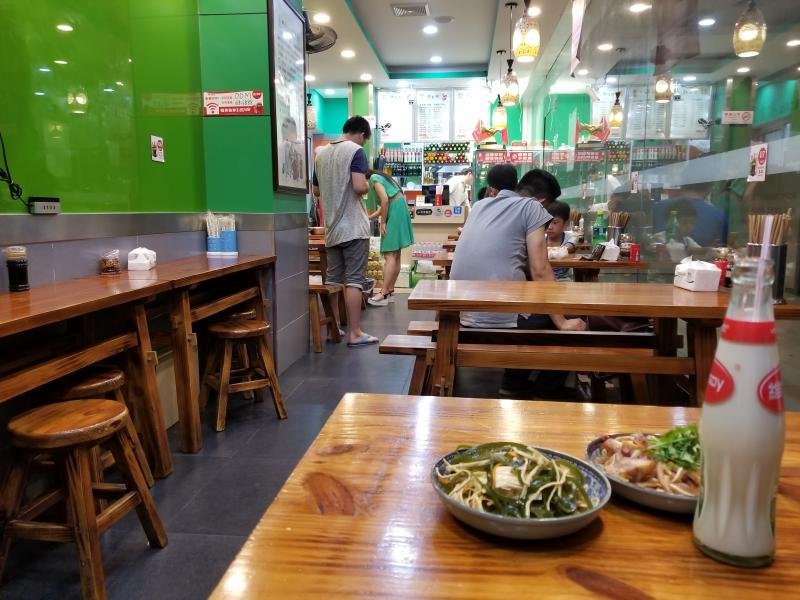 '>



Here comes the Dan Dan noodle. It can be with or without soup option, and I prefer with soup as the noodle can absorb all the flavor from the broth. The toppings are minced-pork, peanuts, pickles, lettuce and green unions.
就是要吃这样的一碗简简单单的面条
<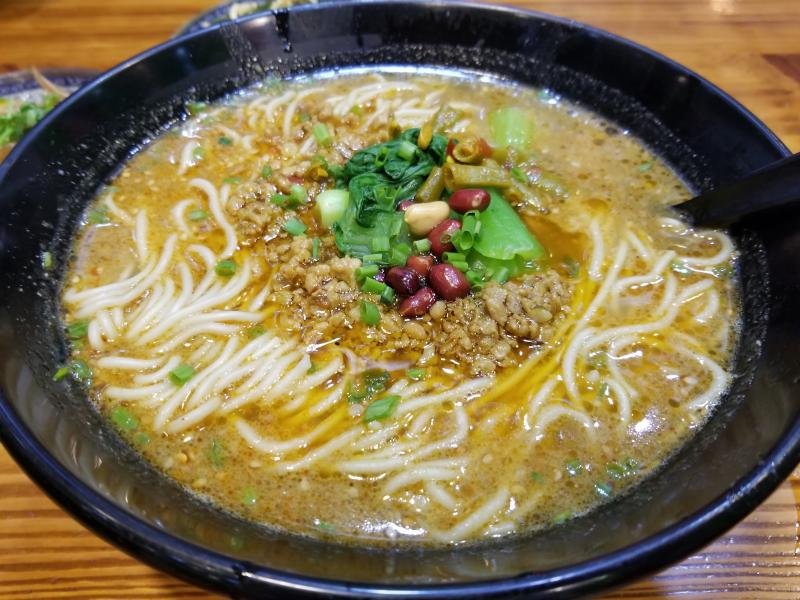 '>

A scoop of chili oil is necessary.
然后加上一勺油泼辣子
<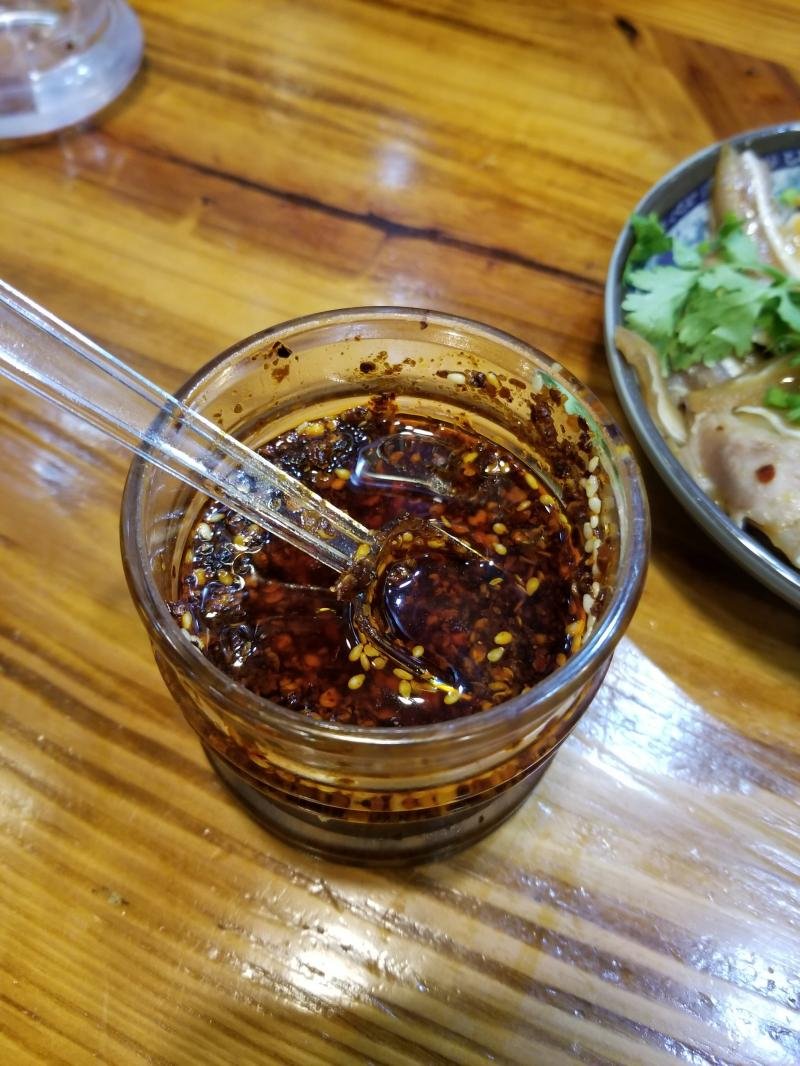 '>

A bowl of Noodle with two cold dishes, plus a great movie, what a delightful Saturday night.
一碗面条,两碗小菜,这就是我的深夜食堂


<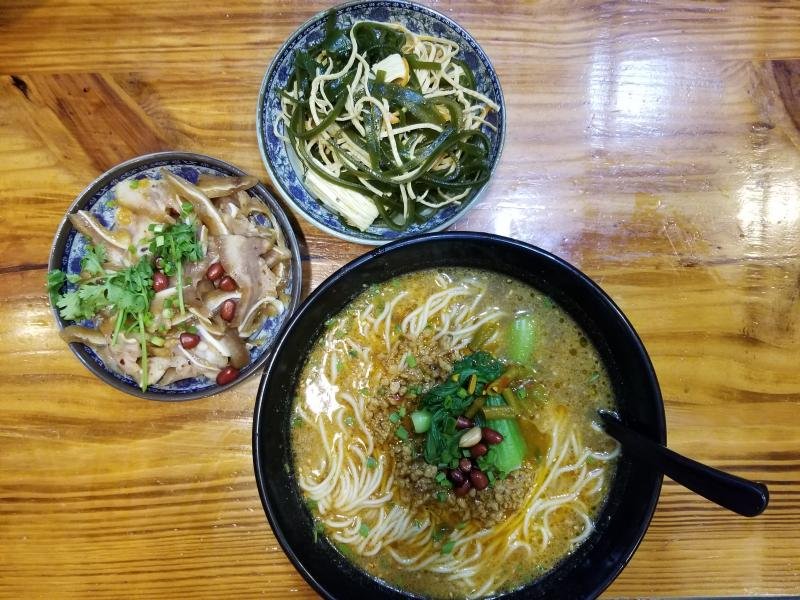 '>