I usually go straight and stay at home after work. But today, for some reason myself convinced me to go somewhere else to read. So I tried to find a not-Starbucks-coffee shop near my place. (I'm fairly new to where I'm currently living so I haven't got the chance to really explore the area)
I found one and booked an Uber. My Uber driver wasn't really helpful and didn't know where the exact location of the coffee shop was, so I just told him to drop me off near it. I didn't find the coffee shop that I intended to go to...
Maybe because destiny wants to introduce me to my coffee shop soul mate - Cups and Crowns. As I was crossing the street I saw an interesting looking coffee shop - it looked really nice on the outside but there are no customers inside. My curiosity pushed me to still go inside even if the sign read that they will be open on a certain date. I asked the store keeper if I can go in, she agreed and told me that they are actually on a soft opening.
The owner of the shop, Tita Doreen, a warm and friendly woman welcomed me and told me that I was only their second customer. At that time, I was the only customer. The shop is the perfect place to read.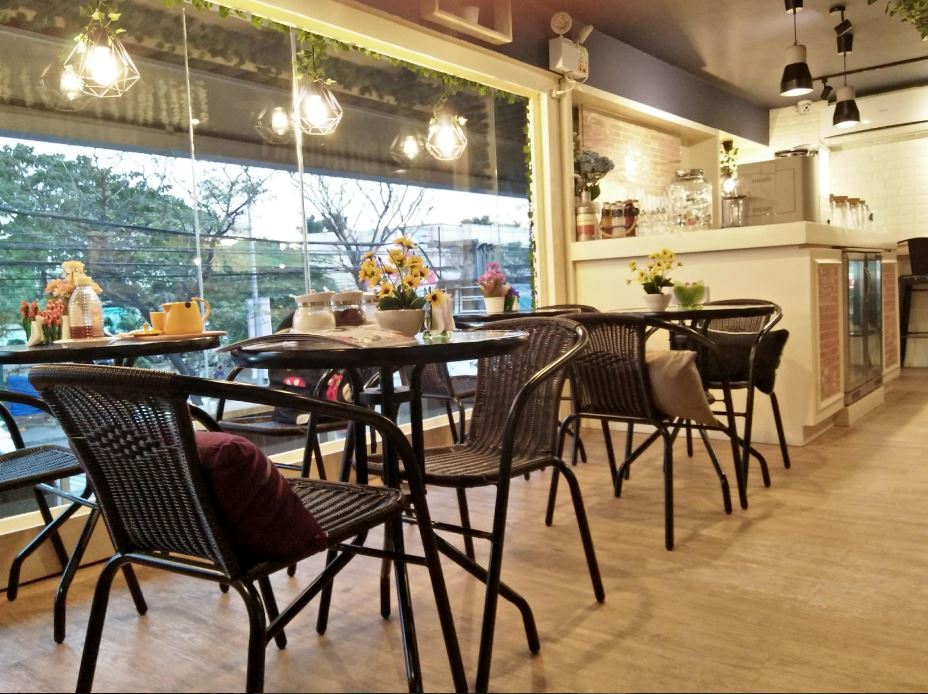 The jars are still empty but they are planning to fill it with home baked pastries.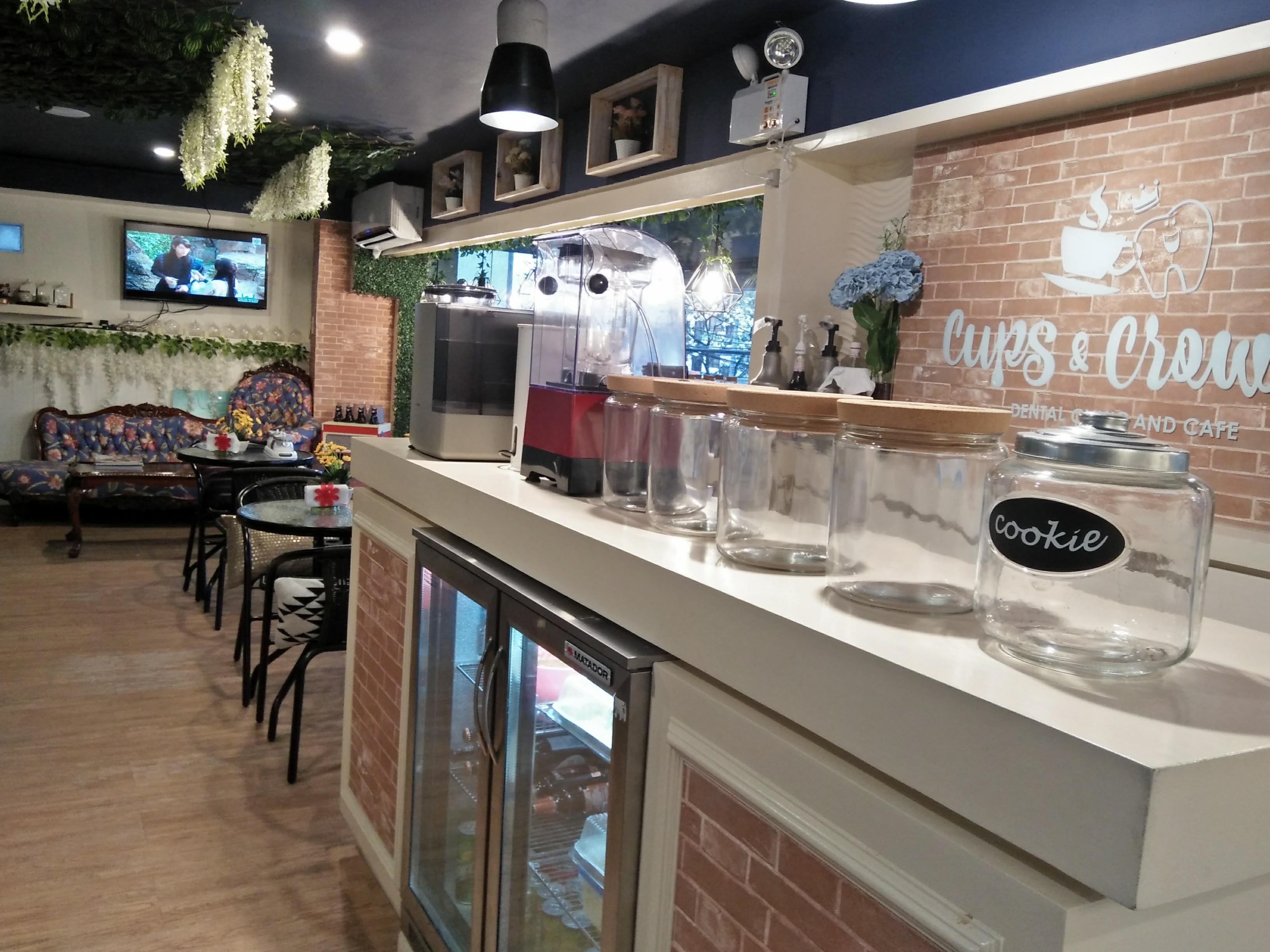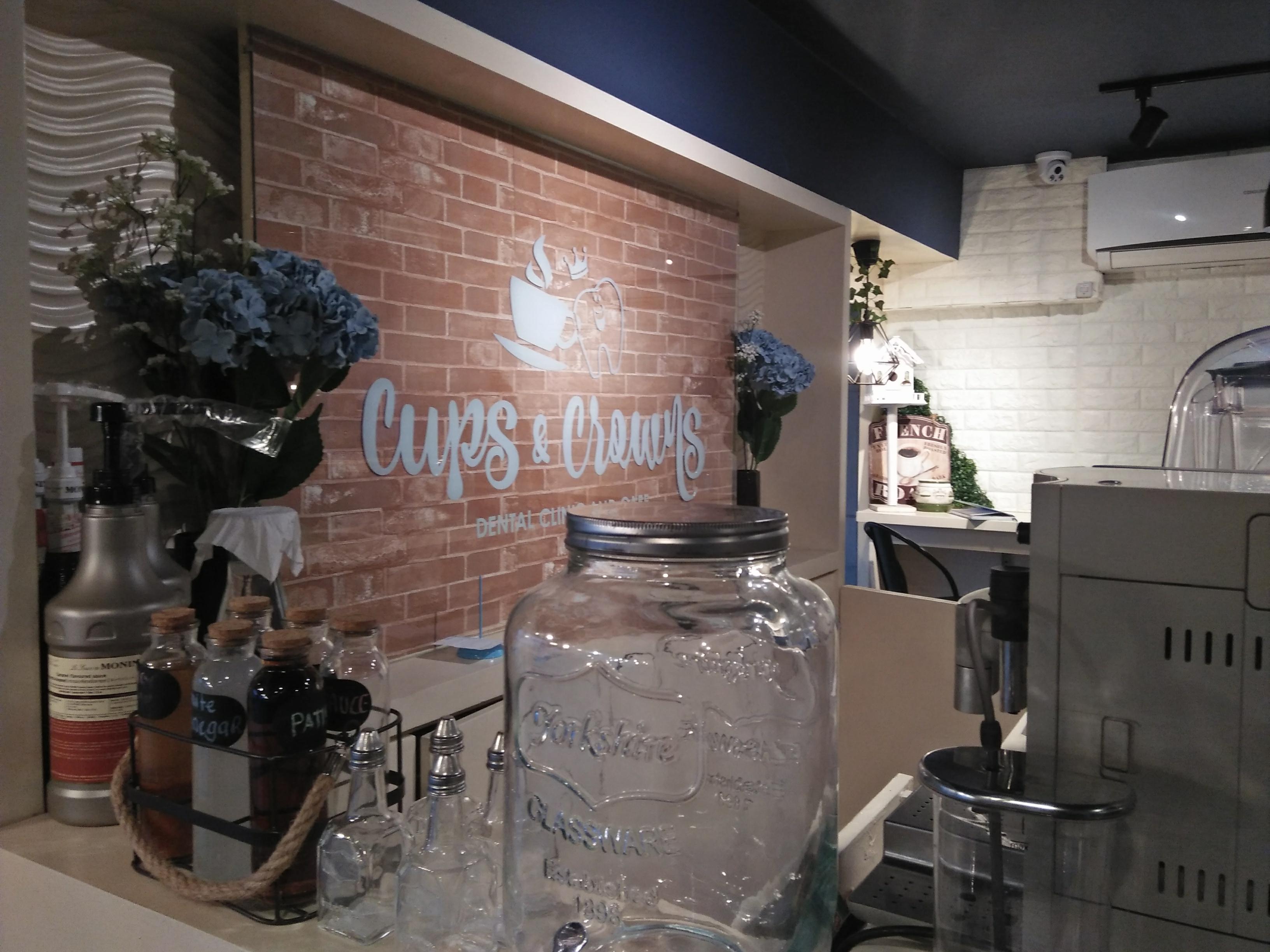 I ordered tea which came with unlimited honey (I'm not sure if this will still be the case once they formally open), I really liked that, plus they gave me free cookies. Tita Doreen and her staff is really kind and sensitive to their customer's needs. They went on doing what they were doing when I reached for my book.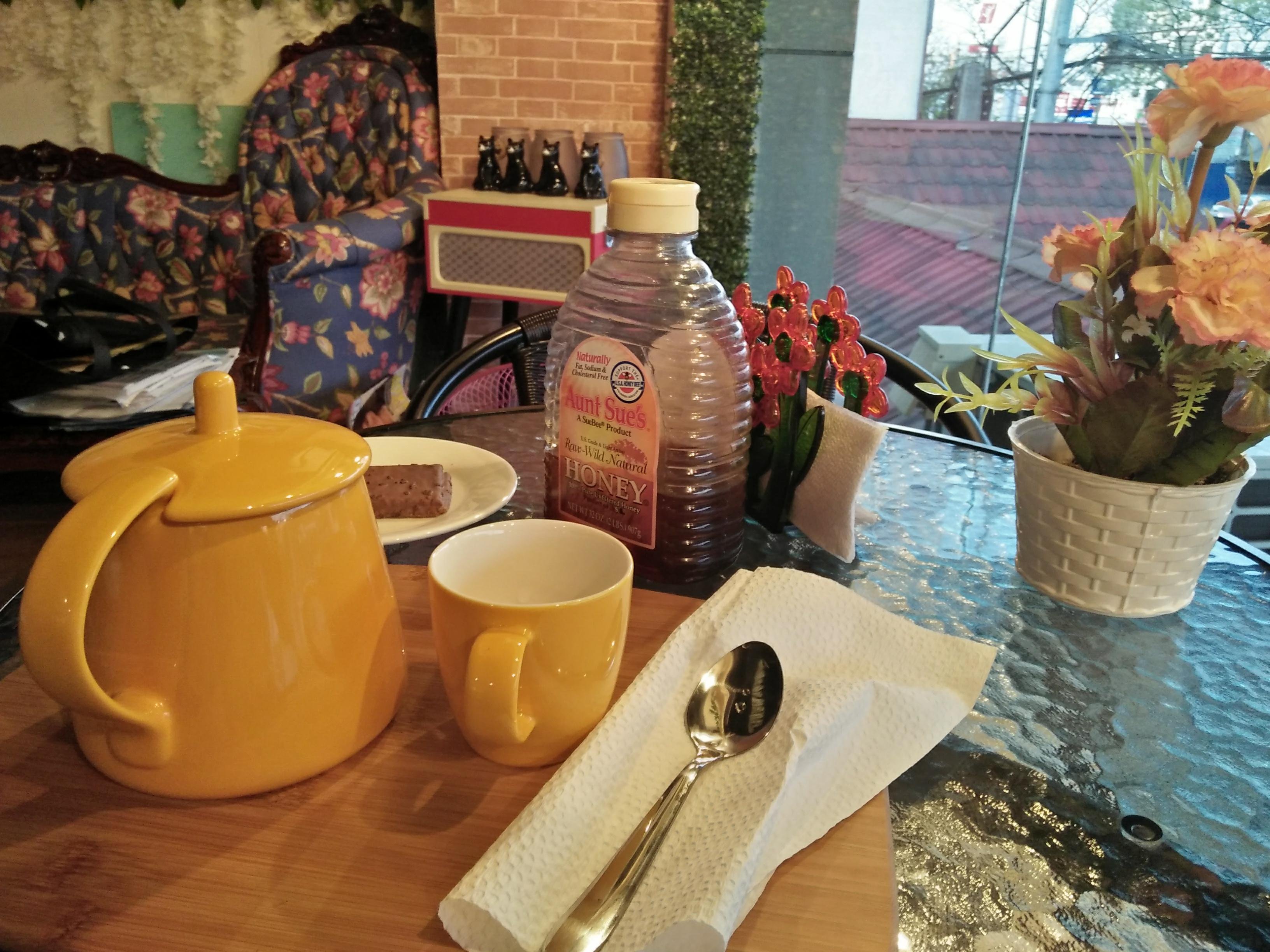 I immediately knew that I will patronize Cups and Crowns when I saw that their products are not overpriced and its actually cheaper than most coffee shops.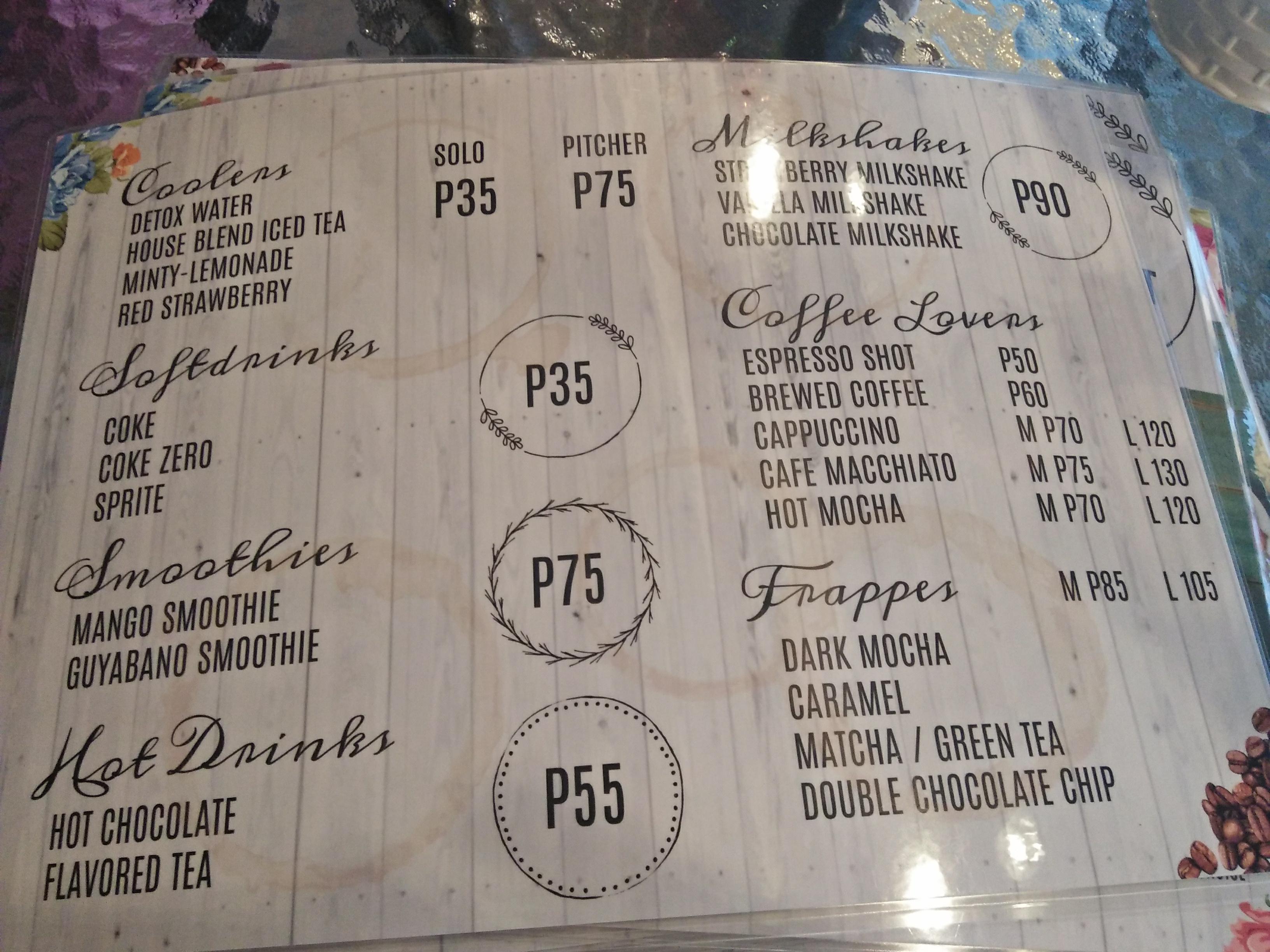 A stylish couch and magazines are readily available for those who just want to pass the time and hang out.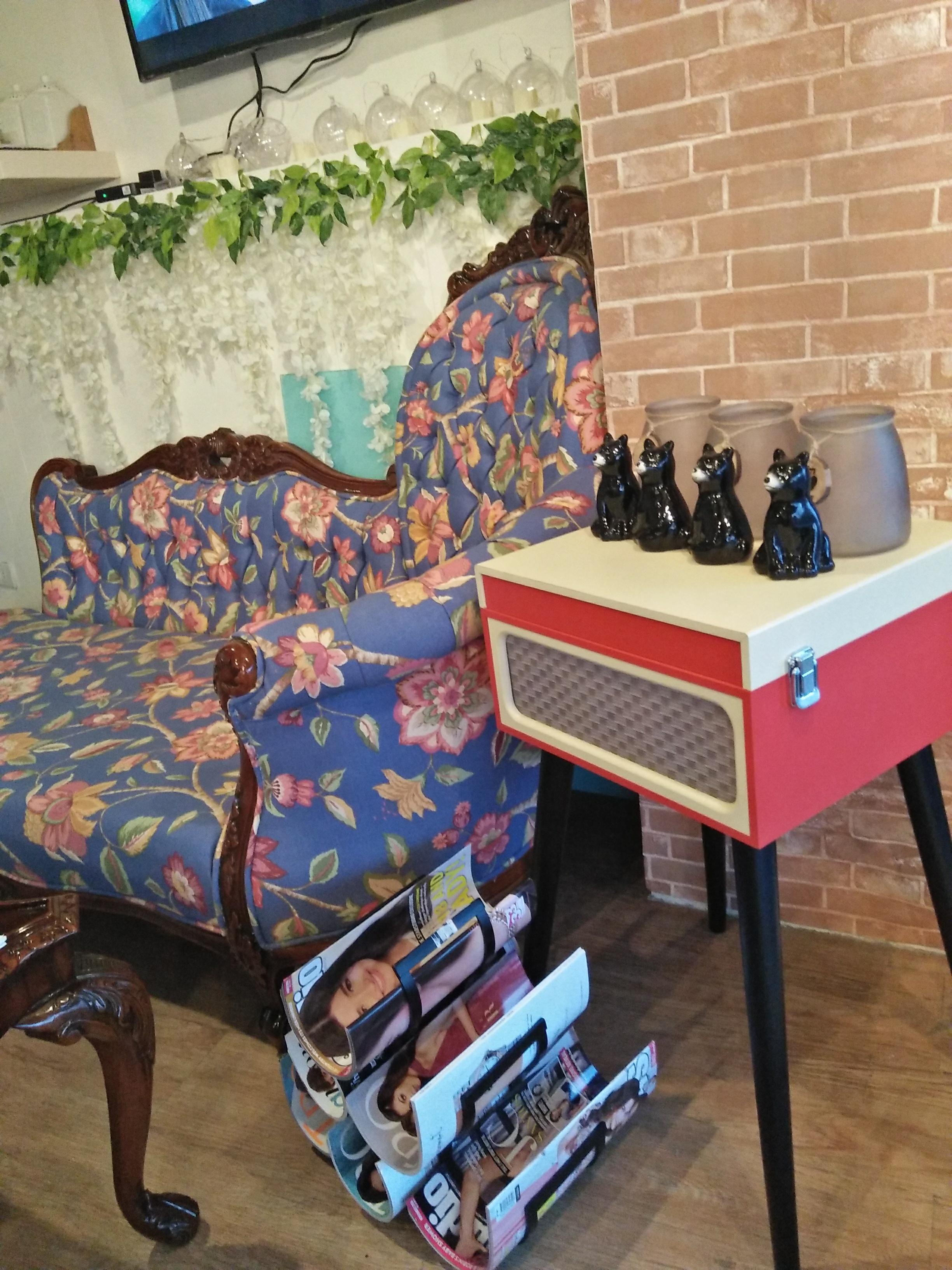 I was not asked to write a review about this place but I did it because I was really happy that I discovered Cups and Crowns'. Now I'll have a reason to go out and read somewhere else without breaking the bank.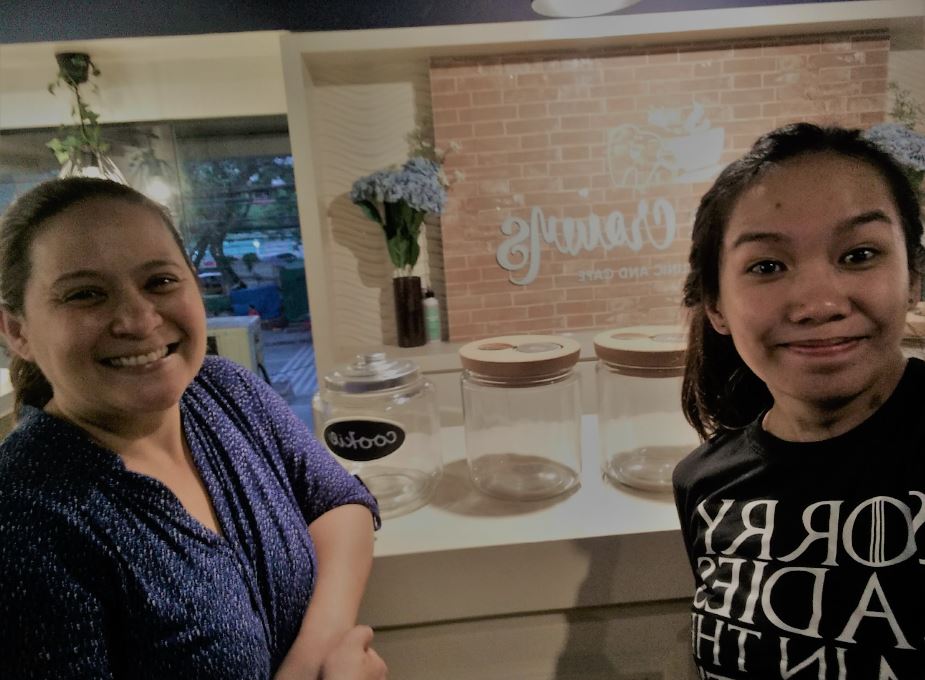 That's me with the owner of the Cup's and Crown - Tita Doreen. For those who are curious, the shop is located at the 2nd floor of the building that is beside Jollibee in Bayani Road, Taguig.