If you find yourself in possession of some coffee k-cups, but without the overpriced DRM-infected machine to brew them, this guide is for you. Following these simple steps, you'll be enjoying your fresh cup of joe with minimal effort worry-free.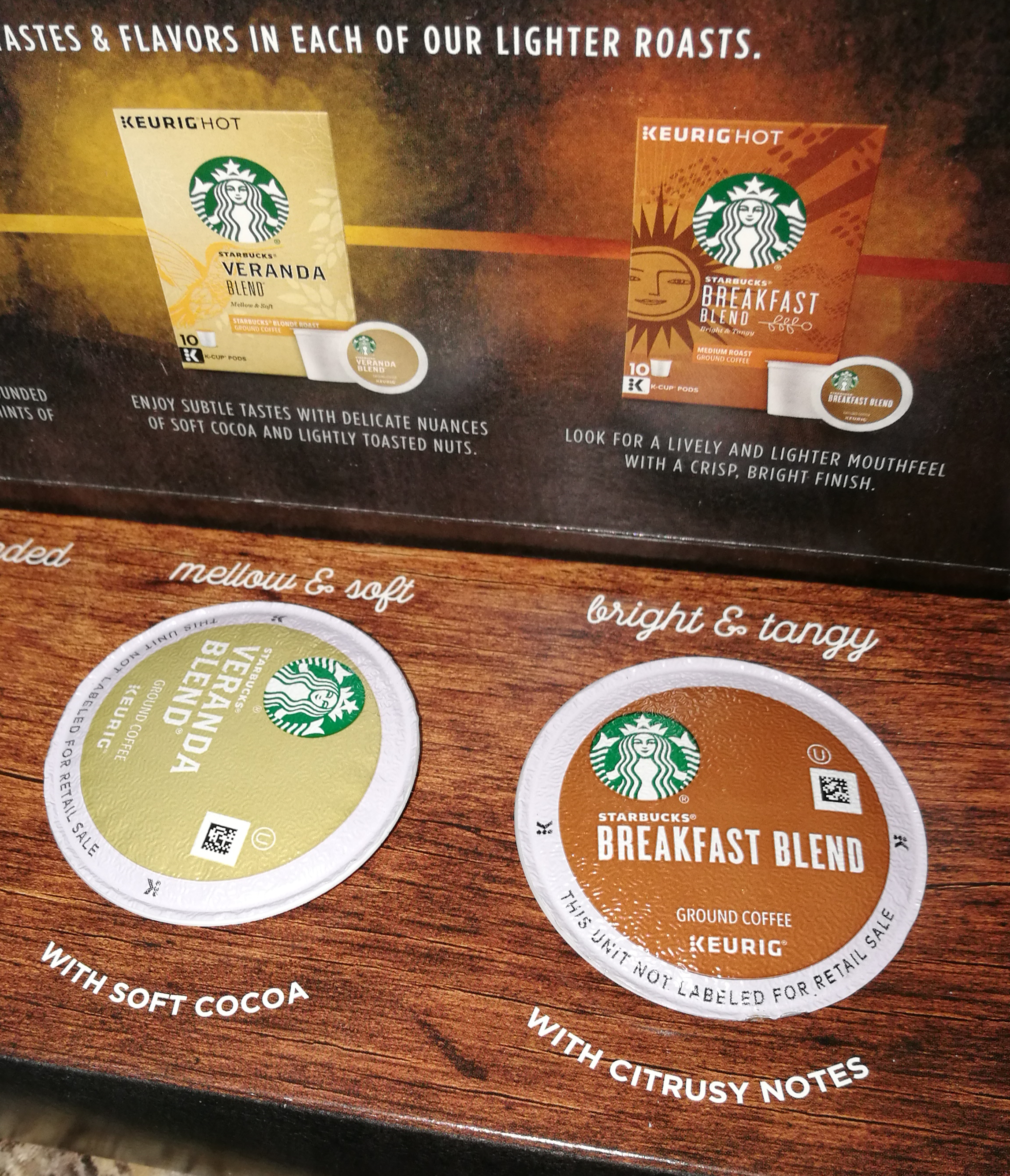 Introduction
K-cups are those plastic little cups with about 12-oz's of coffee grounds hidden somewhere inside. The brewer machine wokrs by poking a hole in the top and bottom and proceeds to pass hot water through the k-cup, which then drips into your mug as hot coffee. It's easy to accidentally acquire some of these little plastic packages; from a free sample box from Walmart, or as in the case of the cover photo Starbucks, as a gift from an acquaintance, or from inadvertently taking them home from work, are just some of the methods they can be obtained. But without the machine, you probably thought there was nothing that you could do with them. That's no longer the case, if you follow this simple guide!
Materials
Obviously you'll need a k-cup to try this out
A brewer

I recommend the aeropress, it's designed specifically for portions of the size of one k-cup and is easy to setup

A filter for the coffee brewer
A mug to pour the coffee into
Optional: an implement to open the cover of the k-cup
Instructions
The hardest step is extracting the grounds from the k-cup. They weren't intended for this purpose (they really want you to buy the machine), but we'll make it work. Your first instinct might be to peel the cover off of the k-cup. You can try this, but there's an easier way, the seal is pretty strong. In this case, I just used my thumb to press really hard at the center of the top, but you can use any sharp or blunt object with a narrow enough tip to pierce a hole in the top, then use your fingers to pry the top open.


Put a filter in your coffee maker.
Completely remove the top, and pour the grounds into your prepared filter.


Add approximately 12 oz of water to your brewer and insert your mug.

If you're using the aeropress, boil the water first and fill to the 4th measure.

Again, if you are using the aeropress, stir the grounds in the hot water.

Finally, if you're using the aeropress, used the plastic insertion with the rubber gasket to press the coffee out of the soaked grounds (you may have to put your back into it, sometimes the aeropress requires a lot of pressure for such a small plastic toy.

Your coffee is ready! Add sugar and creamer to taste.

Enjoy your coffee!
Wasn't that delicious! If one thing is for sure, it's that you can't beat free! And sticking it to the man, at the same time! In this case, Keurig is who we're talking about. Screw them and their DRMed-landfill-devouring-single-portion-disposable coffee-holders and associated apparatus.
If you're looking for more ways to have fun and save money with k-cups, it's also possible to use your own grounds with a k-cup machine, or to use incompatible cups with the 2.0 machine. When it comes to coffee: where there's a will, there's a way.