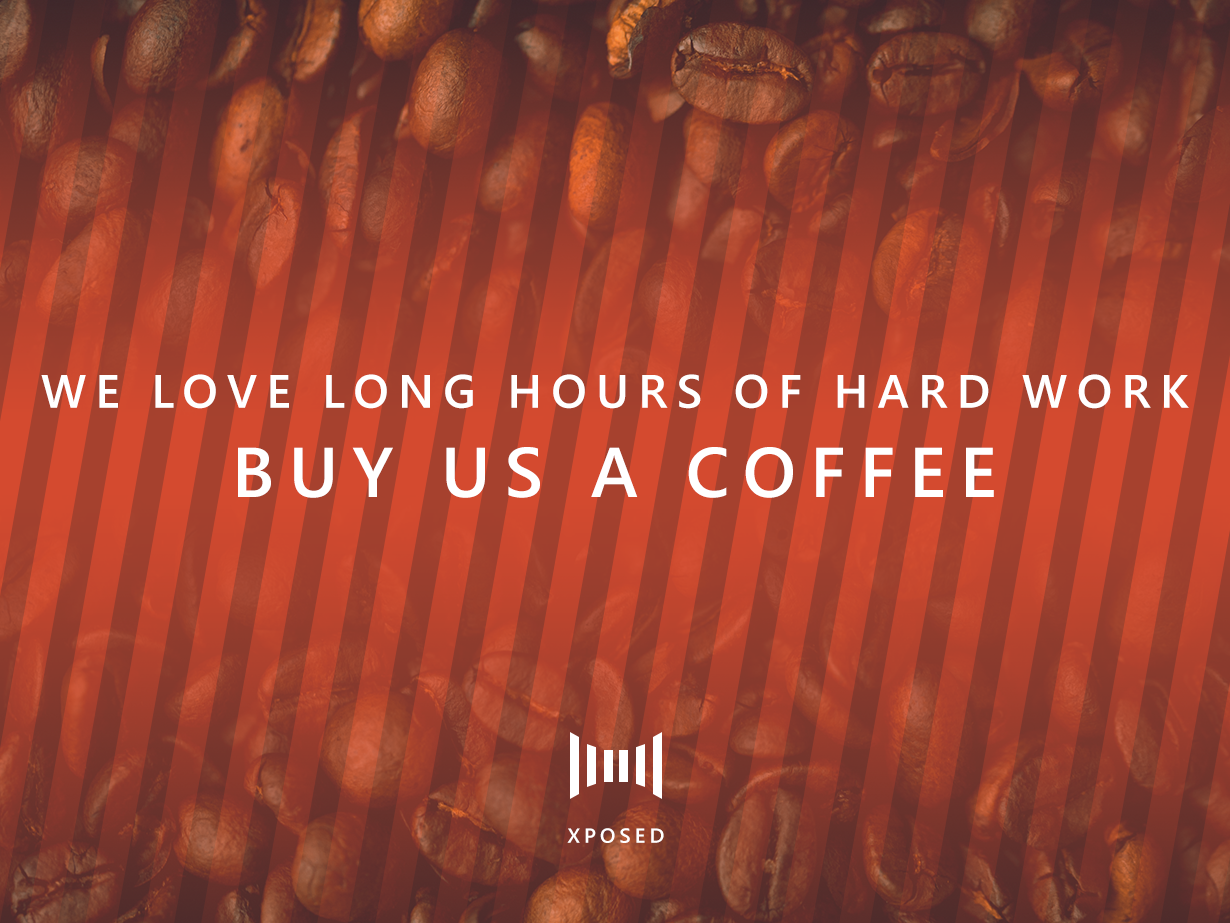 Have you found content that is in your opinion undervalued, or you were too late with up-voting? We try our best to keep our content only published on Steemit. You can help us by buying us a coffee so we can continue to work on and for the platform.
Buy us Coffee
@XPOSED loves long hours of hard work. Keep us awake and buy us a nice hot and Steemy coffee.
How can you buy us coffee?
You can support us by putting us on auto-vote, donate SBD's or STEEM, or you can delegate to us to keep our Steem Power alive.
What should you buy us?
If you want to buy us a bean, a small cup, a bag of beans or the entire coffee making machine. Everything is -really appreciated and more than welcome!
We love creative/funny memo's
If you're planning on making a donation, it might be fun to know that we love creative and funny memo's. If you can't come up with a memo, good questions about content creation are more than welcome as well, we might even do a dedicated blog post about it!
---
We thank you for your donation
---

---