A newly published Coinbase patent seeks to protect a way of making bitcoin purchases more secure for customers. "It may be a security concern for users that the private keys of their bitcoin addresses may be stolen from their wallets," the patent stated. "Existing systems do not provide a solution for maintaining security over private keys while still allowing the users to checkout on a merchant page and making payments using their wallets." The patent goes on to note that the system also includes an API key, meaning different websites would be able to launch their own version of the portal.
The API key would have two parts: one would be specific to the host server, while the other would be stored on the system developed by Coinbase. The two keys would have to match for a transaction to go through, adding another layer of security for customers.
What do you think about this?
Comment and let us now!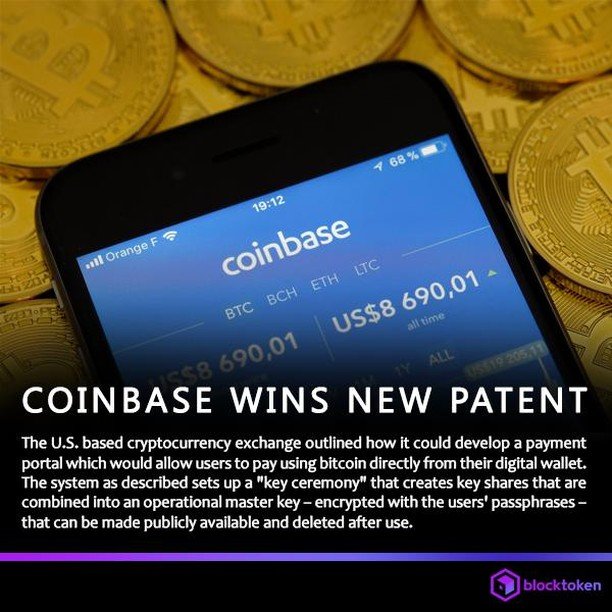 #blockchain #innovation #ethereum #bitcoin #tokensale #ico #cryptocurrency #virtualcurrency #coinmarketcap #token #binance #cryptoexchange #cryptowallet #cryptotrading #Coinbase