Hello everyone,
This is the first post using the Steemcoinpan platform. As a steem user, I am interested in providing a little information about the tokens that we launched a few months ago.
The steem-engine.com market has received hundreds of new tokens and continues to develop great innovations for the advancement of the Steem ecosystem by growing economic value in its business.
About Pengcash (PNC)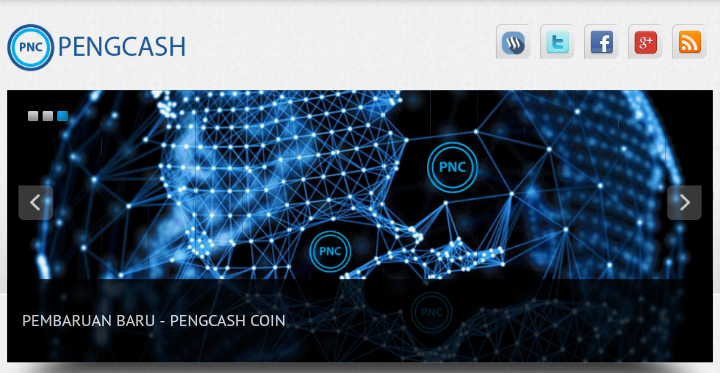 Pengcash (PNC) is a digital currency created as a community currency for steem users in the Aceh region. The amount we created is 1 billion tokens ready to be traded on the steem-engine digital money market for more details about PNC clicks Here.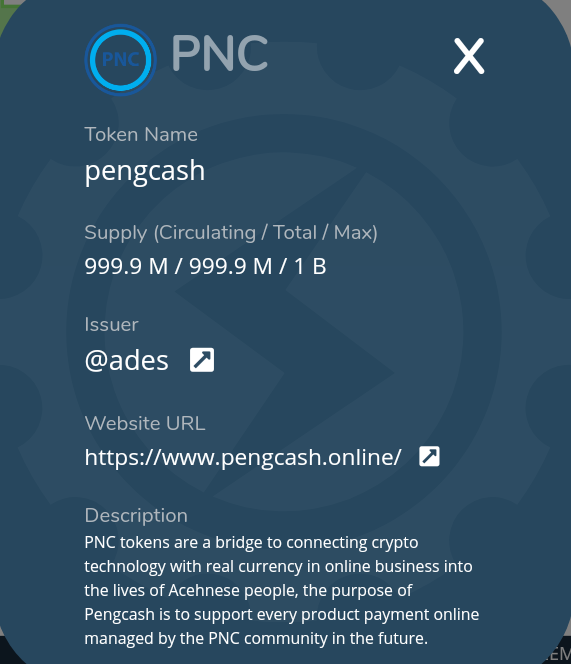 Goals PNC
PNC is designed as a trading transaction in real life, all PNC holders can use the PNC currency to buy everything they want. For example, credit, paying electricity bills, shopping for clothes and more.
Vision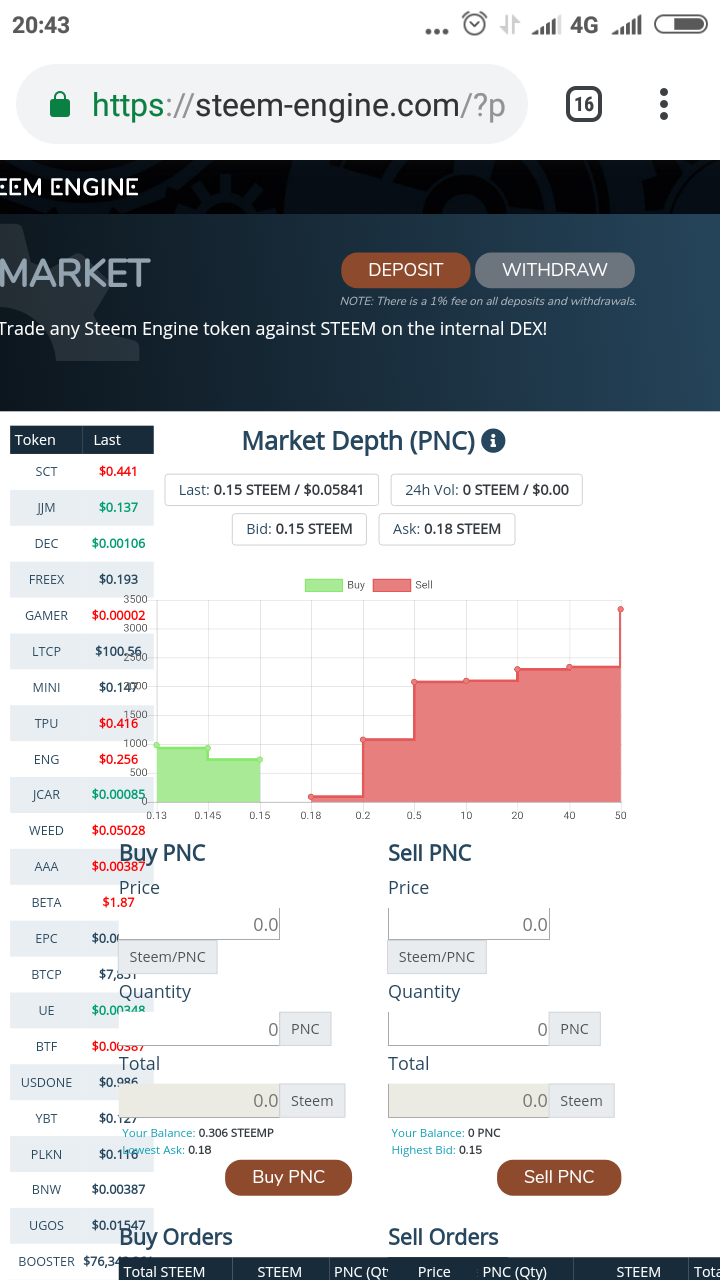 With the presence of PNC, it is expected to grow the economy of the community and be able to help all steem users in Indonesia to be able to successfully become professionals in the field of cryptocurrency.
Team of PNC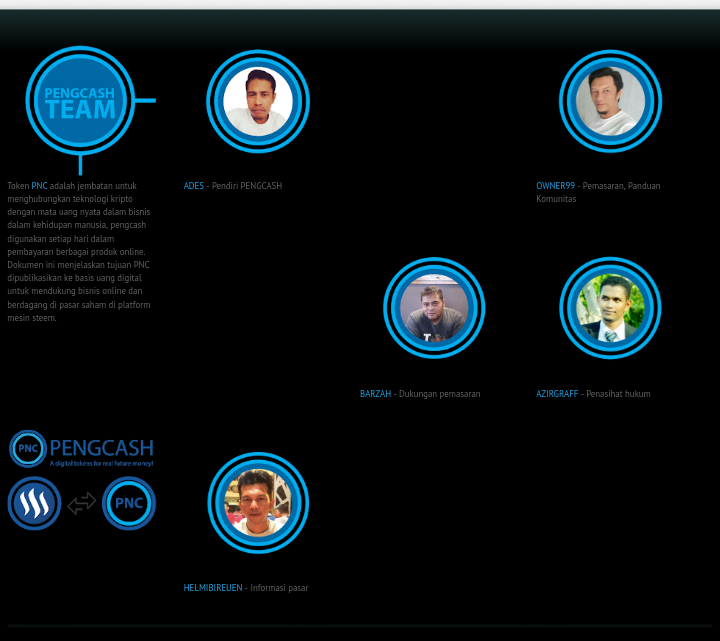 Disclaimer
PNC is still in the development stage, and requires all forms of input and support from all parties.
Visit our website :
Find various other tokens here :
View the Coin Market SCT here :