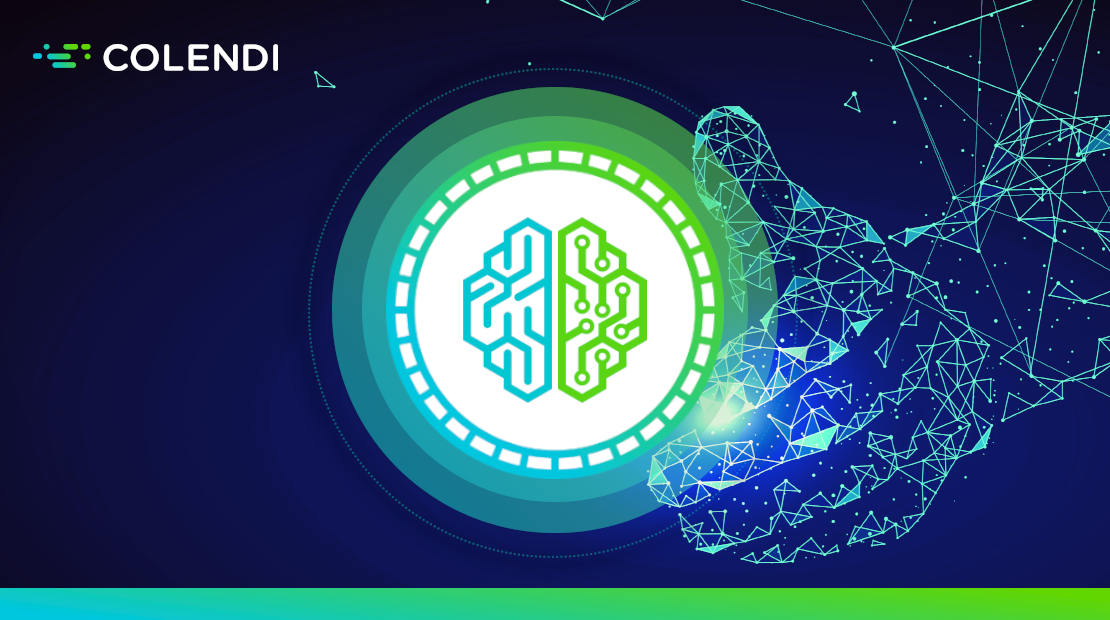 Behind Colendi's successful entry into the blockchain world, there is a great deal of expertise and effort, and the Colendi team has been working at full speed on many fronts. The love and passion for the vision of bringing credit to the billions of unbanked and underbanked around the globe is the driving force behind everything we do.
On the path to becoming a leading player in the industry, we recognize the value of leveraging the expertise of visionaries. We have recently added a new group of advisers to join our already existing team. They will use their diverse resources and skills to contribute to the Colendi Project. They are strong believers in what we do and we see a bright future for these relationships.
We're excited to introduce you, our community, to our team of advisors and show how they will support Colendi in achieving its vision going forward.
ConsenSys is a major actor in the blockchain ecosystem, focusing primarily on Ethereum. Ethereum is the company that started the technology of smart contracts on blockchain and ConsenSys' founder Joseph Lubin is also co-founder of Ethereum. ConsenSys is a venture production studio building decentralized applications and various developer and end-user tools for blockchain ecosystems, focusing primarily on Ethereum.As a technical advisor & supporter in Colendi's project, ConsenSys will help the team with protocol design & architecture and overall platform and product development.
Colendi is working with ConsenSys and its branch, Token Foundry, for the integration with the Ethereum blockchain and creation of the Colendi Token compatible with ERC20. Colendi receives active technical assistance on all areas of the Colendi Project from the Token Foundry team which allows the project to monitor, refine and achieve the company's goals. Token Foundry considers Colendi as one of the cornerstone projects that can comply with their objective of developing the infrastructure allowing everyone to build and participate in the tokenized future. Click to read more about this advisory.
Can Kisagun is an entrepreneur with a degree in industrial engineering and an MBA from the highly-esteemed Massachusetts Institute of Technology - Sloan School of Management. He has worked for McKinsey before realizing his true ambition of creating new projects, co-founding Streetdust and Eximchain while working as a product manager for DataXu in the span of only four years. Lastly, he co-founded Enigma, one of the most successful projects of 2017. Enigma is a blockchain-based protocol that uses groundbreaking privacy technologies to enable scalable end-to-end decentralized applications. We have also announced Colendi's partnership with Enigma on the secret contract usages for Colendi algorithms . On many levels, the company aims to confront the technology blockchain faces in terms of technicality and global expansion. Can brings his expertise of creation and presenting new concepts to the Colendi project to achieve a superior project and token launch.
Ram Chari is the Global Head and President of FSS, a payments technology leader that powers the payment initiatives for banks, financial institutions, processors, merchants, governments and corporates across the globe. His previous companies include fintech giants such as American Express, Emirates NBD and Mastercard, and what's more, he was the CEO of Network International for four years. His interest in the blockchain and fintech sector has made him the perfect professional for Colendi in expanding its business globally. His influence in both retail and wholesale banking is significant and a valued asset to Colendi.
Arda Kutsal is the Founder/CEO of Webrazzi, Turkey's most influential online media publication covering tech startups. He is one of the leading voices covering the sector. His interest in blockchain technology also pushed him to take the first steps in this field. In 2017, he set up Bitrazzi, a global publication covering blockchain and cryptocurrency news under the management of Webrazzi. As of 2017, he began working with Colendi as an advisor. His influence and experience has been a huge support for Colendi's involvements with new partners, media, events and related growth.
Vamshi Ambati is the Founder and Head of Predera, a company that develops artificial intelligence performance management engines that monitor AI-driven applications to actively provide intervention alerts, human-in-loop feedback, and autonomous workflow management capabilities. Before his own venture, he was the lead data scientist for Paypal/Ebay Inc. focusing on developing merchants' outreach via highly technical data mining. His involvement with Colendi focuses on protocol and algorithms, merging the blockchain with IPFS structures to create self-sovereign ColendiID and ColendiScore.
Ogeday Karahan is a professional with years of experience working with P&G, McKinsey, Cisco and EY. For many years he worked for the giants of his sector as a director in regional, strategic and business developments. He has been with the Colendi Project for some time now to bring the best out of people so that they can contribute to a better world through their personal and professional activities. He brings to Colendi his expertise on product launches, entrepreneurial strategies, organizational strategies and external relations.
Deniz Devrim Cengiz, a leader in digital banking, is also an important Colendi adviser and supporter. He has experience with Cepteteb, a pure digital bank that has great potential to be influential in helping build Colendi's customer base. His knowledge of banking and the sector's relation with the technology is aligned with Colendi's ambitions and needs. Similar to the other advisers, in addition to his abilities and professional contribution, his unique ambition and driving force is of great value to Colendi.
Alemsah Ozturk, a visionary computer engineer with a background in various startups successful exits is currently the Founder/CEO at 4129Grey, one of the biggest digital agencies in the area. His efforts have even attracted recognition from former Vice President Joe Biden when he praised the company and showed it as an example for other startups. He has been with Colendi since September 2017 and offers his expertise in marketing and digital agency markets.
Colendi takes great pleasure in working with such professionals of their sectors. Each adviser is a strategic partner, and as we continue to expand our activities and area of influence, they are playing a crucial role in doing so. We will be introducing additional new advisers in the near future -- professionals of their respective fields visionary individuals with impressive backgrounds. We consider it a great asset to have lead influencers on our side integrate their knowledge into our project.
Keep following us for more information on Colendi!
Join our Telegram!