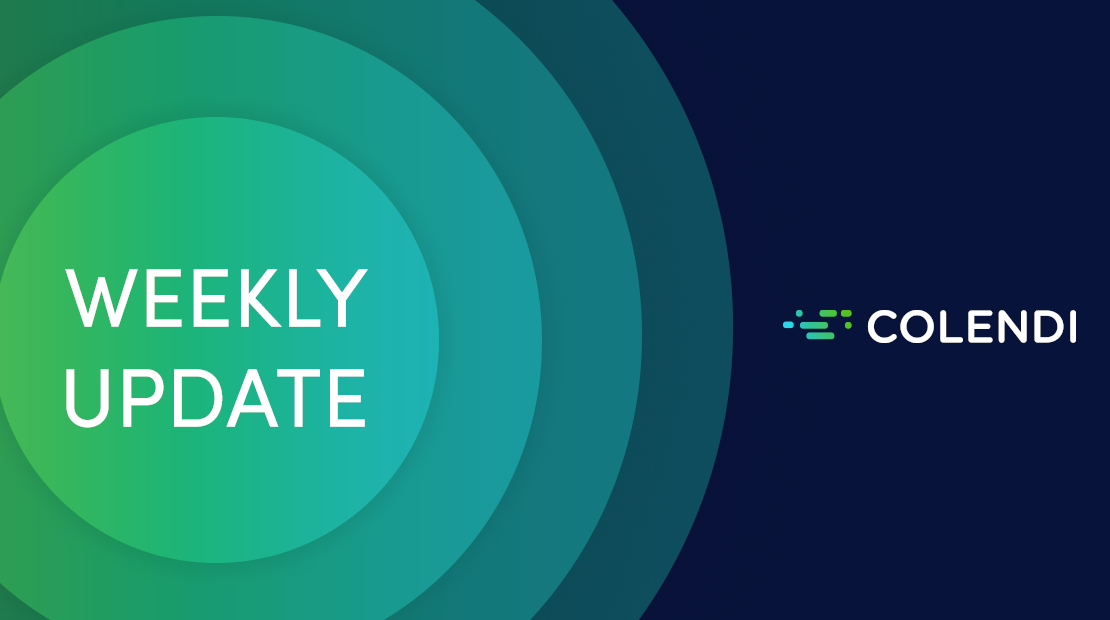 We are one step closer to the token sale and we are making the last touches to establish the future of credit scoring. We have released new papers and announced new advisers that will take Colendi to the next level. As always here we are on another Sunday telling you about our latest updates!
Product development
Colendi released the alpha product to the volunteering members of its community. We had already announced how you can get early access and what features it will include. Last week, we have made the announcement that we selected volunteers among our community who have shown their interest to try the alpha product. Those people already received their mails to access the Colendi Alpha Product and shared their opinions with us. Here is the recap of their sentiments and statistics if you want to find out.
We are still gathering new volunteers to try out the Colendi Alpha Product. If you are interested you may still click the link below to register.
Three integral elements of Colendi Product — Colendi ID, Colendi Score and Colendi Wallet — are introduced in the alpha product.
Colendi ID: Colendi ID is the self-sovereign digital identity that Colendi provides its users in order to include their relevant information in a private and protected model.
Colendi Score: Colendi Score is a digital score that is uniquely calculated by our protocol for each user. The protocol is trained to calculate a Colendi Score with social media data, smartphone data, transactional data, phone data and over 1,000 pieces of personal information. The algorithm then stores this score on the smart contracts of the Ethereum blockchain, meaning it becomes a decentralized Colendi Score.
Colendi Wallet: This is where users can manage their Colendi Tokens (CODs). With a Colendi Wallet, users can send and receive COD as well as oversee their transactions. On top of the existing features, users will soon be able to list the integrated merchants within the Colendi network and apply for microcredits.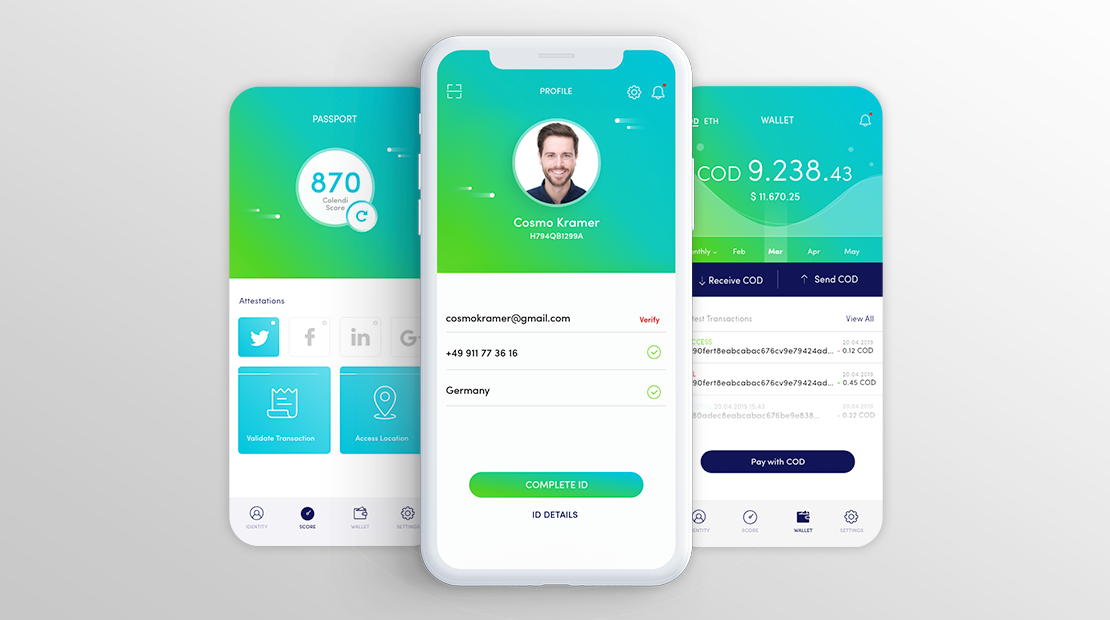 Interested in learning more about Colendi's alpha project?
Volunteering for the alpha product and helping us with Q&A testing is still an option. If you are interested, click the link below and leave your contact information. We have already sent 2000 members of our volunteers their access. Get in line to be one of the firsts to use the Colendi application and we will reach out and include you in our development process.
Colendi proudly announces new TechPaper. It contains comprehensive information about Colendi's technology and the programming structures. We welcome everybody to take a look at the backstage of how Colendi platform will be functioning.
Colendi Tech Paper highlights are compiled in the Tech Paper Announcement blog. We advise you to read this blog to understand the basic of the Colendi Technology.
https://www.colendi.com/blog/colendi-announces-tech-paper/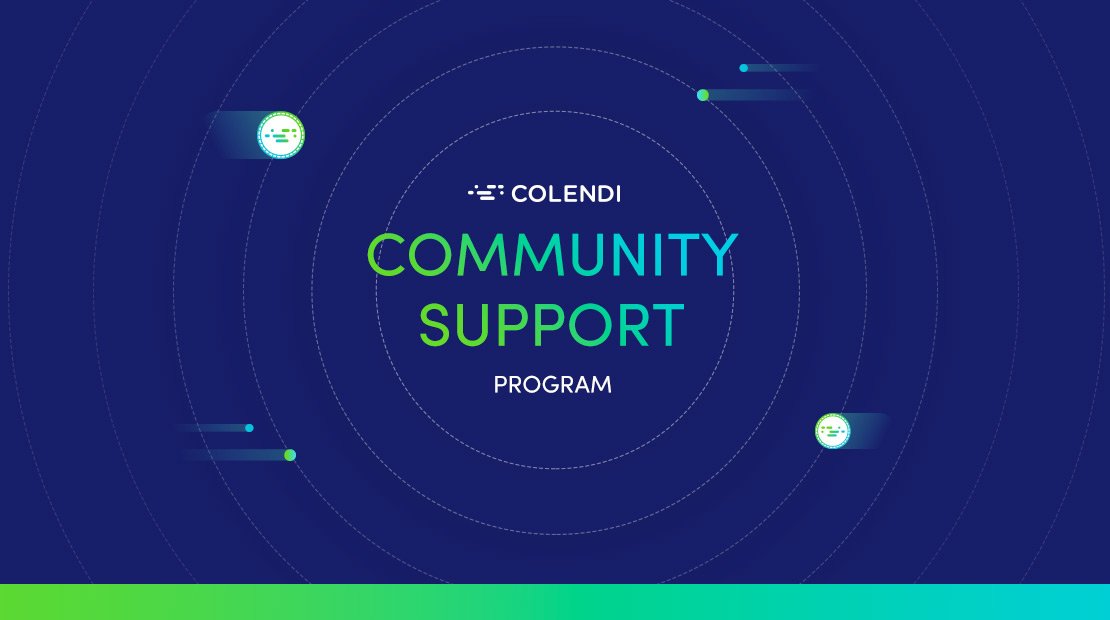 The Second Wave of The Bounty Campaign Has Finished!
We announced the new phase of Colendi Bounty Campaign to our community.
So, how can you contribute to Colendi? How can you use your skills to collaborate with us and be an active member of Colendi Project?
Colendi Bounty Campaigns are comprised of many tasks such as translations, content creations, attracting new members, joining social media channels personally etc. We will basically announce the bounty types as waves, and define in them the tasks for our community and the relevant rewards. You may follow the links below to check out what tasks are available and how you may get involved:
Our bitcointalk.org link announcing the bounty campaigns
Bounty campaigns on the social media channels: Telegram, Reddit, Twitter and Referrals!
Bounty campaigns on the bounty.global site time limit has finished for the second round. We advise you to stay in loop to participate in all our upcoming campaigns!
.
Media
Colendi proudly presented Pelli Wang, Head of Partnerships in Consensys as new Colendi Adviser. You may check out her profile and her vast experience in the blockchain and investment sector below!

Pelli Wang heads partnerships at Token Foundry at Consensys Capital, a platform that combines token economics, game theory and distributed systems to launch well-designed and governed token sales on blockchain. Prior to joining Consensys, she led venture investments and partnerships for SeedInvest, an early pioneer in equity crowdfunding through the JOBS act. Pelli has consistently been at the forefront of the democratization of fundraising for emerging technologies and innovations. She also has spoken at numerous industry conferences, judged at startup competitions and mentored entrepreneurs.
Colendi new token paper with the latest structure of the token and its functionalities is now available in Mandarin. V1.1 Token paper answers most questions you have been asking us and reveals how Colendi protocols and the token function.

Frequently Asked Questions -FAQ- is now live in our website. You can find the answers to many of your questions about Colendi. Check it out now!
It is a great pleasure to be able to tell you about our latest activities. While you let us get back to business, you may check out the links below and find out more about the Colendi Project!
We will keep on working hard for the Colendi Project and keep you updated. Keep following us!
Telegram