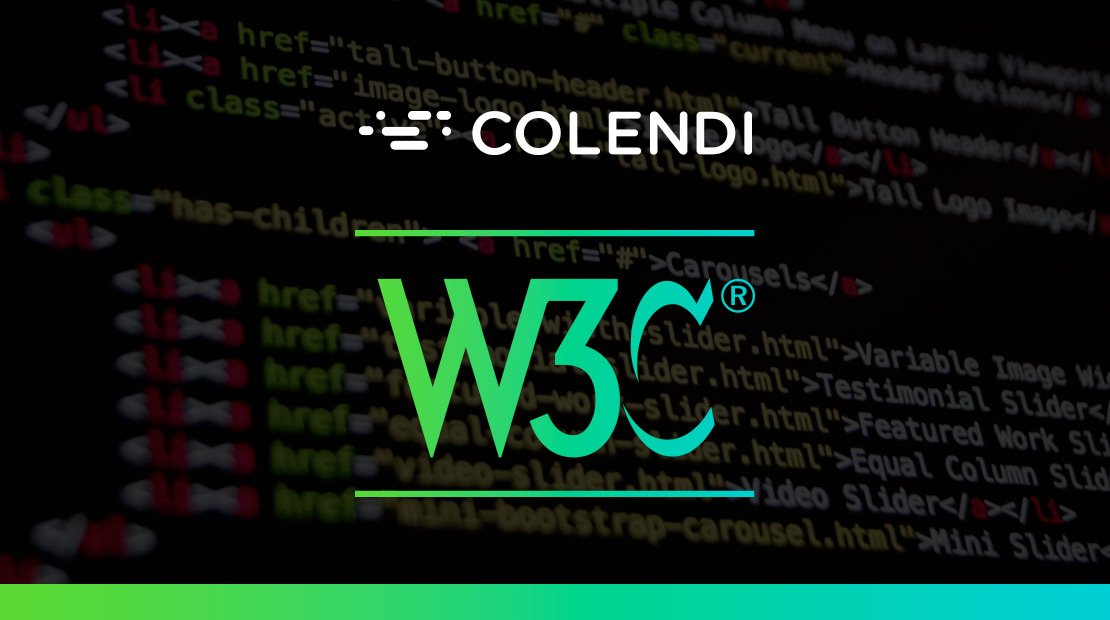 Last week, Colendi has been accepted as a member of W3C and joined W3C Credentials Community Group [1] which undertakes the mission to explore the creation, storage, presentation, verification, and user control of credentials. We will focus on creating a verifiable credential (a set of claims) created by an issuer about a subject — a person, group, or thing — and seeking solutions inclusive of approaches such as: self-sovereign identity; presentation of proofs by the bearer; data minimization; centralized, federated, and decentralized registry as well as identity systems. Our tasks include drafting and incubating Internet specifications for further standardization and prototyping and testing reference implementations [2].
What is World Wide Web Consortium?
The World Wide Web Consortium (W3C) is an international community that develops open standards to ensure the long-term growth of the Web [3].
W3C standards define an Open Web Platform for application development which has an unprecedented potential of enabling developers to build rich interactive experiences. By definition, it is shaped out to be a platform powered by vast data stores, available on any device. Although the boundaries of this innovation continue to evolve, most industry leaders speak in unison about how HTML5 will be the cornerstone of the platform. The full strength of the platform is derived from numerous technologies that W3C and its partners are constantly creating, including CSS, SVG, WOFF, the Semantic Web stack, XML, and a variety of APIs. W3C develops these technical specifications and guidelines through a process designed to maximize consensus about the content of a technical report, to ensure high technical and editorial quality, and to earn endorsement by W3C and the broader community [4]
There once was Web 1.0, which transformed into Web 2.0. Now, it is believed that it will transform again to a platform where the Ethereum may be the future of the internet to be called "Web 3.0". We are honored to be a member of this visionary consortium which drives the standards of the Internet and gives us the opportunity to contributions to this a great place.
[1] https://www.w3.org/community/credentials/participants