Here is today's entry for the popular #colorchallenge photo challenge, originally started by @kalemandra, and since one of the more popular group participation events on Steem. I think it's a great way for newcomers to "post something" and get started here, if you feel uncertain about how to do things.
Today's theme is "Monday Red;" red is also the color associated with the Root Chakra.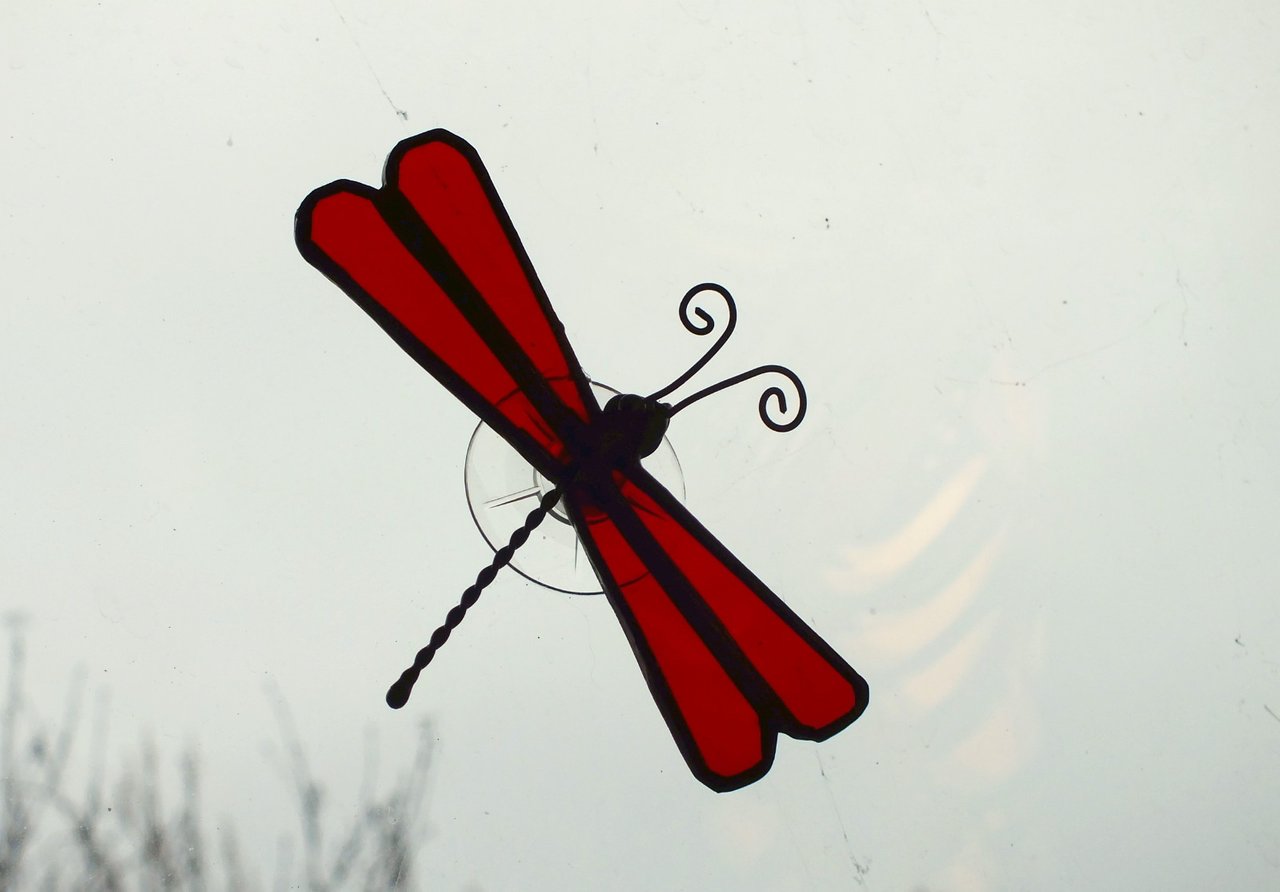 For a few years, we had a small art gallery and gift shop named "The Red Dragonfly." Although we had to close it due to economic circumstances, a lot of people kept sending "red dragonfly stuff."
To be honest, a lot of it was pretty tacky looking, but now these small red stained glass dragonflies that stick to our windows are a sort of sweet reminder of something we used to do.
Have a beautiful day, and stay healthy out there!