Going to make this post do "double duty" as both a #caturday post and as an entry for the popular #colorchallenge photo contest, originally started by @kalemandra.
Today's Colorchallenge theme is "Saturday Indigo;" which is also the color corresponding to the Third Eye Chakra.
And Caturday? Well, if you're a cat lover, you also know that we have "Caturday on Saturday."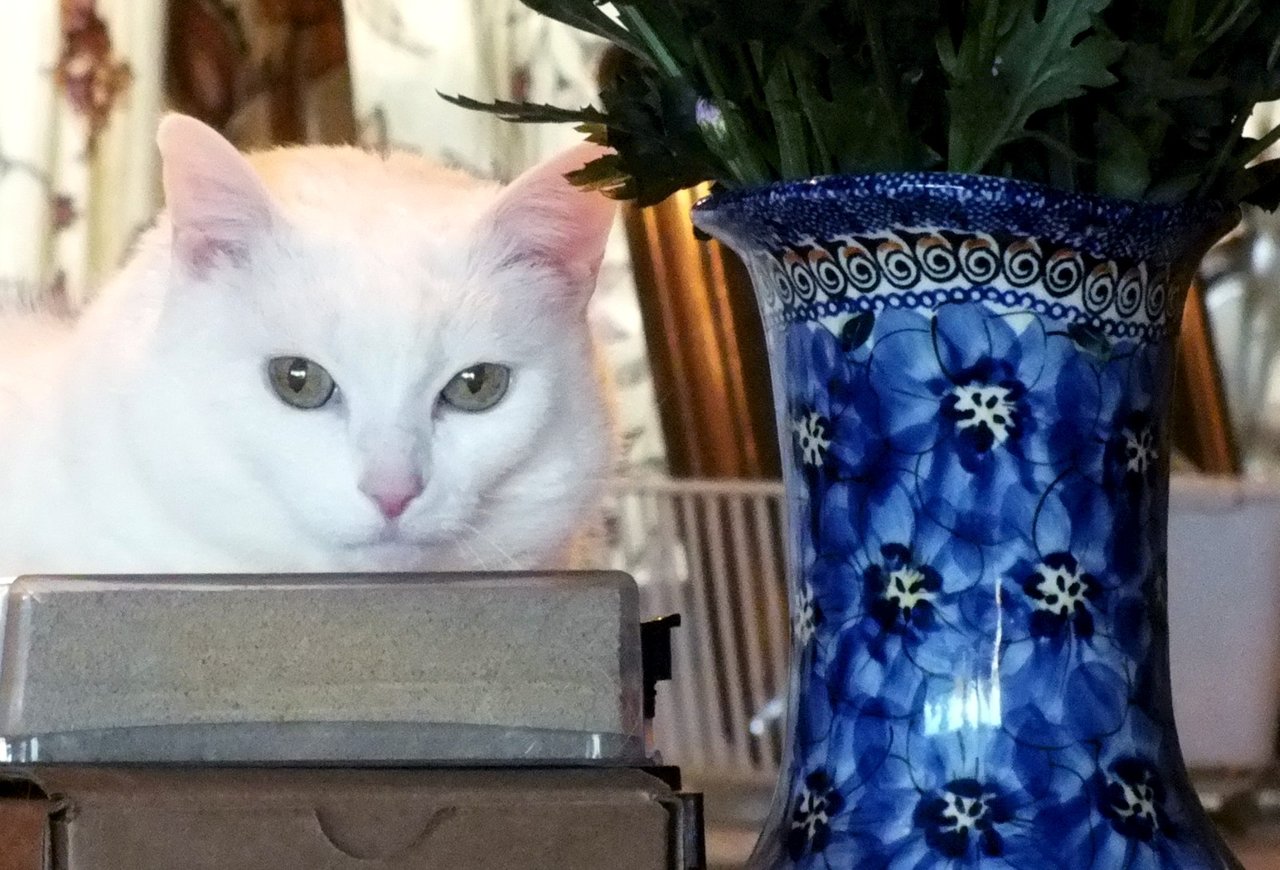 Our white cat Bebe is sadly no longer with us, but I found this shot of her from last year, where she just got caught being on the kitchen counter, about to nibble on the greenery in our blue ceramic vase. Does she look a little guilty?
Have a beautiful day, and stay healthy!