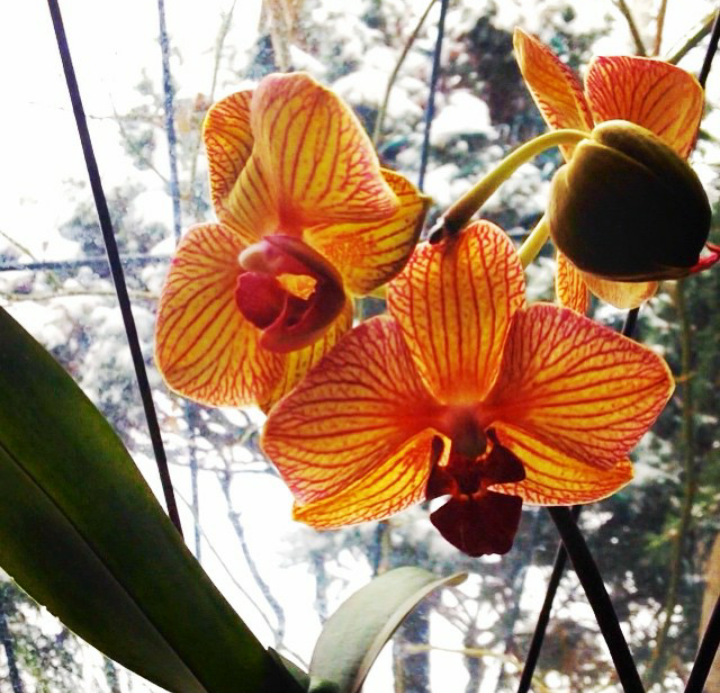 To speak of orchids is to speak of a very extensive family of flowers and plants that extends throughout the planet, from the polar regions to the equator, although they are much more abundant in the tropics. The diversity of its flowers and sizes is incredible. Among the 25,000 members of this family you can admire the most beautiful flowers on the planet.
Growing orchids is not an easy task since they are difficult to find outside their habitat. That is why hybrids were created that, since the end of the 19th century, give rooms and corners an exotic and elegant touch.
The word orchid has a singular origin and, apparently, less poetic and sublime than its flowers. It comes from the Greek orchis, which means testicle. The word was found for the first time in the work of the Greek philosopher Theophrastus around 375 BC and refers to the double tuber form of the roots of these plants. Maybe because of this the Greeks used them as aphrodisiacs. For their part, the Chinese knew and cultivated these plants for 1500 years. Nor were their properties alien to the pre-Columbian cultures of Latin America. The Aztecs used one of their varieties, vanilla, to flavor a thick drink made from cocoa and that was intended for the nobles and warriors known as xocoatl. Does it sound?
The orchids arrive in Europe from the hand of an English botanist, Charles Wager who brought them from the New World to 1731 and planted them in the Botanical Garden of Chelsea. The flowers unleashed an unparalleled interest in the well-to-do classes of the time who set out to build orchids as an obligation according to their status.
To satisfy the consumption of rare and exotic orchids, for many years the professional gatherers, mostly from France and England, devoted themselves to looting without mercy the American forests, putting many species in danger of extinction. At the beginning of the 20th century, however, the era of so-called "orchideomania" was coming to an end. The cost to heat the greenhouses in which these plants had to be grown was extremely high and the energy shortage - exacerbated by the First World War - made it difficult to maintain the private orchids. With the depression of 1929, the cultivation of large-scale orchids definitely passed into the hands of commercial entrepreneurs.