This beautiful sunrise in yellow was photographed on 11 July 2018 on Glenmore Beach, Hibiscus Coast, South Africa. My hubby used his Samsung GalaxyS6.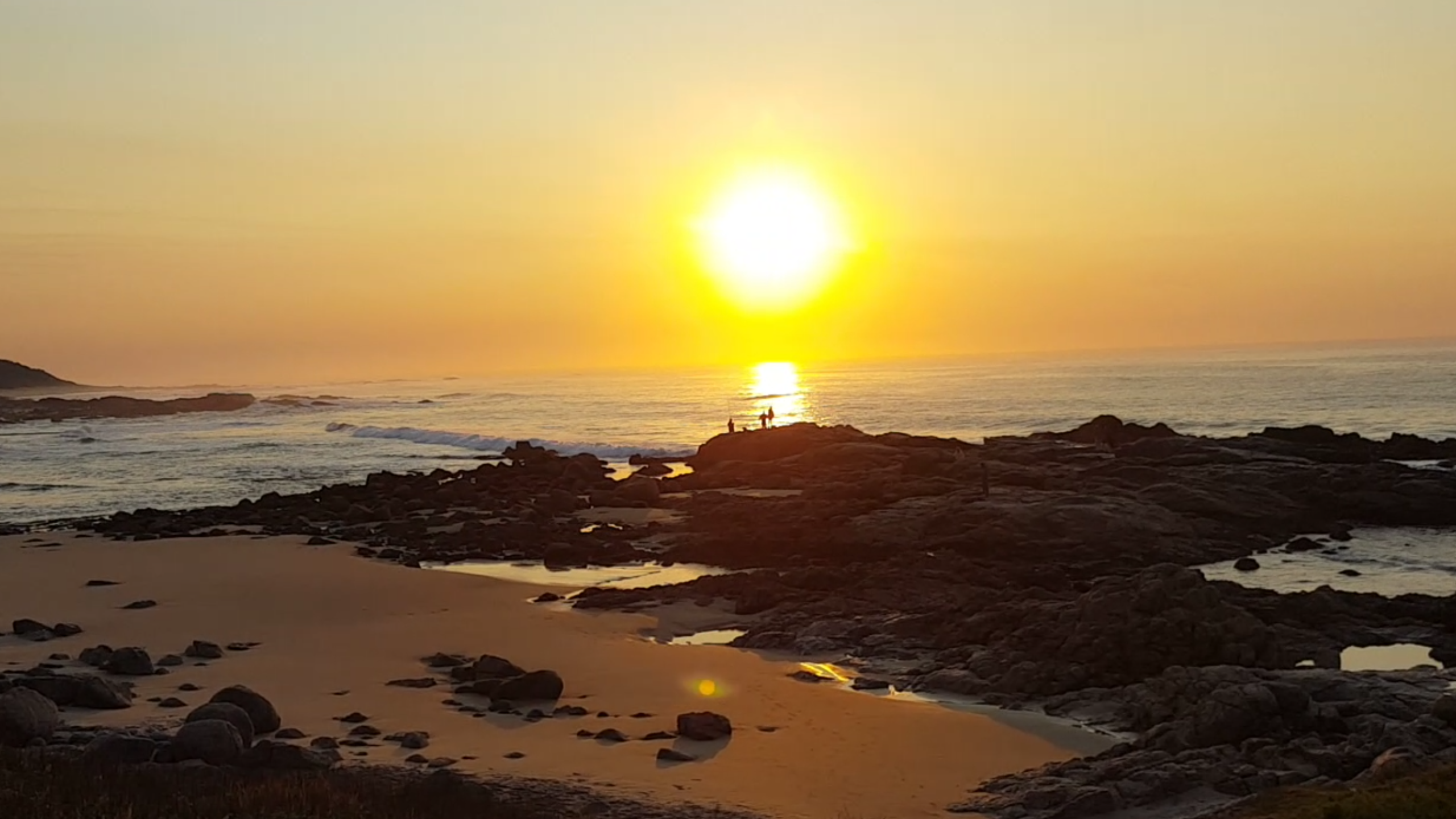 If we look at the color chart below, nature outshined the colors on this chart as there is not such a bright yellow on the chart as on my photo. I will just call it bright yellow.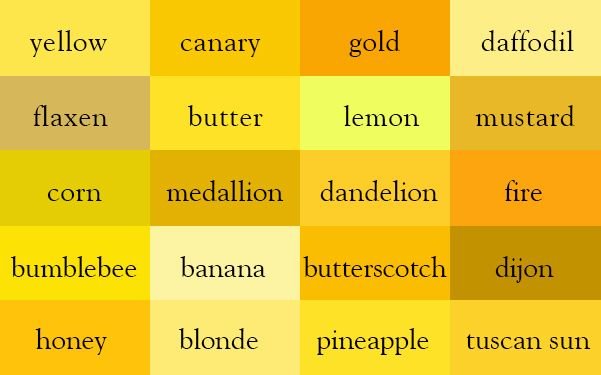 https://za.pinterest.com/pin/244601823487102858/?lp=true
There is not even one that comes close. Which color do you think comes the closets?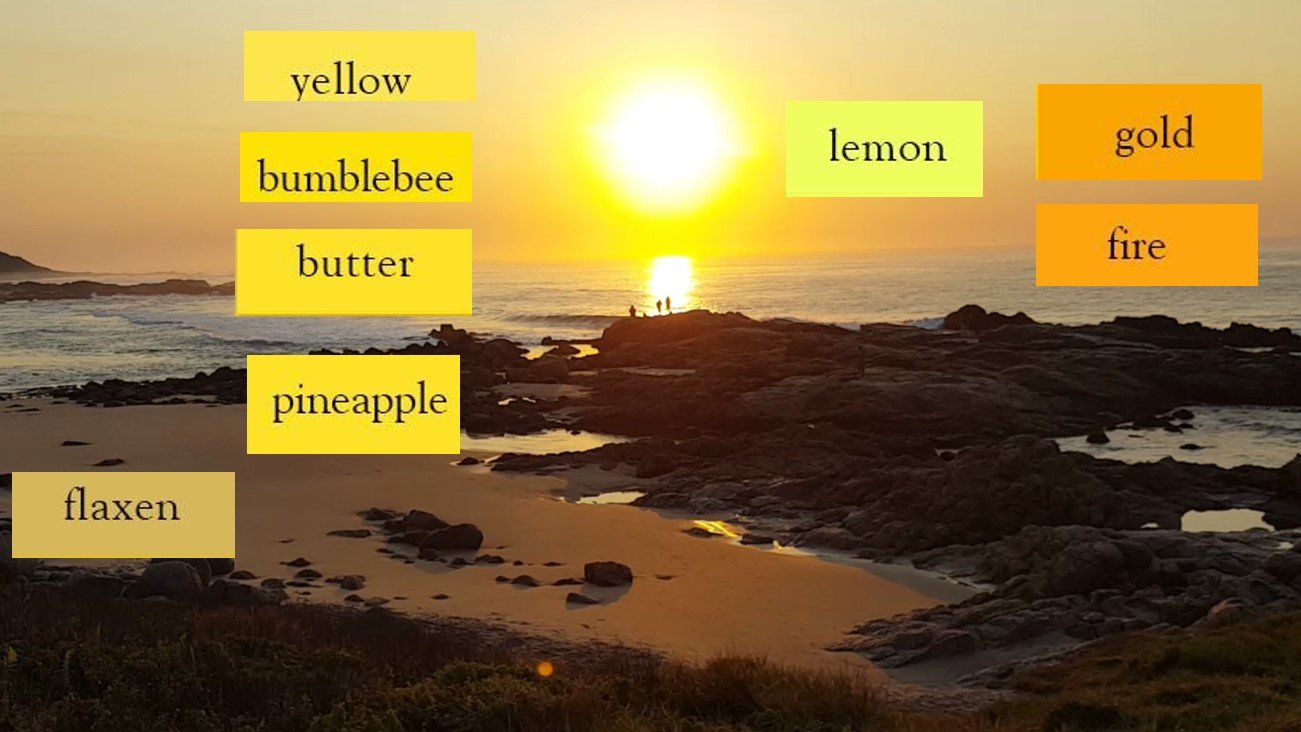 My description would be a bright yellow ring around a brilliant light ball against hues of a gold and fire backdrop. The flaxen almost match the sand on the beach!
Nature is just awesome, time after time! Praise God!