It's not usual to find a place with red lights, at least in my perspective.
Guess that kind of rarity makes appreciate even more when I find a scenario like the stairs in Kafka museum @Prague.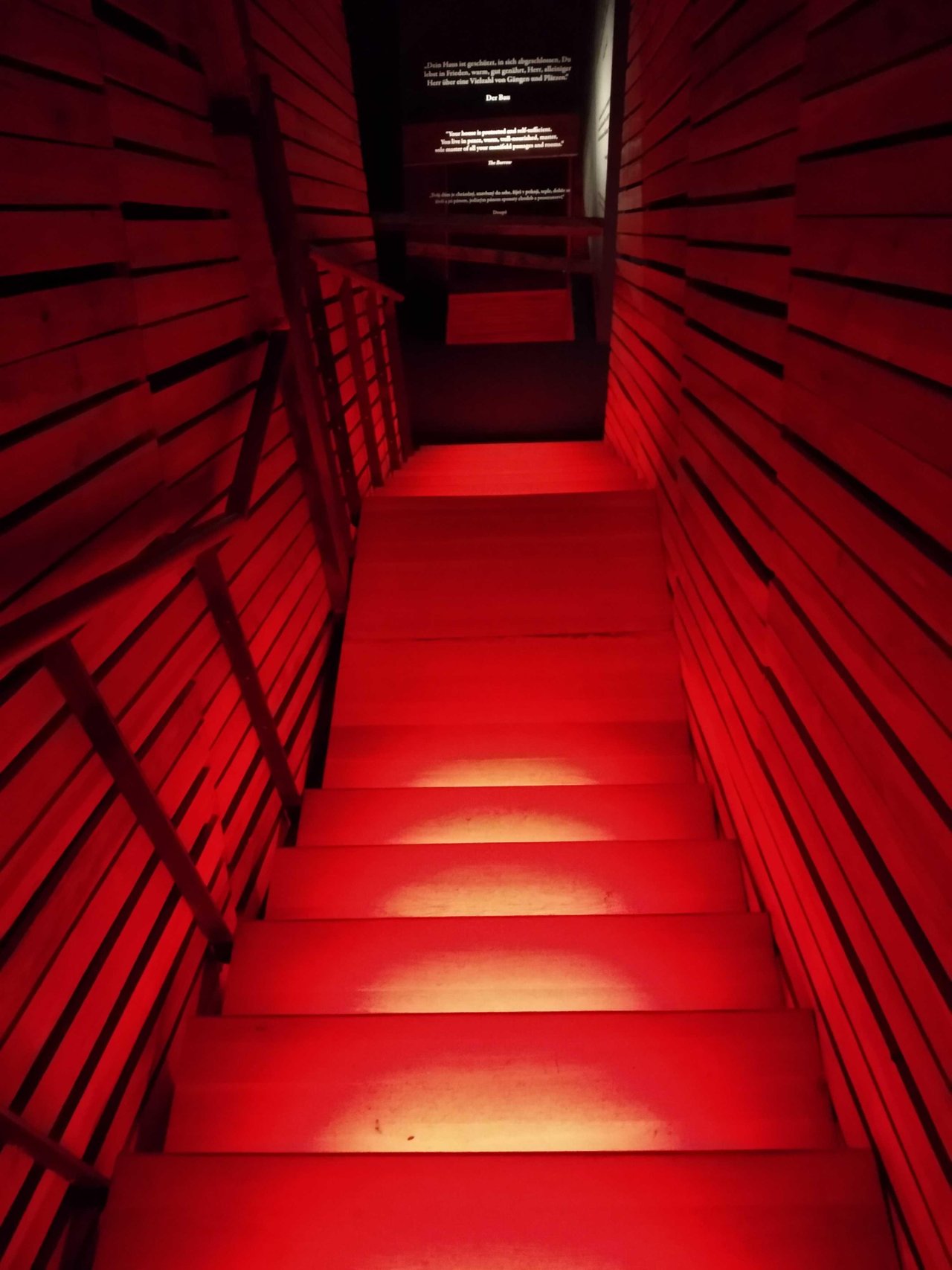 I like the way how the stairs are almost indetectable...and managed to shot a pair of photos, avoiding that other visitors had to wait 😅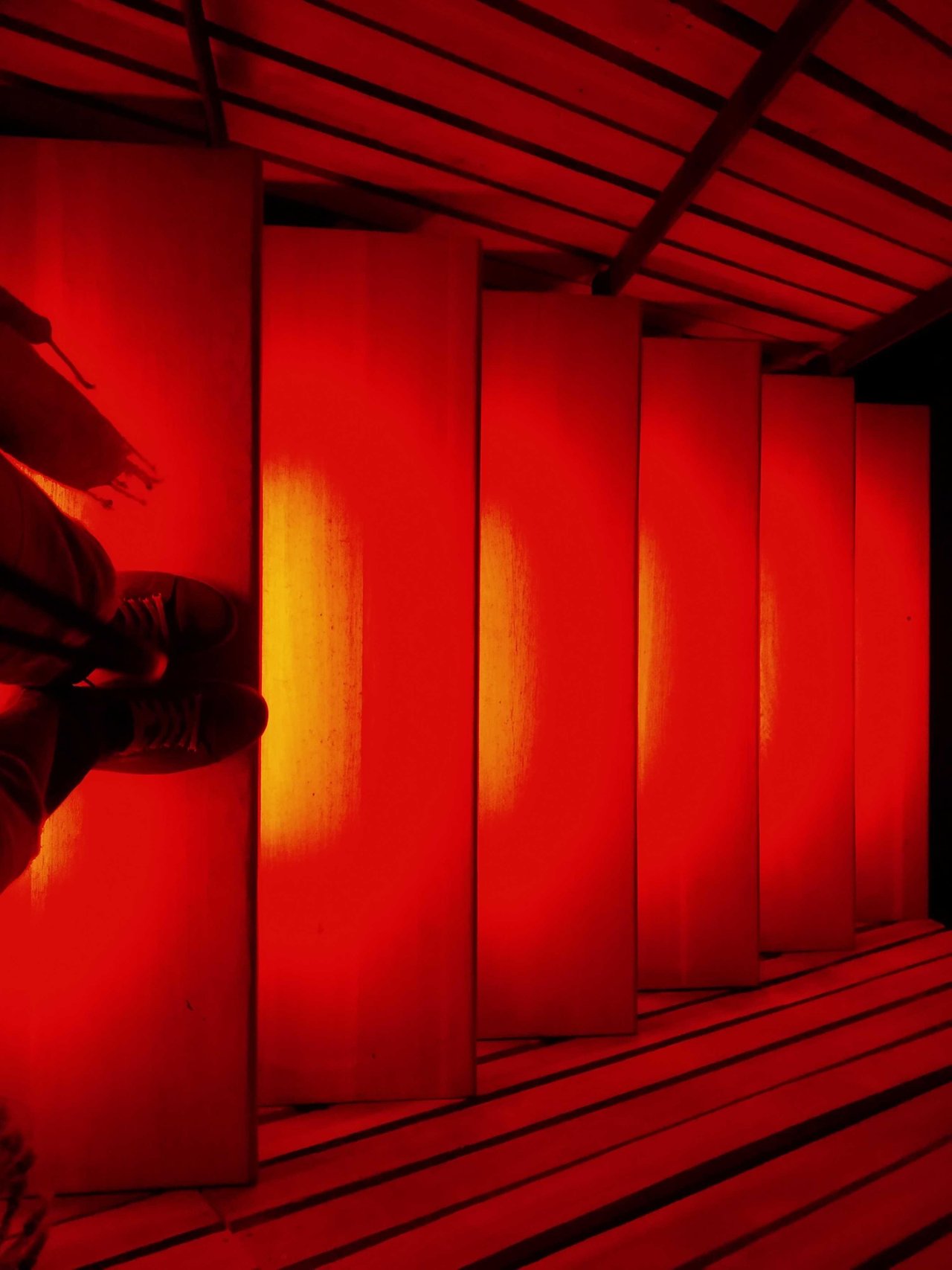 Finally the reason why the red tunnel looked so big: a mirror!!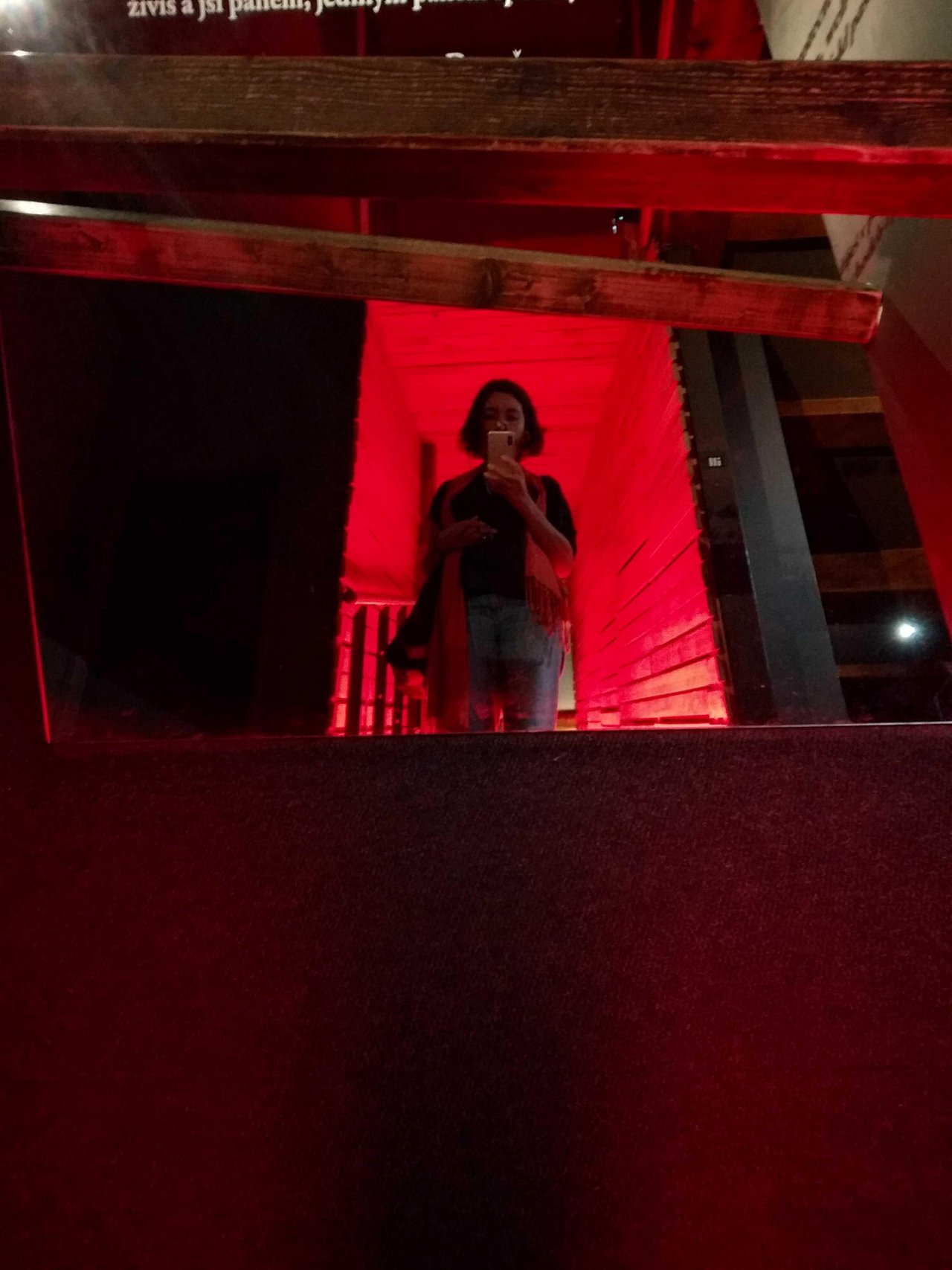 Such a great underground environment! Now I have to read Kafka's book. As far as I could understand, we might have some resamblances.