I moved into a new house a few months ago, and I really like the house, and the neighborhood.
Now that it is getting really warm here in the Sonoron Desert in Arizona, I have been seeing scorpions in my yard. Not a lot of them, just enough to be annoying.
I have a flashlight that has a black light which makes it easy to see the scorpions when they come out at night.
When I took a picture of it last night, the picture turned out like this! Kind of creepy, but kind of a cool pic.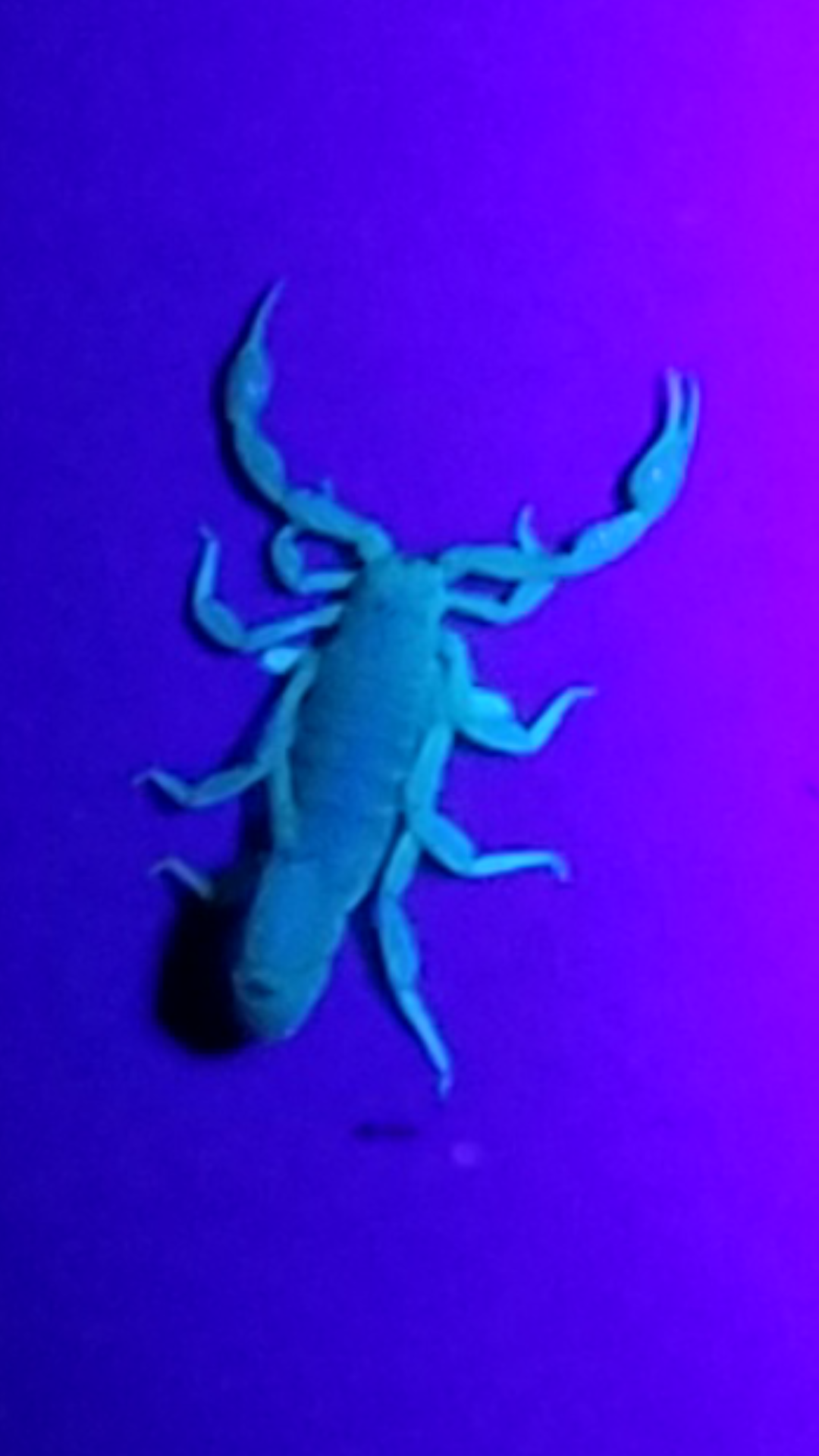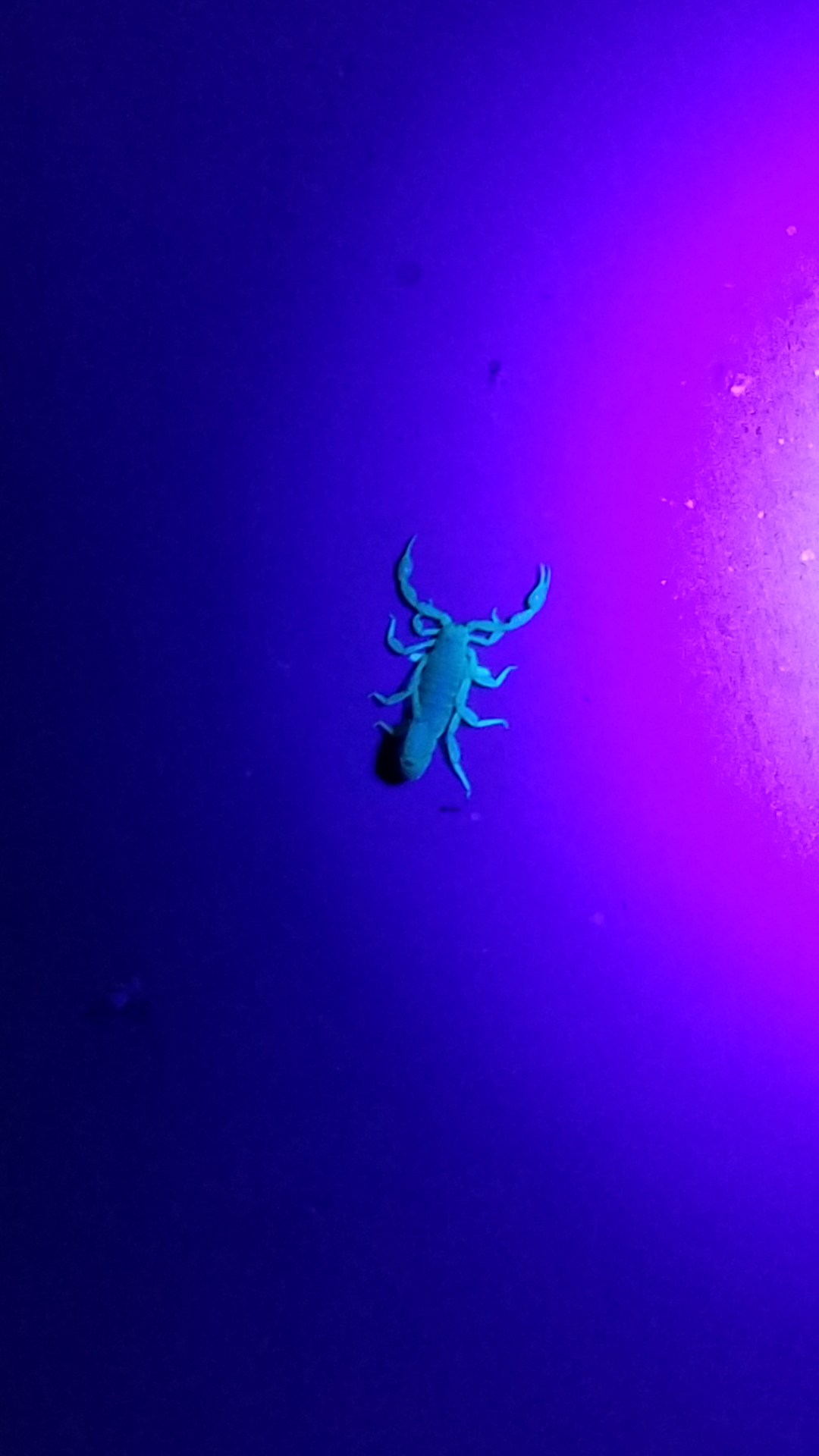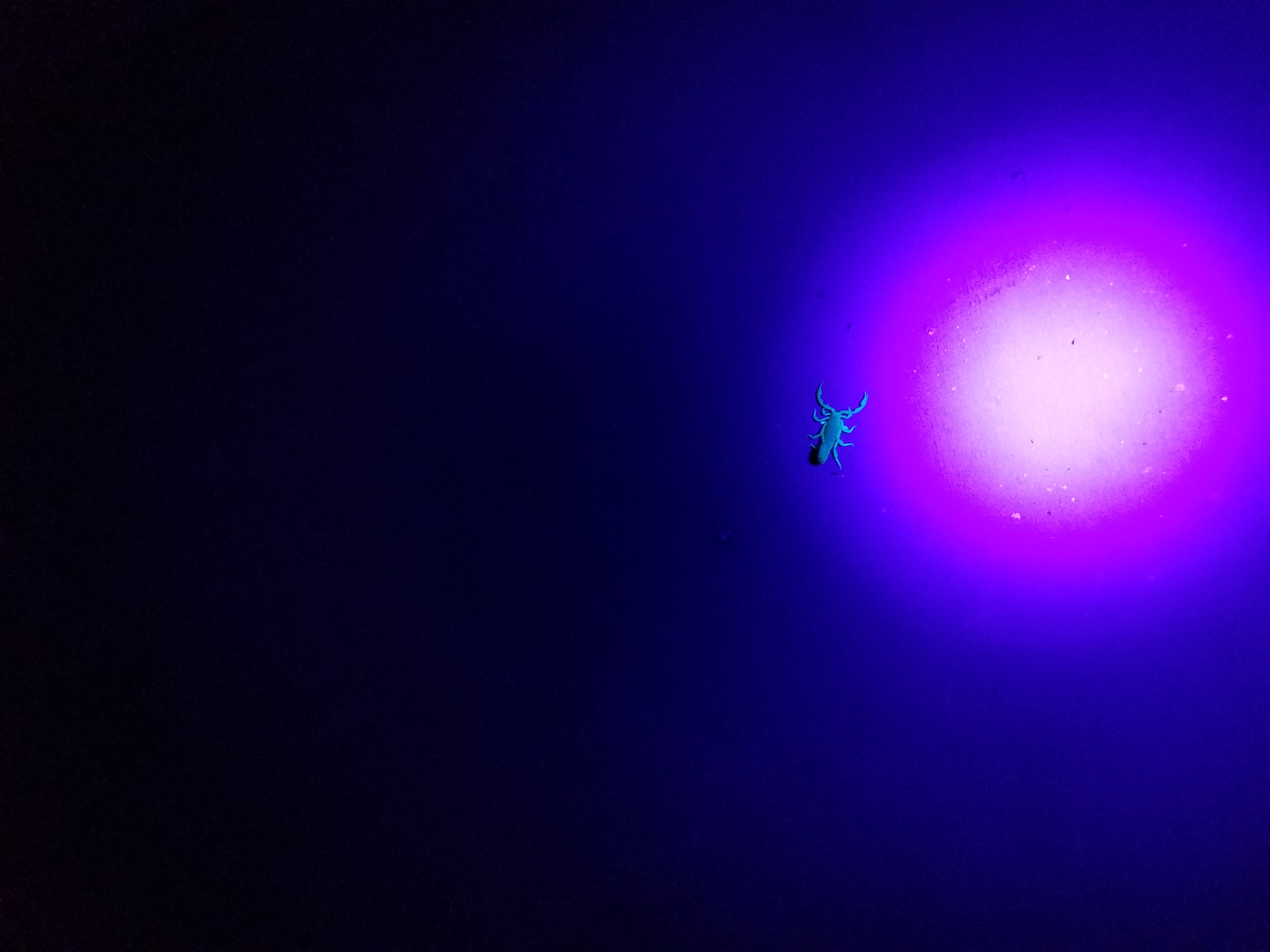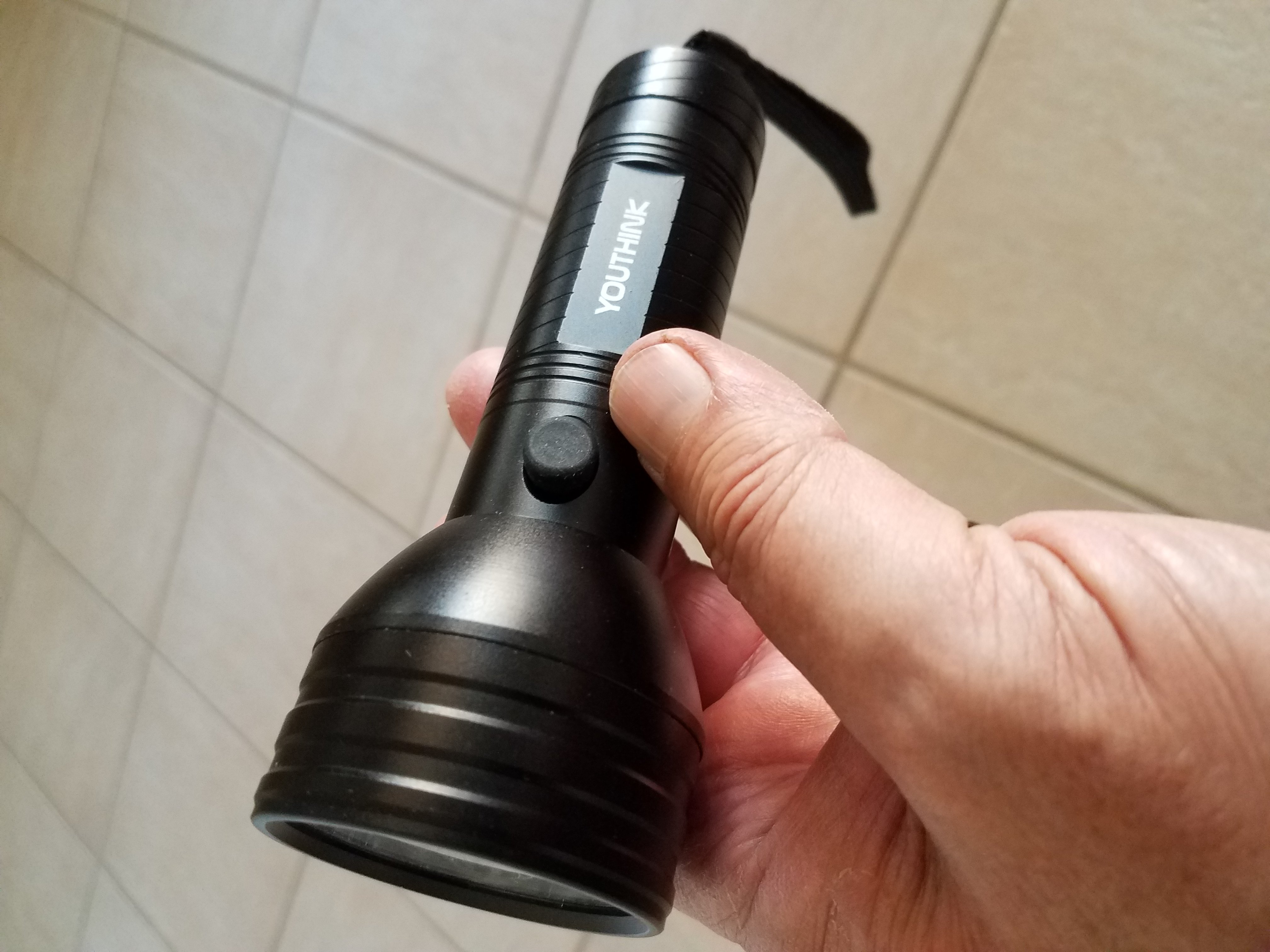 They make a crunchy sound when you step on them. 🤤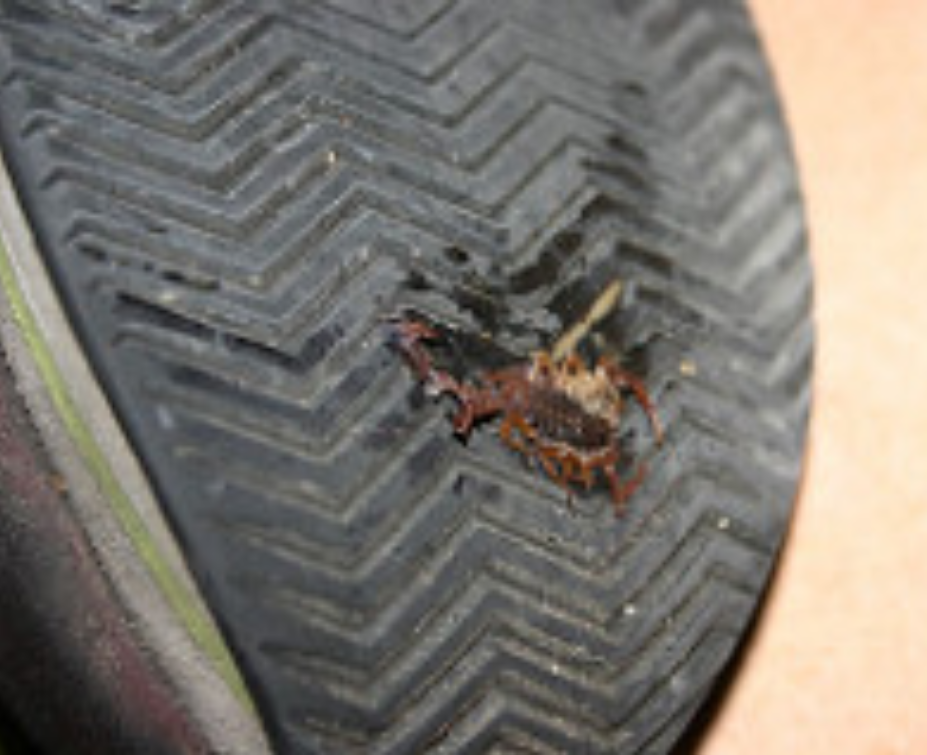 Image Source: http://www.flickriver.com/photos/picard102/163690493/
Thank you for visiting. Have a great day!
Michael Stobierski
Website:
https://sites.google.com/site/artbymichaelstobierski/home/gallery