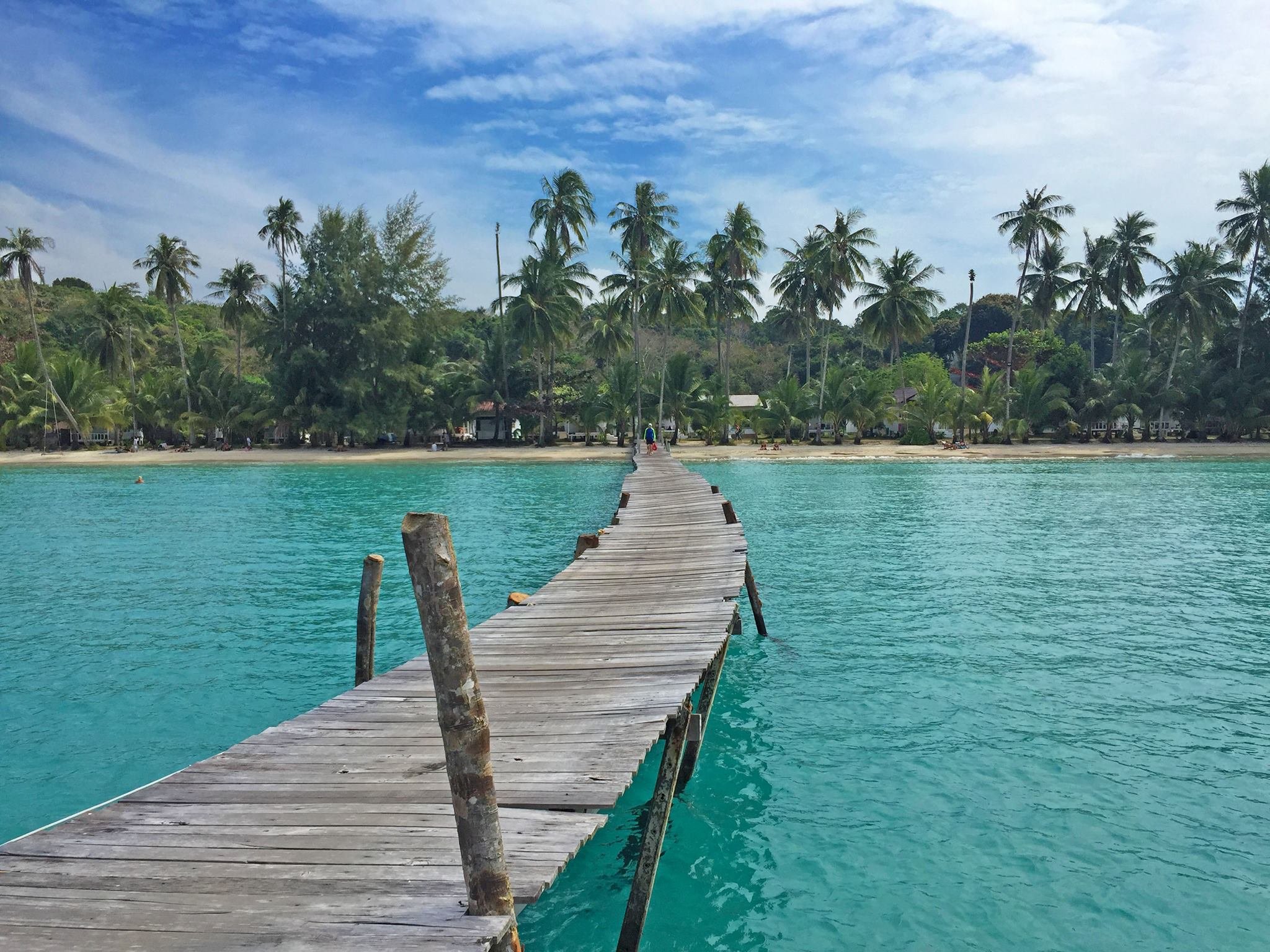 This pic means a lot to me.
Koh Kood is the first island I have been in Thailand.
Travel to Thailand was my dream.
So For a while, I saved money so I could spend as long as I could traveling around this awesome country and searching for the best beaches I've ever seen.
When someone ask me which island should I visit in Thailand, I always answer:
KOH KOOD IS MANDATORY!!
The color of the sea is just what you see in the photo.
It is not a crowded island like Phi Phi. I have been alone in one of this amazing beaches just reading a book and enjoying this incredible landscape, just by myself.
Isn't it amazing?????
It is also the first time I participate in the #ColorChallenge of @kalemandra
I loved the Idea!!
SPANISH:
Esta fotografía significa mucho para mí.
Koh Kood fue la primera isla que pisé de Tailandia.
Viajar a Tailandia era mi sueño.
Así que durante una temporada ahorré todo el dinero posible para poder visitar durante el mayor tiempo posible este increíble país!!
Cuando alguien me pregunta qué isla no debería perderme de Tailandia, siempre respondo lo mismo:
Koh Kood es obligatoria!!
El color del agua es sencillamente el que veis.
Al no ser una isla conocida, no hay apenas gente como sí sucede en otras islas como Phi Phi.
He llegado a estar sola en la playa, simplemente leyendo un libro y disfrutando de este alucinante paisaje sólo para mí.
No es maravilloso????
Es además la primera vez que participo en #ColorChallenge de @kalemandra
Me encanta la idea!!!