Thursday Color Challenge in GREEN!
It hasn't rained properly since September here in Albuquerque so I took it upon myself to find some green elements outside. Walking in my backyard I found these beautiful Cane cholla!! That is about all the green I could find.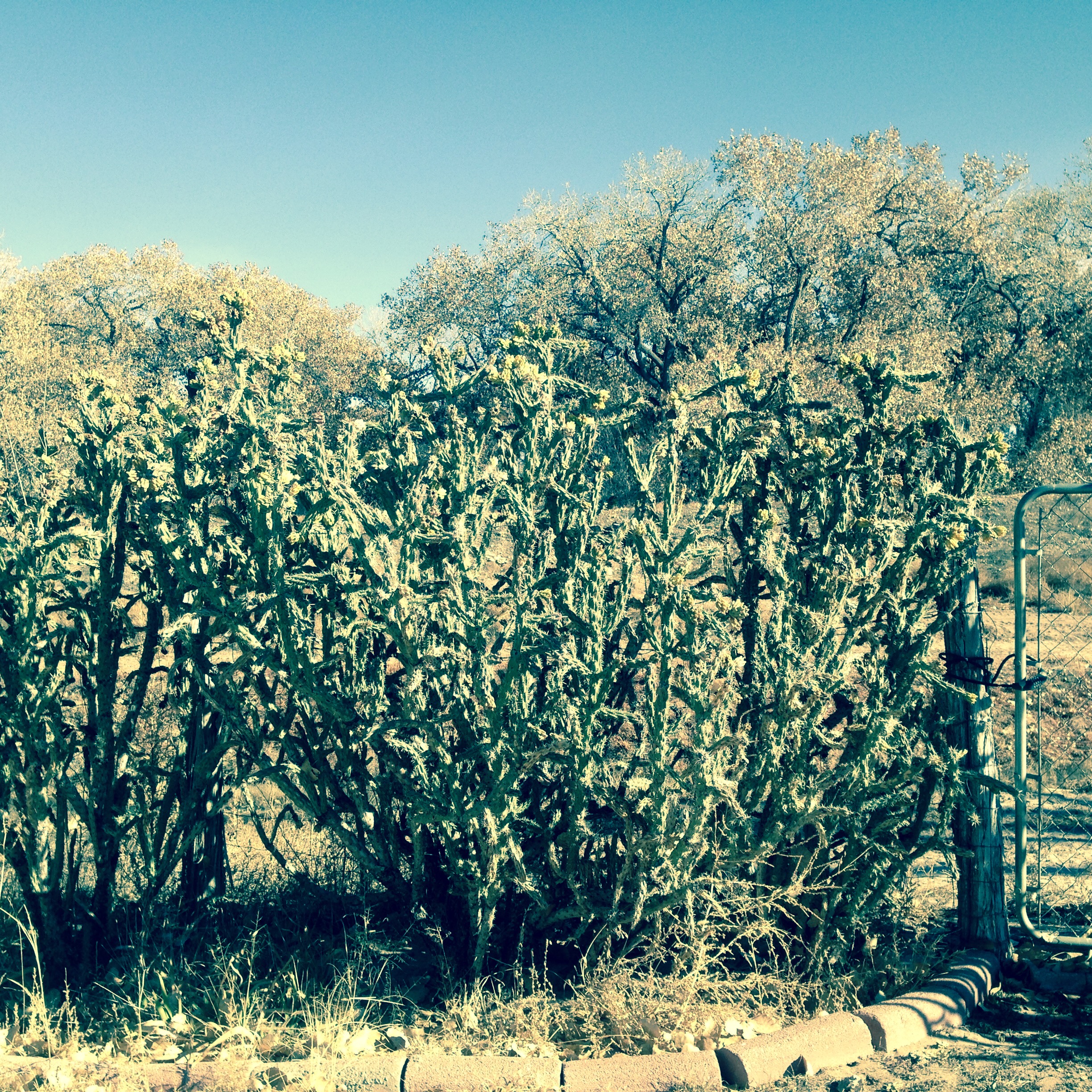 What you see in the background are the cottonwood trees around the Rio Grande. And yep they havent totally lost their leaves this year! Apparently that occurs when the temperature is too high... Welcome to the future guys!