Morning light in a smoke filled sky.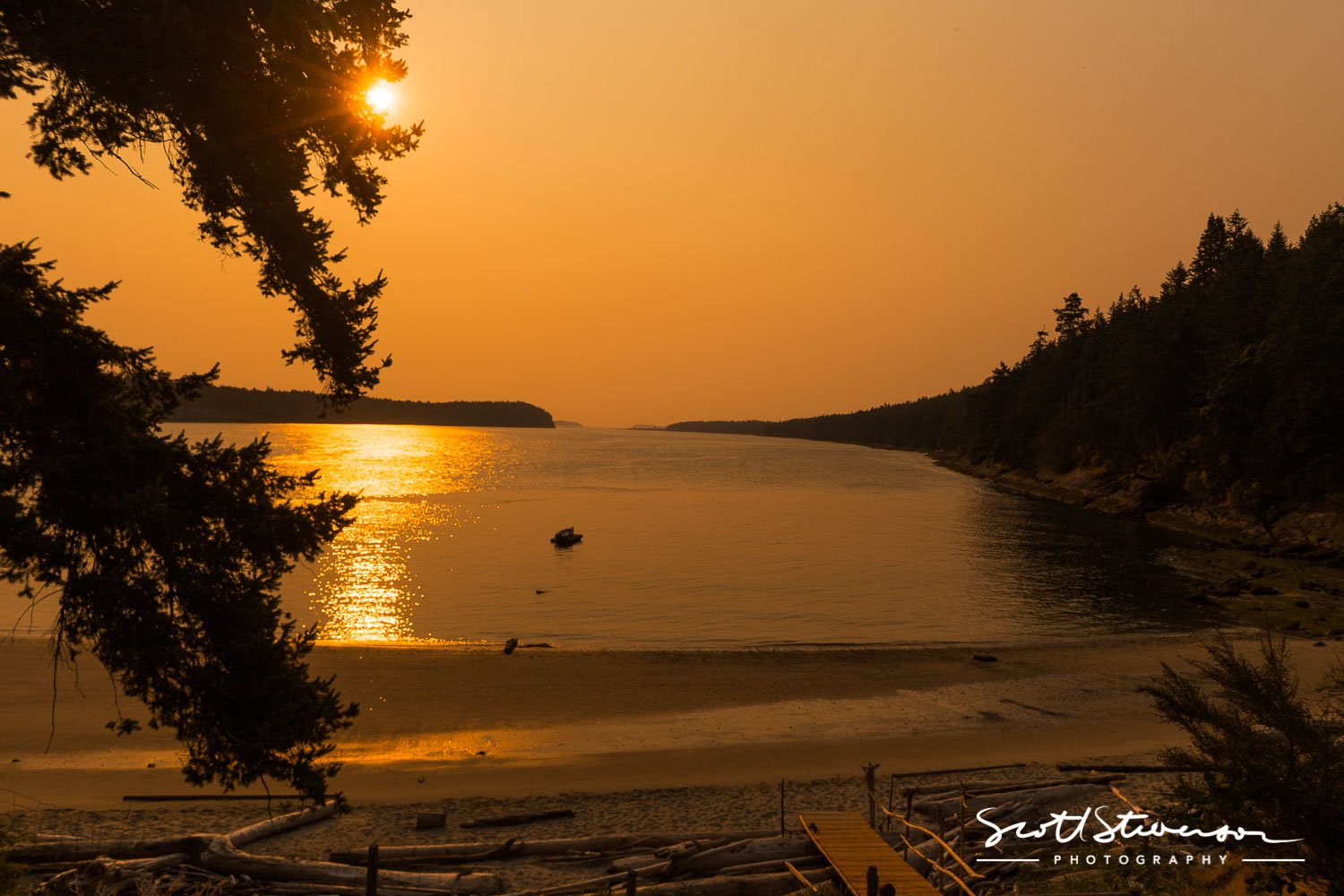 Forest fires burn every year in British Columbia. Some are stared by nature and others by discarded camp fires or cigarettes. Waking up in this hazy orange glow was a very strange experience. The winds had blown the smoke from the burning fires in the interior of the province to the coast and change both the setting and rising suns.
The sun sets were almost non-existent and disappeared so quickly in to the grey haze.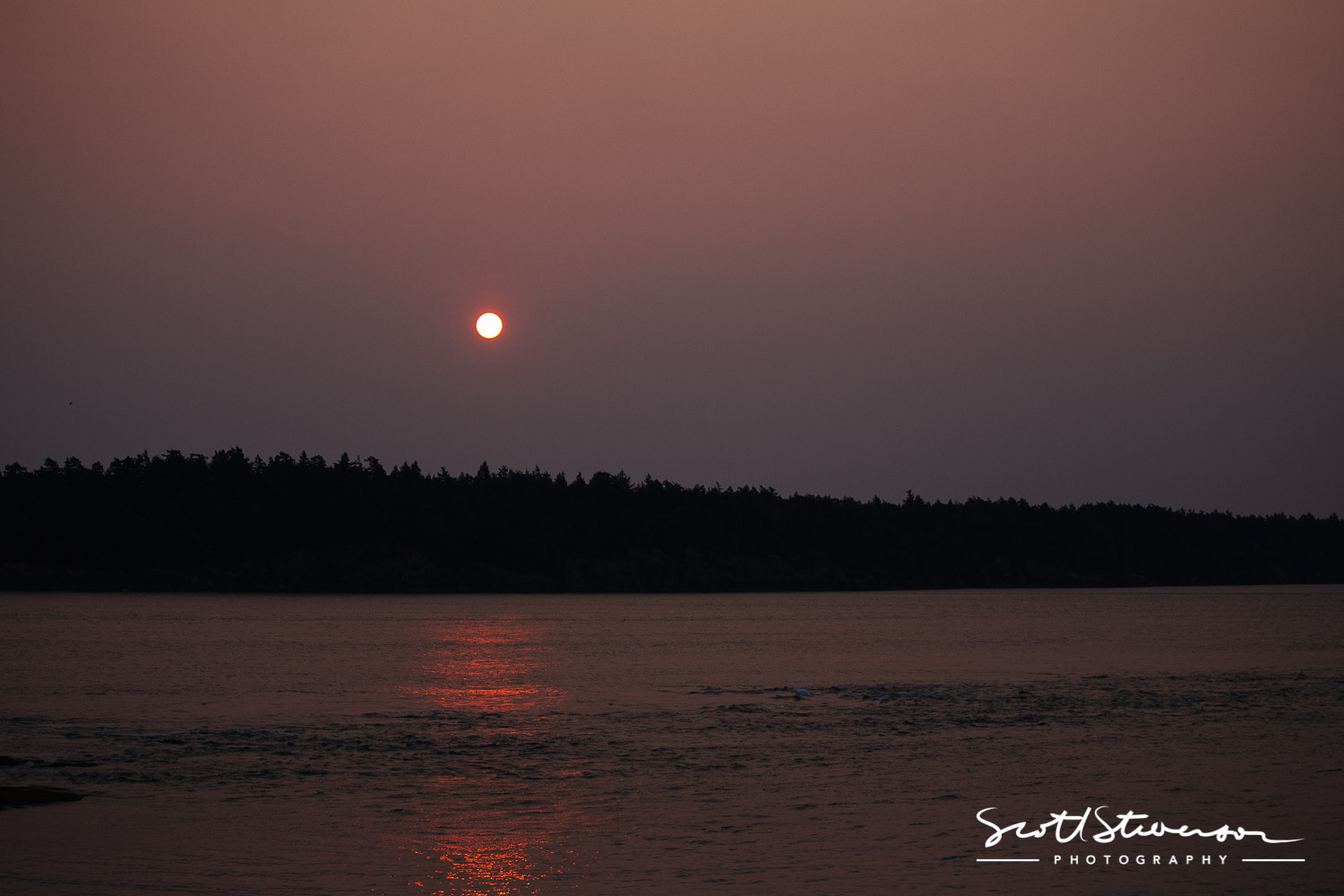 These scenes are very picturesque but be careful out there, forest fires can impact hundreds, even thousands of live. If you see one please report it.
Thanks for reading.
Scott
For more images and stories - http://www.scottstevensonphotography.ca/