G'day and hello everybody.I hope you all started good into the weekend?
Mine is good and full of action all around us.The carnival fever has taken place all over it until next Wednesday.I will make another post on that subject.


-


Those two pictures from a bunch of Crocus flower I captured a few weeks back already,when we went for a walk on the weekend,when the weather was nice.I was very surprised to see them that early.
Crocus flowers normally appearing in Spring here.This Winter is far too warm,that's the reason why spring flowers are already start blooming.

---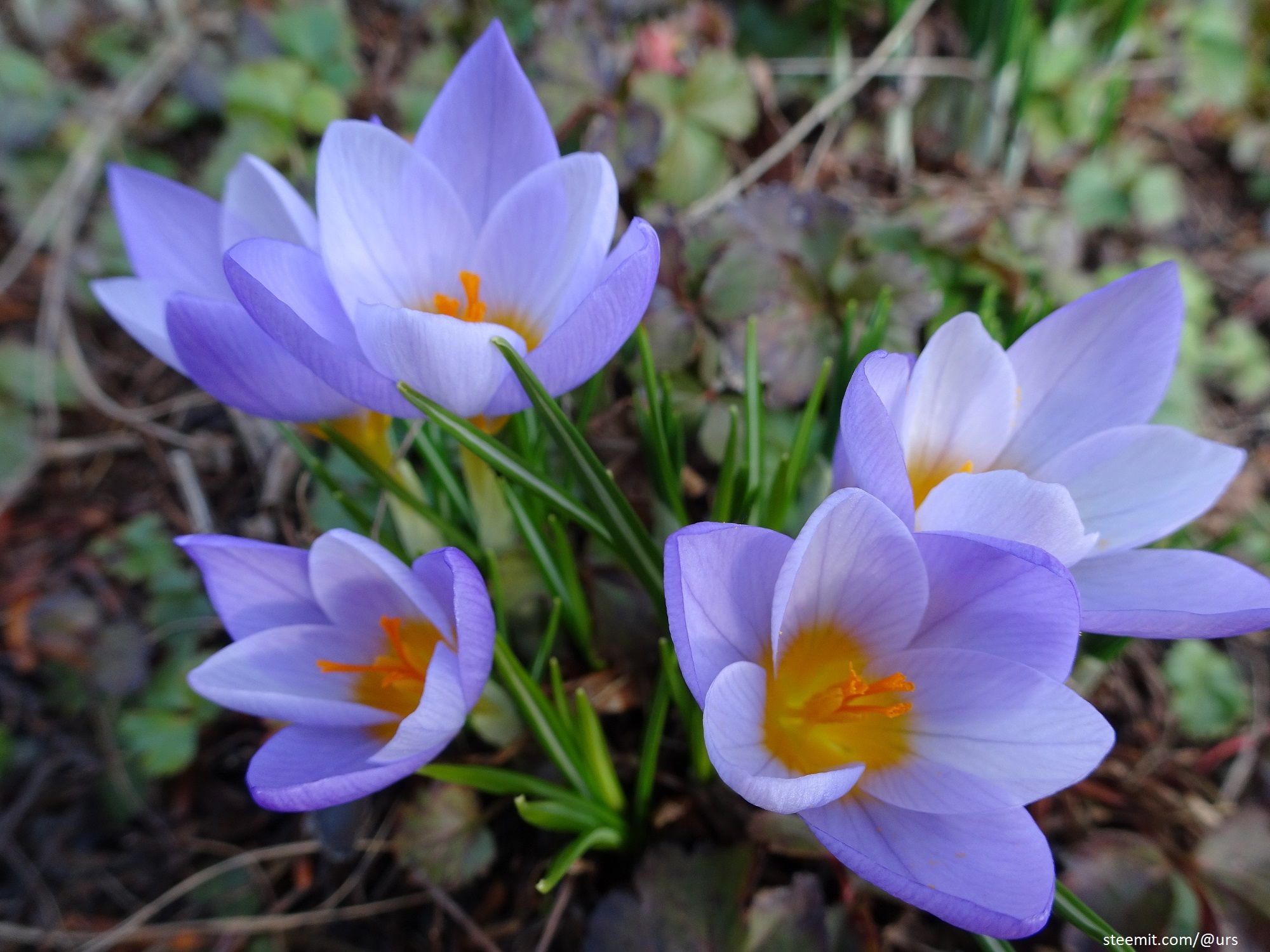 ---
Crocus is a flowering plant in the iris family with about 90 different species.
crocus are native to woodland,scrub and meadows from sea level to alpine tundra in Europe,north Africa,middle East and across central Asia.
The spice saffron is harvested from the stigmas of the Crocus sativus,an autumn blooming species.
---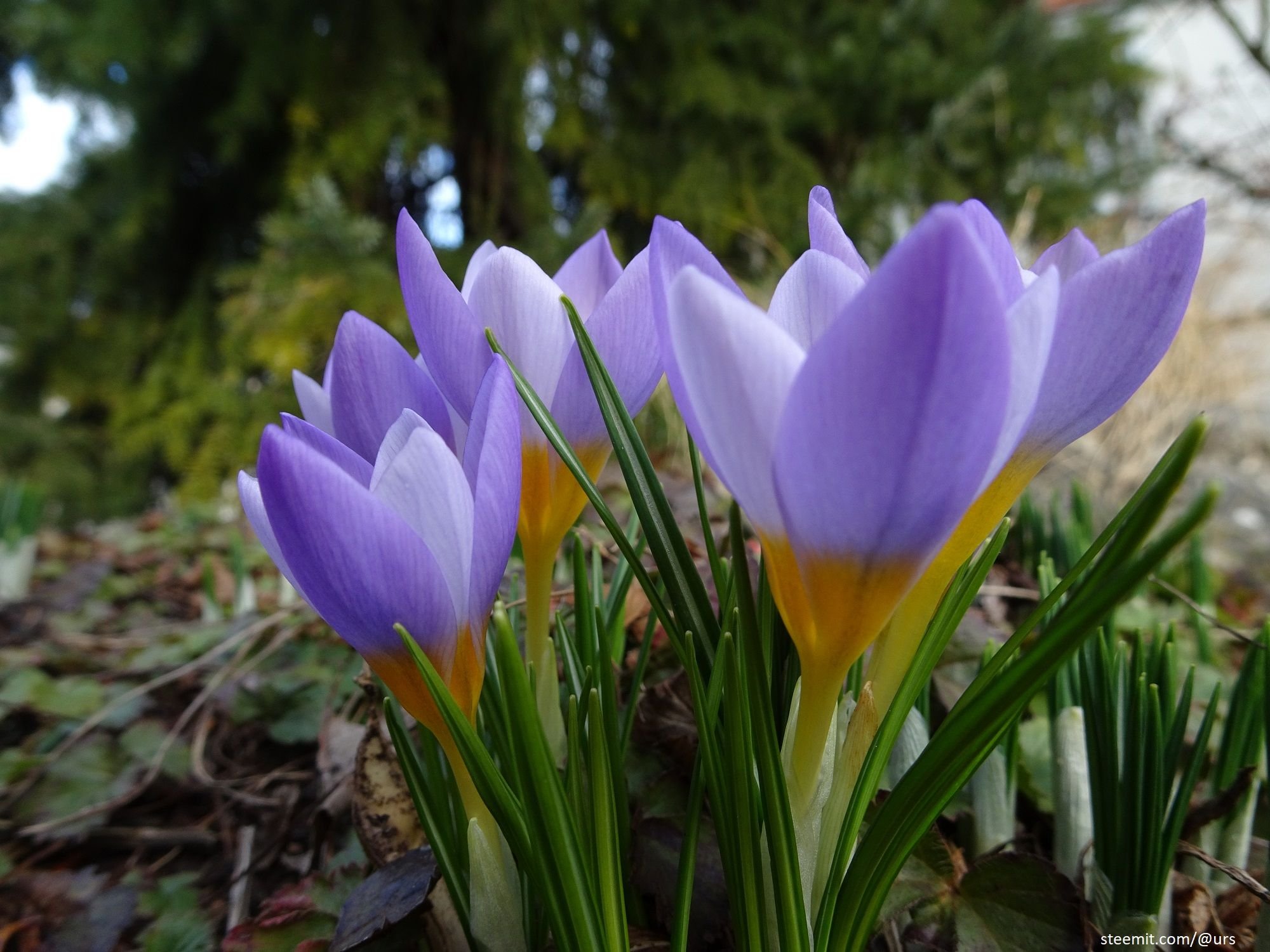 ---
Those two pictures has been taken by myself,@urs
Camera: Sony DSC-HX90V
---
I hope you enjoyed it.Wish you all a nice and relaxing weekend.
---
Thanks for visiting
Liked those 2 pictures? Feel free to comment and upvote and resteem.
Urs

---