A worker cleans the Statue of the Gods in Dharma Bhakti Vihara, Banda Aceh. Arrangement and cleaning Dharma Bhakti Vihara in preparation for Chinese New Year celebration.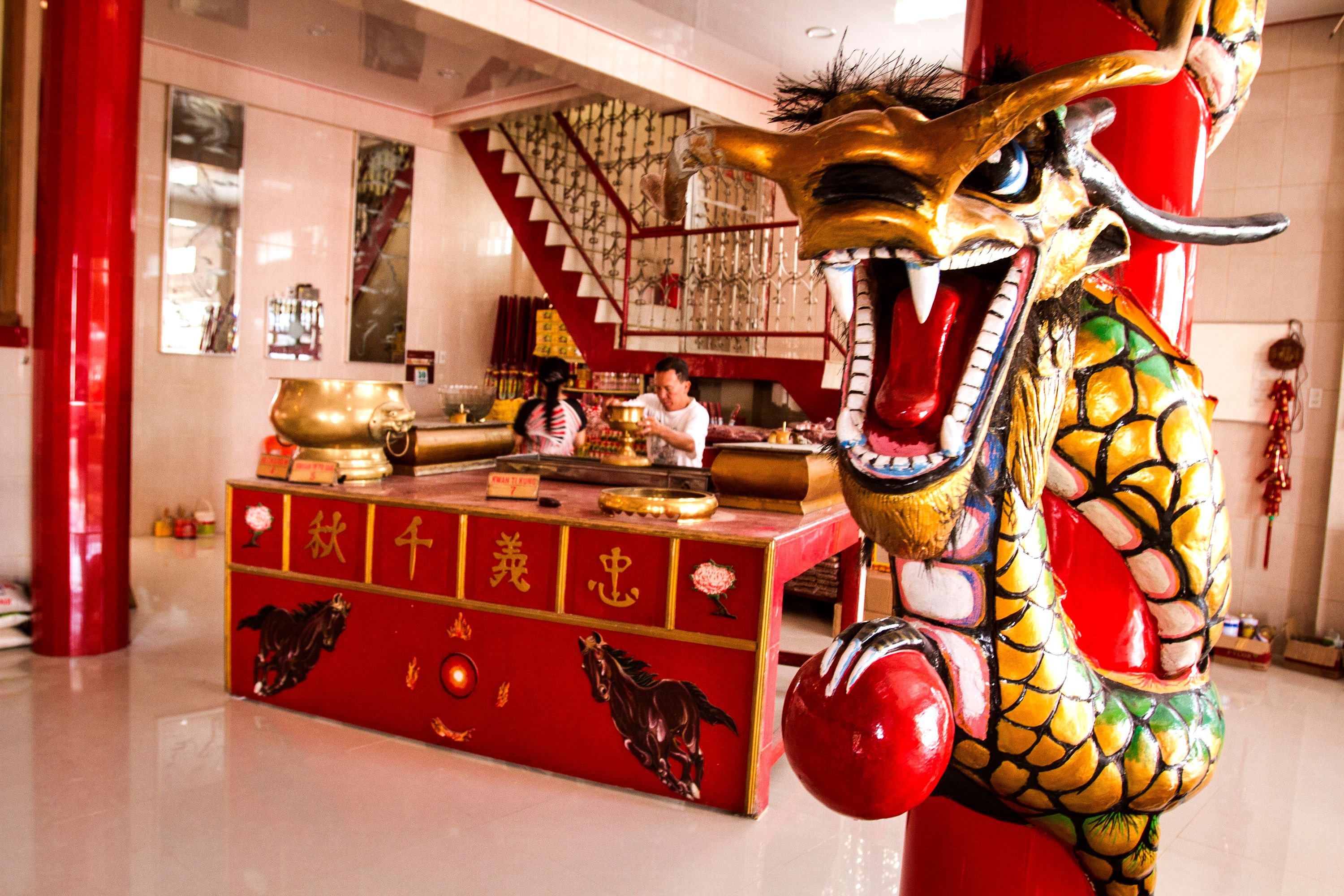 In Aceh, the harmony of religious life has long coexisted peacefully and comfortably as part of the Aceh community.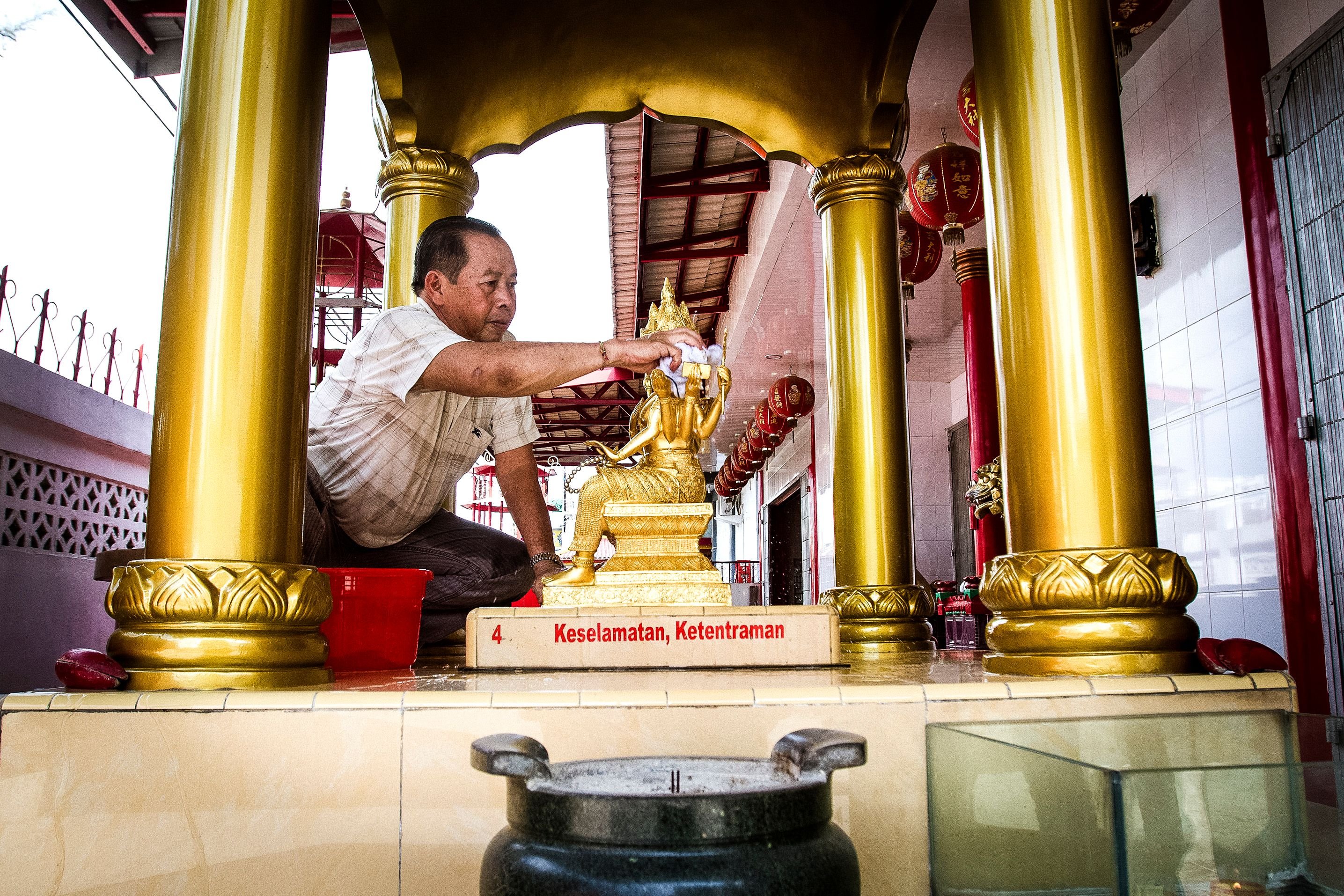 Mutual respect for fellow religions is the spirit of life as evidence in the life of religious people in Aceh.
Category :Colourfulphotography
Camera : Canon EOS 7D
Lens : EF16-35mm f/2.8L USM
Location : Banda Aceh