Earthlings I am Pricasso most wonderful artist and who are you? Since Pricasso has found his new decadent artform Pricasso certainly has a new lease on life, do you agree?
Today with his donkey hair brush skunk juice paint magical fingers and silk canvas Pricasso for you stellar steemians created what he simply knows as 'Blocks'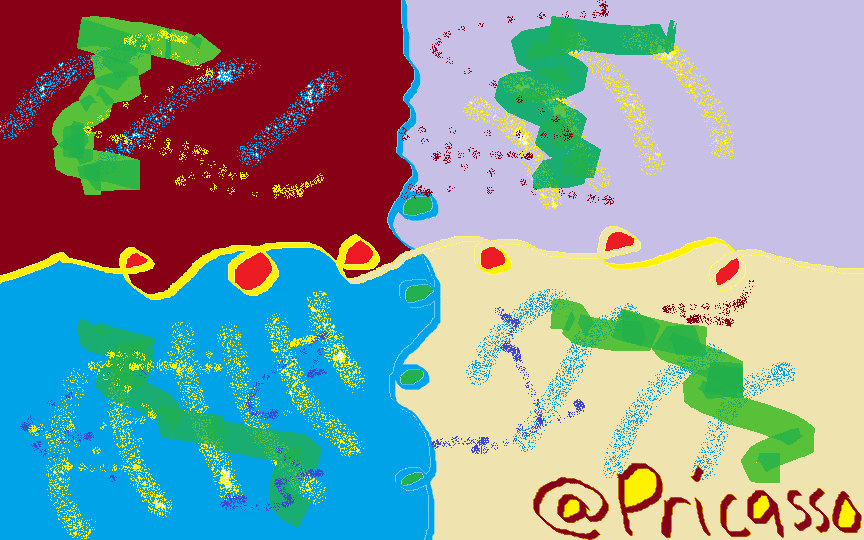 Was that the most amazing decadent eye feast or what?
Be blessed.
Yours Always
Pricasso