As you all have no doubt noticed by now we've restructured and downsized and taken a dump of Geoffry's lawn (fuck that guy anyway for not spelling hiw own name properly). And now we're kinda in the mood to come back and tackle posting somethin akin to what was going before.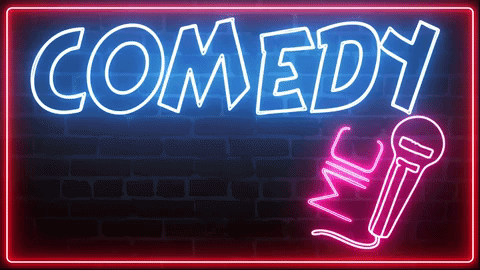 Thank you to @gnarlyanimations for designing our new logo
The new contest will look much the same as the old contest but the prizes will be in future tokens. (just kidding) Relax guys, put the pitch fork down Alana, we know the devil lives in side you.
The prizes for the new contest won't be in steem but in other tokens. To help facilitate the prizes being award, please go an put in an application for an account in Whaleshares. When you do, mention @comedyopenmic and your steem username.
You will be able to post your entries through Steem but due to the unsustainable model we have here, all prizes will be given out on the whaleshares block chain where we have someone who has sponsored the prizes for the forseeable future, thought we can't say what'll happen beyond that.
Please note: By entering the Comedy Open Mic Contest you agree to allow Comedy Open Mic to use the content you post in its promotion. Full credit will be given to the author as well as links to the original post in cases where Comedy Open Mic opt to use your material in promotions.
Good Luck and Happy Steeming!!
Click To Vote @ComedyOpenMic For Witness And Disrupt The Steem Blockchain With Laughter!




Thank you to @matytan for the great banner