We apologize for the late post. It's been hard getting any work done with all the judges sitting around pantless with beer in hand. We thank all the participants for continuing to make us laugh.
We're continuing with the new format. Let us know if you like it.
Firstly, please look at our logo: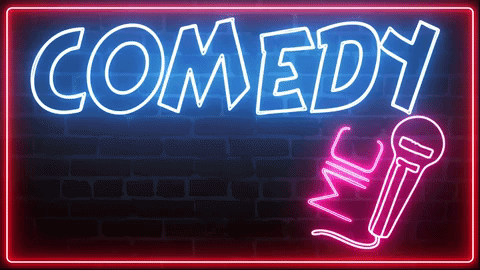 Thank you to @gnarlyanimations for designing our new logo
It is here for two reasons, firstly it's pretty gnarly. Secondly the reason which came first is that it hides who the jester is. As do these words because they will show up on your screen so we're trying not to give it away.
This week had only one nomination for Court Jester so without further ado:
The Comedy Open Mic Comedy Contest Court Jester for Round 38:
---
This is the story of the one and only time I ever went to Cancun.


Not even close to my experience
Pexels


I was 15 years old. This was in the days before the internet was really a "thing" the way it is today. Vacations, flights, and hotel rooms were all booked over the phone. "Travel Agent" was a job. It was difficult to do research on a destination. So I can't really hold my dad accountable for what happened, but to this day he refuses to leave the country.

Somehow or another, my dad stumbled across one of those "last minute vacation deals." He could get a ridiculously good deal for his family of 4 to fly to Cancun, Mexico and stay in an all-inclusive resort. So he went ahead and booked the trip, and a few short days later we were on a plane headed to Mexico.

I did not realize at the time that Cancun was one of the quintessential "spring break" destinations, famous for crazy parties and binge drinking. I am not sure if my parents did either. On the bus ride from the airport to the hotel, our guide opened a cooler full of beer and happily announced that there was no drinking age on his bus and would anyone like a drink at 11 AM? But I'm getting ahead of myself. Back to the airport.

As we stepped off the plane, first time in Mexico for any of us, we headed to clear customs. Now, this was in the pre-9/11 era where you didn't actually need a passport to travel between the USA and Mexico. A birth certificate would suffice. So my mom digs out the four documents and my dad hands them to the customs agent. He leafs through my dads, mine, and my sisters and stops at my moms. Ours were original copies with the raised notary stamp - her's was a photocopy.

"This is no good," he said in largely fluent but heavily accented English.

"What do you mean?" my dad replied.

"This copy. Must be original. She cannot come through with this."

Our hearts sank.

"What do you mean? What is she supposed to do then?" my dad asked.

"She will have to return to the United States. You and you children may enter this country."

"But we're supposed to be on a family vacation."

"I'm sorry, I cannot let her in without an original document."

And so it continued. My mom started to get emotional. My dad held it together pretty well. I think he was probably terrified of disappearing into a foreign prison if he made a scene, but maybe that's just me projecting my own fears now as an adult. Anyway, the customs agent ultimately asked my mom to take us and step away from his desk. My dad continued the conversation for another minute or two. Then he walked back towards us, documents in hand.

"Let's go," my dad said.

"All of us?" my mom asked.

"Yep, we have entry papers for all 4 of us. Let's get out of here," said dad.

My mom wanted to know what was going on, and my dad said he'd explain later. Once we were out of earshot of any government agents, my dad explained what happened.

"After you guys walked away, the agent asked me how much money I had on me. I had broken a $10 that morning for coffee, so I had $8 and some change. I told him that's all I had on me. He slid a newspaper across the desk and told me to put my money in it and slide it back to him. I had no idea what was going on, but I did it, and he just stamped all four papers and told me to have a great visit."

Day 1, bribing a government official.


Everything is cheaper in Mexico, even the bribes
Pexels


When we arrived at the resort, we were disappointed to find that it did not quite look as lavish as the pictures made it seem. It was dingy, with peeling paint and water everywhere. You know how a motel has rooms that open to the outside air, while a hotel has hallways? Well, this place was like the worst of both worlds. You had to walk through hallways to get to your room, but the hallways were open to the air and the elements. It had been raining pretty heavily apparently, because there was water all over the place. When we got to our room, we saw the water had seeped under our door and half of the room was wet. Luckily, it was all tile floor. I got the chance to practice my high school Spanish when I asked the housekeeping staff for more towels.

The next day, we decided to go in the ocean. My sister stayed on the beach and my mom, dad, and I swam out. We went out past where we could touch the bottom. And then we got caught in a nasty riptide. Now, I have never been a good swimmer, and I certainly wasn't strong enough to overcome a riptide. I didn't know the trick to dealing with them, so I struggled against the current desperately trying to make it back to shore. My mom and dad were also struggling, but they were better swimmers and my mom was closer to my dad who was able to help her in to shore. I started to panic as they pulled farther and farther away from me and my strength started fading.

I scanned the beach, looking for help. I saw the lifeguard in his chair.

"Help!" I screamed at the top of my lungs, waving my arms as best as I could while plunging beneath the water.

He noticed me after a second or two and stared straight at me. I think he was deciding for himself if I was being serious or not. When he finally realized that I was indeed about to drown, he jumped down and started to jog over to the water. He quickly swam over to my flailing teenage self and passed me his red float thing. I grabbed on and he dragged me back to shore. As soon as my feet could tough the bottom I stood up and felt more exhausted than I had ever felt in my life up to that point. My entire body was shaking with adrenaline and fear. It was only then that I noticed that I had caught the attention of the hundred or so people around us on that stretch of the beach. Suddenly extremely embarrassed, I went straight back to our room.

Later on at the buffet, I overheard the conversation at another table that some other guests were having.

"Did you see that boy that had to be rescued today?!" the woman said, not realizing I was standing 10 feet away from her.

Day 2, nearly down in the Gulf of Mexico.


At least there was a lifeguard on duty
Pexels


The next day I was still feeling down, and none of us had really had any fun up until that point. I had noticed that at the buffet, right next to the soda machine, there was a tap for beer. Self-serve! I figured the time was ripe to ask my parents if I could have my first beer. I suppose they were feeling sorry for me at that point, because to my shock they said yes! I poured myself a cup. It was stale Dos Equis. I took two sips and dumped it out. It was terrible.

Day 3, drink my first beer and hate it


I have never had a beer that bad since
Pexels


Our last full day at the resort, we decided we were going to have some fun, dangit. I had always wanted to go scuba diving, and even though it was expensive, my parents really wanted to salvage some semblance of value from the trip so once again to my amazement my dad agreed to take me. My mom took my sister to the mall to go shopping and my dad and I took a cab to the scuba place. First step: get trained on how to use the gear. My dad and I got in the pool at the scuba center with the instructor and got acclimated with the regulator how to breathe. Then we sank to the bottom of the pool to practice.

As we plunged past 6 feet or so, the pressure in my ears started to build up. By the top we bottomed out at 12 or so, the pain was so intense I had to go back up. The instructor tried to have me pinch my nose and equalize the pressure, but I couldn't get it to work. I was trying so hard that I was terrified of blowing out an eardrum. I made up my mind to just deal with the pain. I was going to have at least something cool to talk about from this trip, dangit. We got signed off that we knew what we were doing and we went to the dock to board the boat.

"Sorry guys, didn't they tell you? We're not heading out today, too stormy. The seas are too choppy."

My dad was able to get back most of the money he paid for the day. The opportunistic instructor still felt like he deserved to get paid.

"Hey if you come back tomorrow I'll remember you and you won't have to do this part again!" he offered.

"Our flight leaves tomorrow, but thank you anyway," my dad answered.

Day 4, go scuba diving in a pool



At least you can't drown in a pool with scuba gear on
Pexels


And that was it. Those are all the memories I have of the trip after 20ish years have gone by. It's hands down the worst vacation I've ever taken, and it's turned me off from both Cancun and Mexico overall. Unlike my dad, I'm still willing to leave the country (Jamaica was amazing), but to return to Mexico will take some persuading. And it won't be with the bargain price on a last-minute all-inclusive deal.

Thanks to @ireenchew and @zord189 for putting this together, and sorry that the story only loosely revolves around the hotel itself. For anyone wondering, the place was called the Yalmakan.

This was also my entry for Round 38 of the Comedy Open Mic contest. I nominate @muscara and @hyperbole since you're my last Cryptos Against Humanity winners.





Join us @steemitbloggers
Animation By @zord189, Dividers By @jaynie
---
The remaining prizes will be announced in the comment under this post. Please laugh generously.
Come say "Hi" to the judges or get tips on improving or just chat with other contestants. We have opened up a ComedyOpenMic discord channel, Click Here. Don't be shy, come say "hi".
Round 39 is now under way so remember to put in your entries, upvote our contestants and share the laughs all over steemit and beyond!!
Over 38 weeks we have managed to give away >3000 SBD and 338 Steem (current value of >$3,150USD, at time of posting). So don't forget to keep upvoting @comedyopenmic when you see it. The more upvotes we get, the more we will give away.
@ComedyOpenMic is the Proud Sponsor of @ProjectGiving



@ProjectGiving uses the power of the Steem Blockchain to raise exposure and funds for small scale non-profit initiatives around the world. Click on the banner to learn more about this week's fundraiser for: Yokaenso, a Tanzanian non-profit which seeks to create an ecologically sustainable community.
Click To Vote @ComedyOpenMic For Witness And Disrupt The Steem Blockchain With Laughter!


Thank you to @matytan for the great banner