We're continuing with the new format. Let us know if you like it.
Firstly, please look at our logo: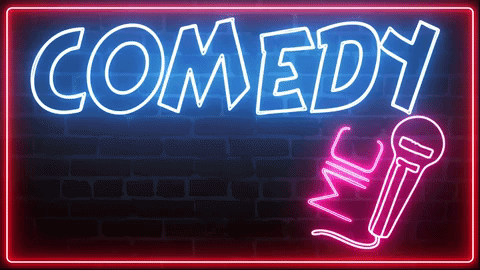 Thank you to @gnarlyanimations for designing our new logo
It is here for two reasons, firstly it's pretty gnarly. Secondly the reason which came first is that it hides who the jester is. As do these words because they will show up on your screen so we're trying not to give it away.
This week's nominations for Court Jester are:
The Comedy Open Mic Comedy Contest Court Jester for Round 39:
---


Source

---

Everyone's drank too much, at least once, we've all done something stupid under the influence of alcohol. There's no reason to deny it, alcohol makes you stupid.

It starts like this, you go to a party, reunion or bar, they offer you a beer and you accept it with a smile, you taste it and you find it refreshing, a little bitter, a little strong but strangely comforting. Then you accept a second one, first one was good but this one is even better. You know that you should stop drinking, or at least drink slowly, enjoy the beers, the freshness, the light touch that allows you to function quite well and relaxes a little your frustrations and traumas, but then, you accept the third and poor you.

Because the third beer is the dangerous one, the third is the one that condemns you. With the first, you feel at ease, you relax, you enter in confidence, but the third, the third, is malignant. The third makes you feel invincible. There you are calm, at peace with yourself, ready to enjoy yourself in company and then everything goes to hell because you drink the third one.

You give it a sip that tastes like glory, suddenly you sit at Odin's table in the middle of Valhalla and everything around you becomes happiness. You see your companions as Viking warriors singing after a won battle, the women become beautiful Valkyries and you have no other choice but to join the revelry, singing, shouting, hitting the table to the rhythm of the music, some even dance.

And then the third whisper from your stomach to your ear:

-Hey, does it feel good, right, that warmth in your body, that freedom to say whatever comes to mind, that easy laugh, you know? You should thank me, but no problem, don't worry, I'm at your service. Why don't you take another one? If you feel so good, imagine after taking another cold one... Won't you take another one?

You already feel the effect of the previous three, you are very comfortable, you feel how alcohol flows through your veins radiating a pleasant warmth, you notice how your tongue has loosened a little. But doubts. You have gone through bad experiences, you have known the bitter face of alcohol, you have vomited in marriages, you have fallen into gardeners, you have struggled for hours not to sleep on a puddle of your own vomit. You resist.

-Hey, what's the matter with you? Are you going to sit there all night with an empty glass looking at the rest? You'll get bored. Take another one, we're lonely in here. By the way, look at the one in the corner, don't you think she' s sexy?

You' re looking at her, it's not that you hadn't seen her before, it's that she just didn't catch your attention, but now you find her strangely attractive there in her corner, sitting with a beer in her hand, looking at her phone. She's chubby but it doesn't matter, you know that sometimes you get too demanding and you hear in your mind as Freddy sings something like this to the fat bottomed girls:

Hey I was just a skinny lad
Never knew no good from bad
But I knew life before I left my nursery, huh
Left alone with big fat Fanny
She was such a naughty nanny
Heap big woman, you made a bad boy out of me
Hey hey!

The great Freddy would know something. You tell yourself, or rather, alcohol. You contemplate her, you notice her delicate skin, her voluptuous breasts barely contained by the clothes. You burn with the desire to approach it but you don't decide.



Source

---

-Why don't you take another one? By the way, did you notice how she looks at you? Make up your mind, be a man! Come on, get up, go to the bar, ask for two. Ask for two, one for you and one for her, look at her, she's alone and bored, say hello, introduce yourself, give her company.

You know it's a trap, you know that alcohol conspires against you. You know that if you listen, everything will end badly. You resist for a while using all your willpower, but thirty seconds later, you open the fourth.

And the pandemonium begins. You approach the chubby, give her a beer, introduce yourself, start talking about anything, you try to make her laugh, soon the conversation becomes more relaxed, the fourth goes by without realizing it, she also drank hers, so you get up and look for two more.

You go straight to the bar but halfway the bladder sends you an urgent message and you deviate to the bathroom. You leave the bathroom, look for the beers and come back, the tequila joins the Fiesta. You apologize for the delay and continue the conversation. You notice how her eyes glow when you talk to her. You get closer, you notice the beauty of her ears. You feel the fragrance of her hair.

Another trip to the bathroom, hell, that's the bad thing about beer. A beer, a visit to the bathroom. You come back, the conversation continues, you talk about philosophy, religion, love, couples. She seems receptive, you divert the conversation to her life, you ask if she has a boyfriend, she answers no, the beers scream in your ear:

-It's yours, take advantage, but first, go pee!

You get up again, now the road is strewn with invisible obstacles that you avoid with your zigzagging step. In the bathroom, you no longer worry about washing your hands. You look in the mirror, you see the alcohol looking back at you and you hear its voice telling you:

-Don't worry, you're just a little dizzy.

You wash your face, go back to your seat with two more. And two more, and two more. You lose count, the hours pass and she leaves. In an instant of lucidity you understand, you are drunk. The room rotates, the now empty sofa has never seemed more comfortable, you tell yourself:

-I'll close my eyes for just a minute. To rest your eyes.

You feel a little push. You open your eyes, you don't know where you are. The head turns, the stomach screams. You try to get up but you can't. Someone holds you, you drag your feet to the bathroom, you stumble, you fall, you get up or at least that's what you try. You get to the bathroom, you run and expel the damn beers from your stomach. You sweat cold and you feel like you're dying. In the end, you recover enough to call a taxi and get home. You come in, after a thousand attempts to fit the key in the lock.

You run to the bathroom where you expel the rest of the contents of your poor stomach. You undress, fighting against the pants and shoes, you give up and you throw yourself to the bed half dressed.

When you wake up with the sun in your eyes, the pain in your head explodes, your mouth is pasty and your stomach, scrambled. Blows resound around you, you run to the bathroom trying to vomit the stomach itself. You go back to bed, get naked and the phone falls to the floor, you get a call.

It's the chubby one from last night, you have blurred images of her, you regret what you did, you remember why you didn't talk to her when you arrived. You answer the call, her voice rumbles in your ear, she says:

-Good morning, stud, open up, I'm outside.

That day, after a few hours in her company, tortured by the hangover and her squeaky voice I finally understood why Freddy Mercury became gay. That day I swore not to drink again.



Source

---

This time I want to nominate @ailindigo and @kennyvaldez


---

Posted from my blog with SteemPress : http://jcalero.vornix.blog/2018/11/20/the-day-i-quit-drinking-comedy-open-mic-round-39/

---


Esta obra está bajo una licencia de Creative Commons Reconocimiento-NoComercial-SinObraDerivada 4.0 Internacional

---

The remaining prizes will be announced in the comment under this post. Please laugh generously.

Come say "Hi" to the judges or get tips on improving or just chat with other contestants. We have opened up a ComedyOpenMic discord channel, Click Here. Don't be shy, come say "hi".

Round 40 is now under way so remember to put in your entries, upvote our contestants and share the laughs all over steemit and beyond!!

Over 39 weeks we have managed to give away >3000 SBD and 338 Steem (current value of >$3,150USD, at time of posting). So don't forget to keep upvoting @comedyopenmic when you see it. The more upvotes we get, the more we will give away.

@ComedyOpenMic is the Proud Sponsor of @ProjectGiving

@ProjectGiving uses the power of the Steem Blockchain to raise exposure and funds for small scale non-profit initiatives around the world. Click on the banner to learn more about this week's fundraiser for: Yokaenso, a Tanzanian non-profit which seeks to create an ecologically sustainable community.

Click To Vote @ComedyOpenMic For Witness And Disrupt The Steem Blockchain With Laughter!


Thank you to @matytan for the great banner