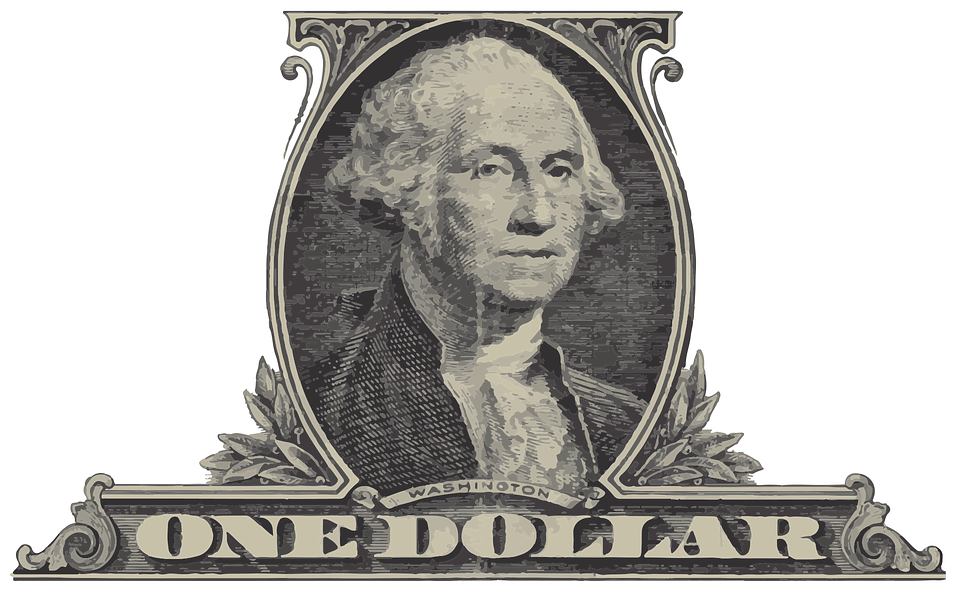 There was a book that George Washington read and actually memorized that talked about the kind of decorum you should carry yourself in any public situation. The name of the book was "Rules of Civility & Decent Behavior in Company and Conversation." It served him well, he did go as far as memorizing the entire book, and living virtually to all of its ideals. Not that it has any difference in this post other than quite often strippers may be the top circulation method of one dollar bills, that have a picture of him on the front. If you view this post in that level of esteem you have some real issues going on that not even the ghost of George Washington can take on, and he fought off the mightiest world superpower the world has ever known at the time.


Disclosure notice:
I am not a professional strip club critic, so I hope this post does not offend professional strip club critics, if there were such a thing. With millennials ruining everything else, soon there may be such a designation, so take my advice as for what is free, which doesn't happen in these clubs mentioned--everything has a price.



Also I have not, and never will attend a male strip club, that is a joint where men get naked. Not that's there's anything wrong with that to quote Jerry Seinfeld a while back it's just not that is not what I am and nobody likes being labelled what you are not. If I started talking talking to you like you were Napoleon Bonaparte that would likely first confuse the hell out of you, then eventually enrage you, because you are not him. Sorry ladies, no comments here due to complete lack of experience of the goings on at the sausage grindhouse.


Section I: Getting to know your club...
In attending one of these clubs you are taking some things for granted. One, that you are in a safe environment and that you will not be harmed in any way during this visit (at least outside of a consentual context). Although sorry to ruin it for you, but you are in an amusement area of fellow 'jacked up' other guys that are looking for and at the same thing you are. I do not know the numbers on this but I assume the odds of you getting beaten, shot at, shanked, attacked with a prosthetic limb (or your own detached limb), attacked by an animal of any species on the planet (live or even extinct), bitten (or gummed roughly in some cases), and countless other unforeseen events are likely at their highest of any time in the rest of your life when attending this strip club. The other assumption is that you are in a state of mind to be operating in public, which of course for 99.99% of goers that is an outright lie. So get to know the lay of the land, and quickly come up with your "Shit's going down emergency plan" shortly after your entry if you can avoid the distractions around you, which you can't so just scratch that actually you are totally boned in an emergency.


Section II: Getting to know your Stripper...
There are a lot of reasons women become strippers, as there has been countless cross section examinations over the millennia but then it usually comes back to "Need the scratch so my family can eat--what the fuck do you care?! (see also: douche bag significant other who is okay with her joining the ranks of stripperdom, messed up father or father figure). (Odds are also highly likely there is a male or female partner that they help enable and/or enables the stripper to do/and or deal non prescription drugs). To make a long story short they are very professional, otherwise they would be seeing in you the horrid pile of waste their image of men are, and they would rather slit your throat and carry you out back of the club (more on that later) than get anywhere near you. The addition of chemical agents creating an intoxication effect among the customer and the professional is what helps 'socially lubricate' this awkward exchange of supply and demand. Just make sure your "Unseen hand (referenced by Adam Smith in Wealth of Nations)" doesn't get into the red area. IF so, then refer to above 'when shit goes down plan.' Oh wait, you don't have a plan, you are at best kicked out and 'that guy' in the group you are with and among a club full of strangers that are distracted by this for a millisecond. At worst you are about to get prepped out back of the strip club for the "Have you seen this man missing flyer" your family puts out. It will likely be a picture of you doing something nice by a family member, so make sure you always keep this picture frequently updated, it helps the 72 hour search party. Again, do not go out back, no matter what she promises you, no matter how legit it seems. You are far more likelier to find a sober group of people at the strip club than have anything good come out of a back door exchange at the club. What do you think her douche bag boyfriends does all day? He waits for idiots like you to go out back of the club.


Section III: Types of strip club attendees...
There are many but I can try to boil it down to shorter classifications. First, there is the "Anything Goes" guy, who thinks he is going to get laid at the strip club. We all know how that works out for him, it doesn't. Next there is "Too intoxicated to function guy." This guy shows up, drinks half a beer, spills it everywhere, pukes in the bathroom, maybe shits on the wall somehow, and throws toilet paper all over the place keeping the code of bathroom sanitation in the strip club at it's expected level. This guy passes out or forgets what species he is usually gets you and then gets you kicked out. "Asshole party-ender guy" is well titled, he will get you kicked out it's just a matter of time. Can also evolve into "Fight or fuck something guy," which you often see at dump bars as well. Lastly I will describe "Bottom Line Guy." He has his eyes on the prize, he is the ideal (by the way not always a he, [wink]). He is focused and hopes to make an exchange of money with any professional in the club that has a different anatomy than his and he wishes to see or participate up to the agreed upon limit. You have these, I have this (money being the case--unless he turns volatile and morphs quickly into one of the above classifications then all bets are off). There are more, but that is a brief rundown for brevity sake. But cryptkeeper17, I thought this was complete and unabridged? Shut up, you are a shit bag who is listening to the ravings of a shit bag that spent enough time in strip clubs to write this lengthy of a post on them. If there are more additions feel free to add them to the comment section, which I am planning on you turning the comment section into a proverbial strip club bathroom.


Section IV: The Virtue of the Exchange...
I hope I do not sound condescending to the stripper profession at all. That was not the intention. The stripper actually posses quite highly tuned instincts in her habitat. They have an innate ability to avoid the IRS, or any authority really of any kind. It's usually their douche bag male companion that screws them over when it comes to centralized sanctioned entanglements. They also are adept at finding the sucker of the group that will unload the highest volume of pay for the least work on their part in any group. This happens in milliseconds. We men are an easily manipulated group, especially when the unclad body of the fairer sex is parading around while we are also totally inebriated. It is a triple 7 jackpot every instance as far as the professional stripper is concerned in separating you from your hard earned money. Also some of the most savvy financial people on the planet are strippers. They know how to game every federal system there is know in existence. Where there is money to be had efficiently, strippers are all over it. Other jobs are also created, lets not forget the stripper who for whatever is not able to perform but can work at the front door, there is the angry bouncer (often douche bag significant other and/or often fight or fuck something guy), strip club announcer guy (probably stripper significant other--most likely big time underachiever major fuck bag drug dealer), and you cannot forgot our under appreciated, often abused ride service industry entrepreneurs helping us get our friend "asshole party ender guy" 'the fuck out,' like the front door lady tells you, who is not able to strip due to some inexplicable reason that night (Pending medical results? Your guess is as good as mine).



Picture



lynncoyle1 post-highly recommended. @beeyou wrote a post about watermelon nipples, @davemccoy about tight asses, @abh12345 about hot balls, and @profanereviews about dicks. @doomsdaychassis (all of his posts are funny) and I tag @steembirds @dan-atstarlite @jaybird @markymark @fulltimegeek