Oh... Don´t be so jackass
Source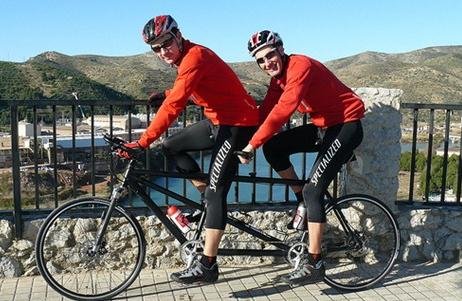 Two guys were boasting with their friends telling them how they won the 5th place of a major competition for double bikes (double seat) by the mountain.
The one who was in the front seat, and with more experience, relates: The competition was risky when we started down the mountain, but we were in first place.
The one who was in the back seat, and with less experience says: I was a little nervous, but I also encouraged my partner.
The one who was in the front seat continues: When we started to climb and approaching the goal, I do not know why, but I felt I was more tired. Even so, I pedaled with all my strength; and in the end, we arrived in 5th place.
The one in the back seat adds: That's right, we won, even I had the handbrake on.
Invitation: