Comedy School Now Open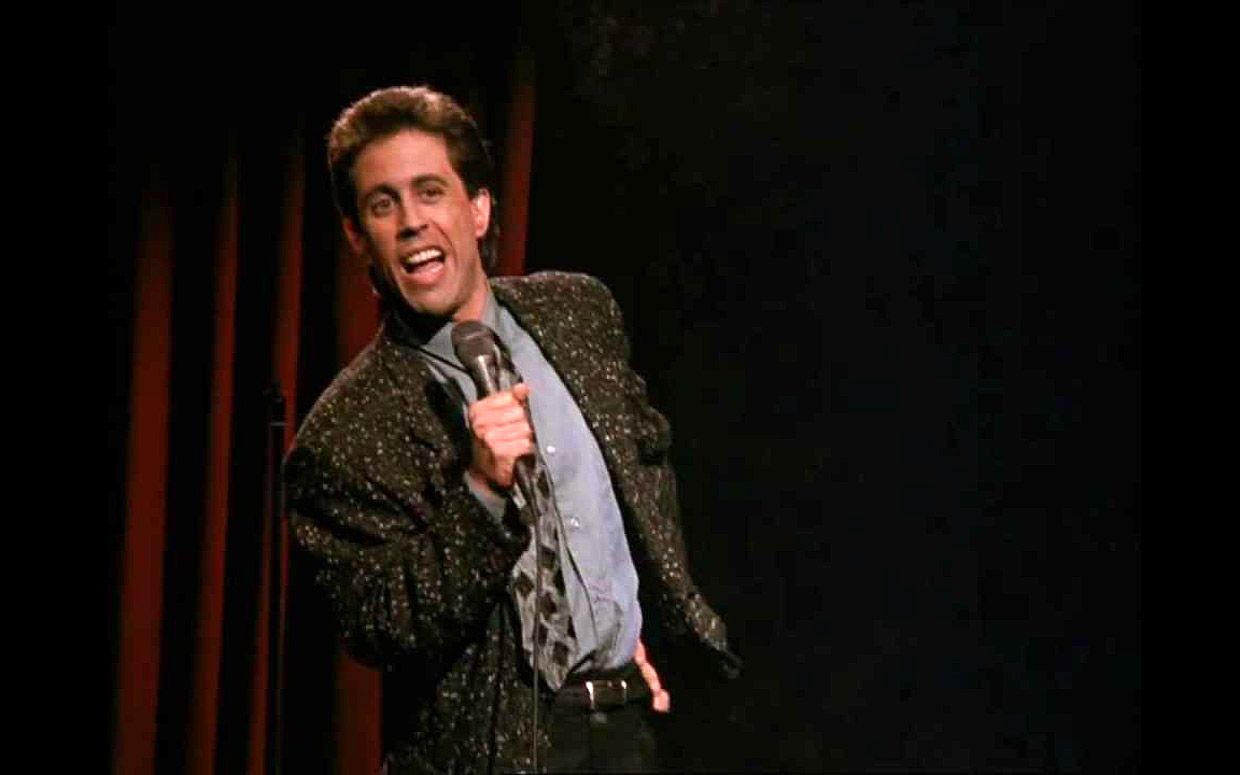 Can comedy be taught?
Now usually people like to say "No" and that you're either funny or not. However, from my experience, a sense of comedy can be acquired by anyone who is willing to learn it. Sure, there are those who are the Beethovens of comedy, having the talent and ability early on, but remember; even Beethoven was taught and had to put in hard work to acquire that skill from his father. And while at COM we have a strict non-physical abuse policy, we still feel that comedy can be learned by anyone.
Very few people, if any, knew they were meant to be comedians since childhood. In fact, besides Billy Crystal I can't think of anyone. This goes to show that comedy, much like everything, has its own right of passage. There are things to be learned, skills to be acquired and a path to follow to become a good comedian.
Here at COM we've started a brand new @ComedySchool, a series aimed at aspiring comedians looking to make it into the profession as well as those looking to acquire further skills in improving their comedy. In this series, we will be learning the basics, how to start writing a joke, tricks to help you improve your comedy as well as define what kind of comedian you are, among many other things that will carry on this channel on steemit for years to come (Or the next 2 weeks to be realistic).
Learning comedy is a struggle for every starting comedian.Even those who have already reached a relatively successful place might still struggle with their comedy. Today we learn how to write comedy, be it a one liner, short jokes or even long ones.
Every joke has two factors A) Set up: Establishing what the subject is, who is involved, what you're talking about is the foundation of a joke. The set up is the path you take to reach the B) Punchline: Is the finale. It's both where the joke reaches its prime as well as the ending of the joke. No joke can be made without having these two things, as they are dependent on each other to make a full joke.
First of all, let's start with the setup: Describing the scene to your audience is an intriguing part in the process of making your audience understand what you're even talking about. A joke can be described as a train ride for the audience. If you fail to build the tracks, the train isn't going anywhere. A set up comes mainly in two forms;
1- Short description: Whether it's state of mind, I.E Drunk, tired, excited, irritated etc.. or physical appearance, I.E Fat, skinny, handsome, ugly etc.. or just talking about certain places or groups. You cut down to the point right away with sentences that would draw your audience in
Examples:
A) I was so drunk last night
B) I am so fat and unhealthy
C) I took a trip to China the other day with my chinese friend
D) So, this morning I had a group of Jehovah's witnesses at my house.
2- Question form: As mentioned before, the set up has to draw people in. You need the audience attention and a question is a form of set up that would get them interested instantly.
A Sienfieldian Example would be:
"What's the deal with dry cleaning?"
You see, the purpose of a set up is to establish the subject. It brings the audience to the same place, sets up expectations, and build up the premise which prepares the audience for the punchline.
The punchline is where the joke ends, hopefully with laughter. Since the reason the set up is so important is to build expectations, then the punchline has to have a twist. A punchline has the job of crushing those with a twist that while remaining in the context of set up it comes off with a different result than expected, also a punchline has to be exaggerated to a certain extent.
The follow ups are examples of punchlines to the preceding set up.
A) I was so drunk last night, I woke up this morning to ice cream in the toilet seat and pee in the fridge
B) I'm so fat and unhealthy, I lose 3 calories just thinking about working out
C) I took a trip to China the other day with my chinese friend, there I saw all 37 thousand of his twins
D) So, this morning I had a group of Jehovah's witnesses at my house. And after A long conversation, I convinced them to join #comedyopenmic contest.
And
E) What's the deal with dry cleaning? I don't know.
Which is an example of how sometimes a set up can lead to a disappointing punchline, so be careful with that.
That's the lesson for today, upvote, resteem and share your opinions in the comment section below regarding what else you'd like to learn.
Next Lesson: How to write a joke
Join our discord channel Where I'll be available if you have anything to ask.