It was an amazing first date. We had lunch.
We played some games. Things started to heat up and I scored!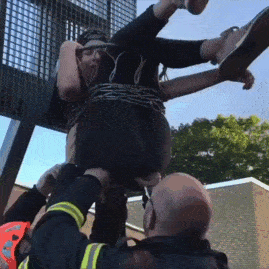 Src
3 pointer no less.
---
Initially when she called out for help I was a little deflated
And when the firemen showed up ... Well I've never seen a girl get so wet so fast...
Joke's on her though
I always enjoy a good gang bang.
I nominated @mrssteemnsfw and @damira to join #comedyopenmic.