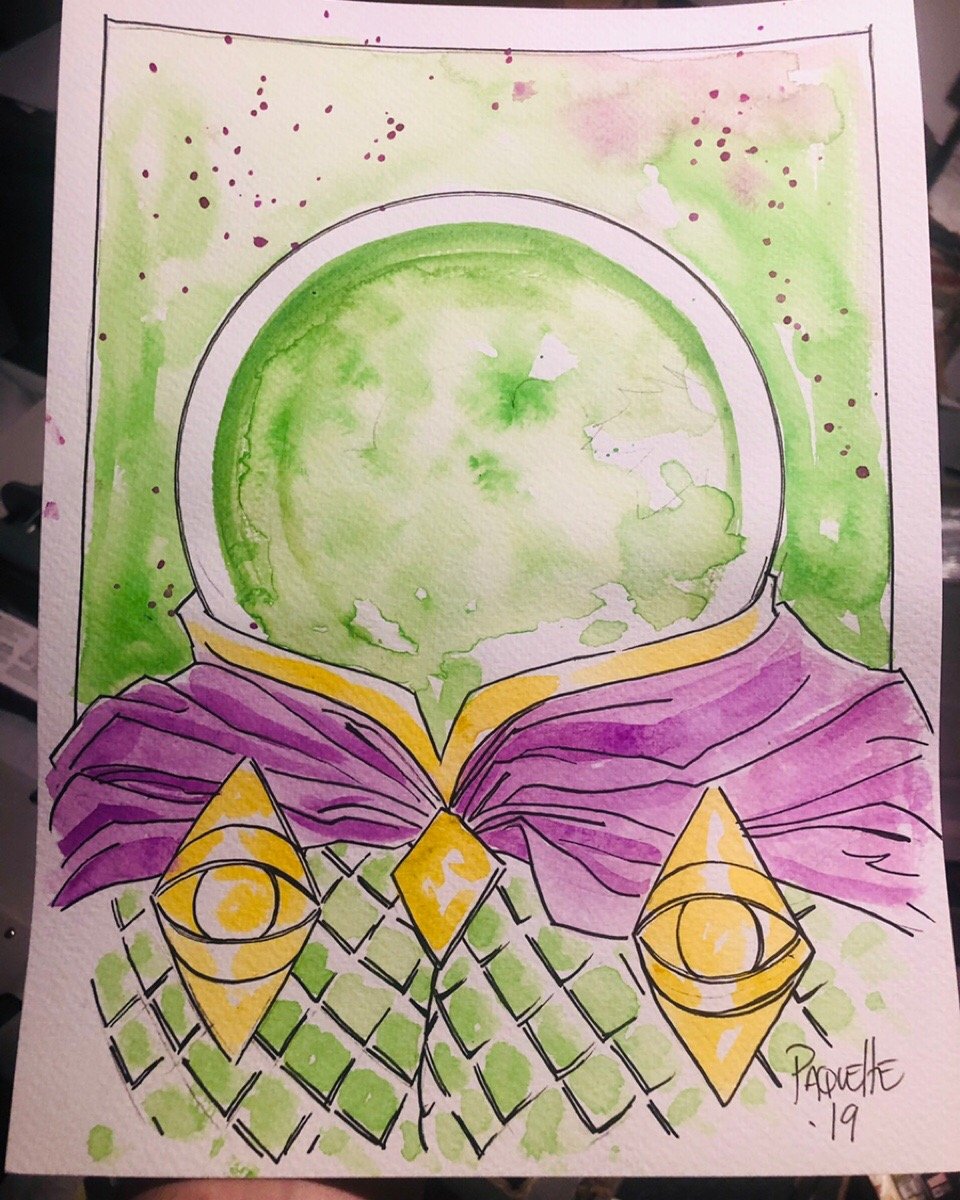 ---
This past weekend at the East Coast Comic Con, I was fortunate enough to snag a commission from an artist that I really like. Yanick Paquette is super talented and known for working on Swamp Thing, Wonder Woman, and plenty of other titles.
Since I was stuck manning my booth, I had my good buddy @falcore pop over to Yanick to inquire about conjuring me up a sweet Mysterio. He was more than happy to assist in that quest and was excited as it was his first time doing Mysterio. The price for this puppy was $100 smackers which I was happy to pay.
I did sneak away on Sunday just to introduce myself and thank him. He was working on a piece when I got there and watching him do his watercolors is really a sight to see. I love it and it will look great framed (eventually) with the rest of my art.
He made a joke that he got to use his new tool that he bought for like $2 bucks to create the dome. He was a super nice guy and I look forward to chatting with him again at the next con!
Thanks again Mike for hooking it up. Thanks to Yanick for not only this piece but for the bonus piece for my Steem Comic Art Initiative that I'll announce in the coming weeks. I'm juggling like 10 stupid initiatives that all culminate with bringing the nerd crowd on to the platform. This one I'm really pumped about!
Thx for checking it out folks!
Blewitt
---