It's hard to believe it's been a month already since I returned home from previewing the first issue of "I Thought It Would Be Zombies..." at the Baltimore Comic-Con.
As I continue to catch my breath and forge ahead on a couple fronts I wanted to take a long overdue moment to update everyone on what I've been up to and... what's next!
Admittedly, the first week after the convention was mainly filled with sleep, video games, and relaxation that I hadn't had in quite a while. But since then I've been slowly getting back to "the grind." Baltimore was not an ending by any means... it was barely just a beginning! Lots more lies ahead!
Recently I have been consumed with a few tasks.
First. I've begun fairly extensive revisions on the first issue. Not wanting to head to Baltimore empty handed, I printed up 100 copies of what I lovingly called the "Baltimore Comic Con Preview Edition." I knew there were weak areas that I wanted to continue to refine given a bit more time, and I'm happy that I had this experience of getting some printed copies in my hands. It pointed out some flaws in my layouts and overall page designs that I'll be rectifying before a full print run. I'm even adding several more pages of story to fill out some scenes and ease transitions, and adding some fun pages of advertising that I'd always intended to include.
Second. I've been working to prepare a basic online storefront. More than just the site setup though, I'm working to learn all I can about properly shipping out my comics and products, and working at building a bit of an inventory of fresh sketch cards, sketch covers, etc. as well as digging into my old archives and past endeavors to find some other items to list. Look for the Spotty Production Shop to launch in the near future!
Third, I've just been doing some drawing for fun. It's something I hadn't been able to indulge in with the deadline rush of Baltimore upon me. I'm plugging away at a great image of Julie that I don't have an exact plan for but I'm sure will be destined for a pinup in the back of an issue, a variant cover, or convention print.
---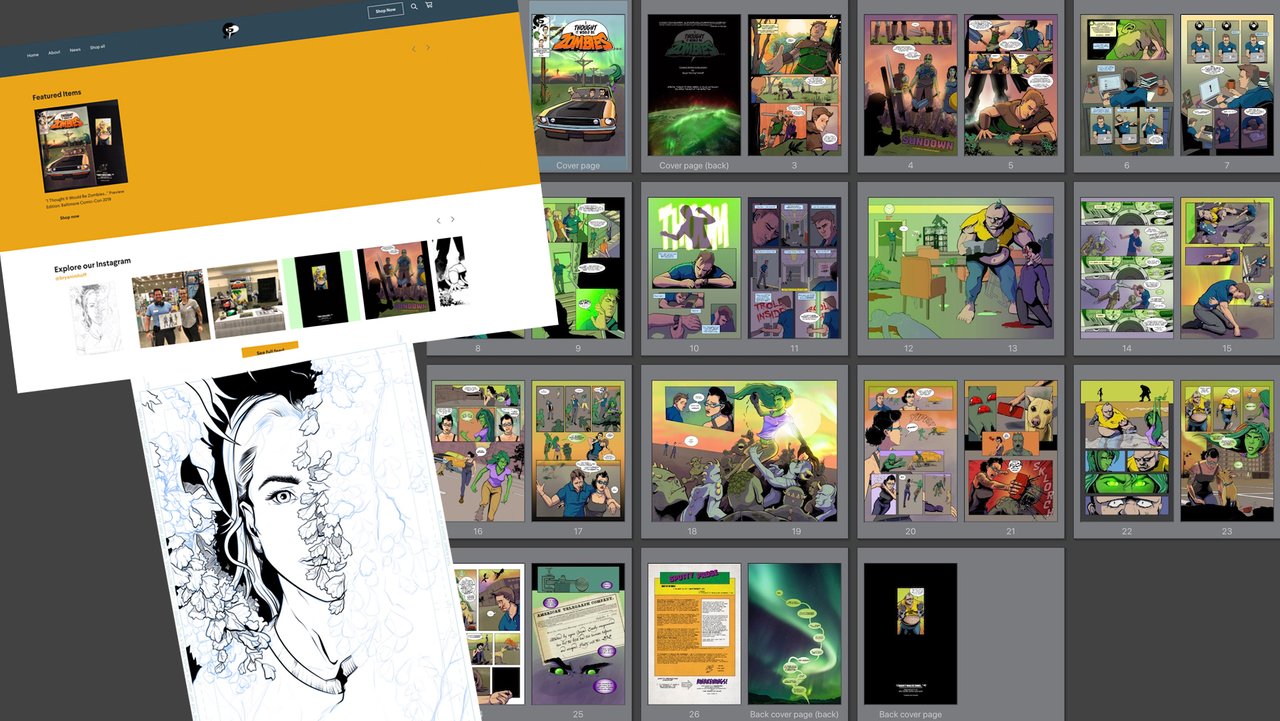 ---
Fundraising Continues!
Due to the nature of short run print-on-demand services, I've basically been selling these first 100 copies of "I Thought It Would Be Zombies..." at a slight loss. Currently it's not a profitable business... everything is just a marketing expense!
The support of the Steem and Fundition community has been exceptional and the Fundition campaign continues to run, working toward the goal of a full print run of the revised, "final cut" of "I Thought It Would Be Zombies..." #1", now estimated for spring of 2020!
We currently sit at 7.27% funded, which is on a rather lofty goal, and admittedly I don't post that many updates! I will redouble my efforts in the months to come.
---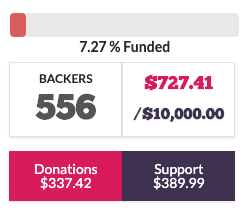 ---
It's my intention to launch a concurrent KickStarter campaign in January. Such strategies have worked very well for other projects such as Ithaqa and Splinterlands. Look for more announcements about that campaign in the future!
The Fundition Campaign rewards board hasn't changed too much since I last published it, but as I reviewed the numbers it's clear that quite a number of folks are moving toward higher tiers or looking to break into the first rewards tier with nothing more than their sustained voting support. I think that's the true magic of the Fundition system.
To date 15 people have earned digital and printed copies of "I Thought It Would Be Zombies..." #1.
---
| Reward Tier | Reward | Current Supporters |
| --- | --- | --- |
| A-Class Flare ($3) | digital edition | @nateaquila, @thebored1, @dreemsteem, @katharsisdrill, Elina_G. |
| B-Class Flare ($10) | digital & printed editions | @drwatson, @jrej, @la-fumettista |
| C-Class Flare ($25) | digital & printed editions; printed special thanks | David E., Brad S. (@brickmanbrad), @cryplectibles, @lextenebris, @blewitt, @kommienezuspadt |
| M-Class Flare ($75) | digital & printed editions; printed special thanks; original art hand drawn sketch cover variant | @preparedwombat |
---
Since my funding and production didn't quite hit the mark in time for the originally intended full launch at the Baltimore Comic-Con, the preview edition became an interesting little artifact of the process! I want to reward my earliest and most ardent supporters more than anyone else. So I've set aside 10 copies of that limited Preview edition, earmarked for the 10 supporters who have already achieved the printed edition rewards tiers. That would be @drwatson, @jrej, @la-fumettista, David_E., @brickmanbrad, @cryplectibles, @lextenebris, @blewitt, @kommienezuspadt, and @preparedwombat. You'll all be receiving this extra little bonus in addition to the normal copies and any other rewards you accrue at the end of the Fundition and KickStarter campaigns. I plan on fulfilling everything at once as a package in the interest of cost savings, but if anyone absolutely has to have theirs right away, let me know! I'd just ask that you pay that extra shipping cost.
So that's where I'm at!
I'm alive! Work continues! Rewards are not forgotten! I cherish you all!
Questions? Comments? Just wanna chat and catch up a bit? Hit me up in those comments down there... I'd love to hear from you!
-Bryan "the Imp" Imhoff
---
This is an official Fundition campaign update post to help fund the publication of the independent comic "I Thought It Would Be Zombies..." meaning your votes alone can help you earn rewards like a free copy of the comic and more! For more information check out https://fundition.io/ and the prior update articles for "I Thought It Would Be Zombies..."!
---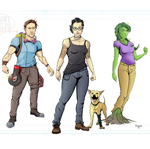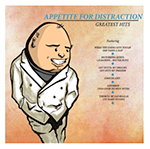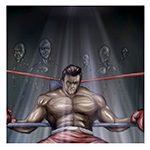 ---
@bryan-imhoff | @spottyproduction | @exploreunlimited
@steem-comic-con | @creatingcomics