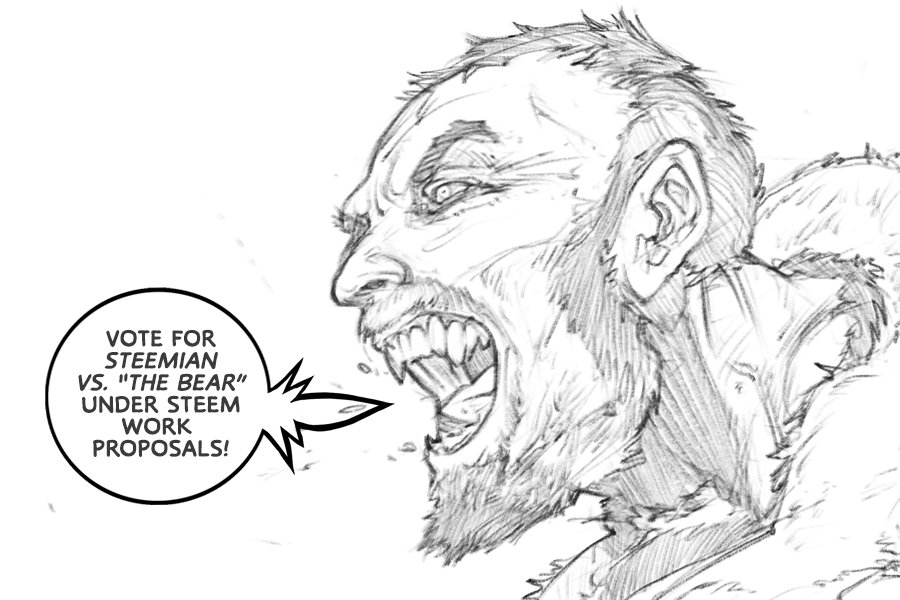 Good morning, Steemit! I always get excited about making these extremely nerdy posts! Almost a year ago, in the midst of the most painful days of the bear market, I drew my first page of Steemian vs. "The Bear". I do them for fun. I do them to help with the enduring, sad STEEM price. I do them because I love comics. These are really hard for me to clear the runway to work on, especially with a six month backlog of photos to edit, and three major comic and illustration projects. Whatever, though. My favorite part about being a freelance artist is choosing what I want to do each day, responsible or not.
So, as the leader art encourages, the Steemian vs. "The Bear" work proposal is live, and only available for voting for the next three weeks! You can read the entire proposal in my recent plea to the Steemit community, "Vote now to fund Steemian vs. The Bear comic on SPS Proposal!". All the details are included in that post, but my hope is to fund the comic, print copies and load issues in actual brick and mortar comic book stores like @blewitt's, attempting to on board regular folks. I'd even like to include QR codes on that last page with free account creation through a RC credit pool. Consider voting for Steemian vs. "The Bear".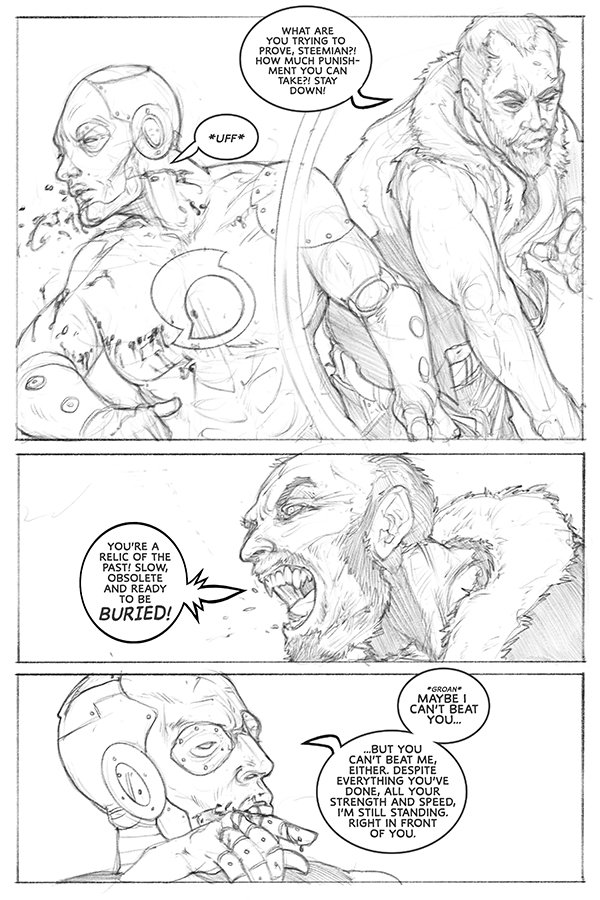 This new comic just showcases the resilient Steemian hero refusing to back down, even in the face of brutal punishment at the hands of "The Bear". I'm sure you can recognize the subtle allegory depicted within these panels. I seriously can't wait until the day STEEM breaks $1 and I can start drawing cartwheels kicks to this asshole's face, but for the time being, it's still a stubborn beating for the Steemian. Glad I had a chance to add another page to this ongoing story. Six more, and I'll have enough for a physical book. Thanks for reading and supporting Steemian vs. "The Bear".