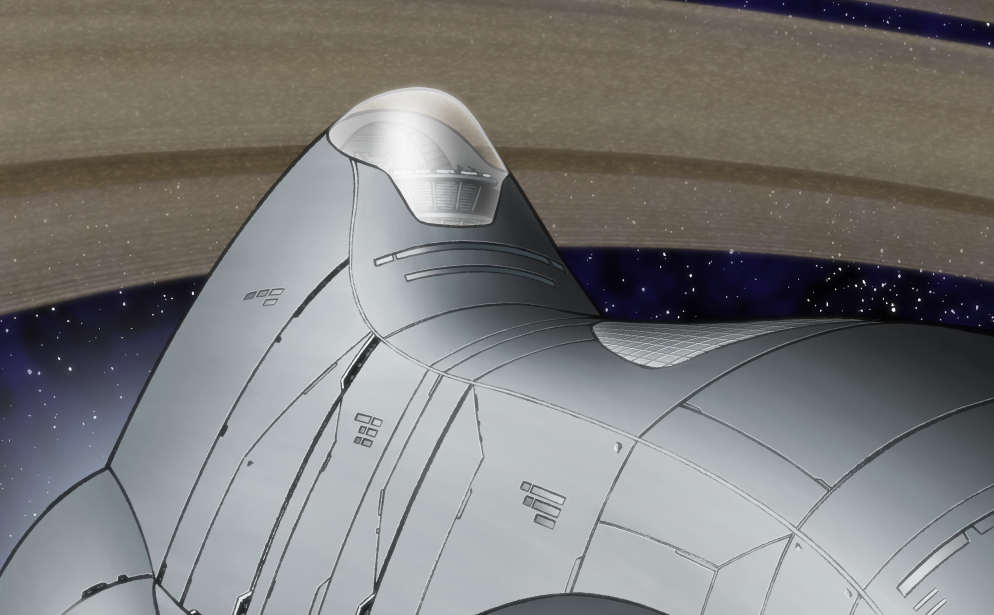 "The Enceladus Anomaly" is a comic-book about Space Horror.
This project is divided into three volumes that will be published through crowd-funding. In this post I'm presenting the panel from the splash page four of book one.
Due to its complicated forms, to make this design properly drawn in perspective, I opted to make a basic modeling of its shapes in a 3D modeling program.