When the trailer for Venom dropped last year, and heard how "symbiote" was pronounced, it prompted Chris to create this image for fun. It got a lot of likes on Instagram and that was that.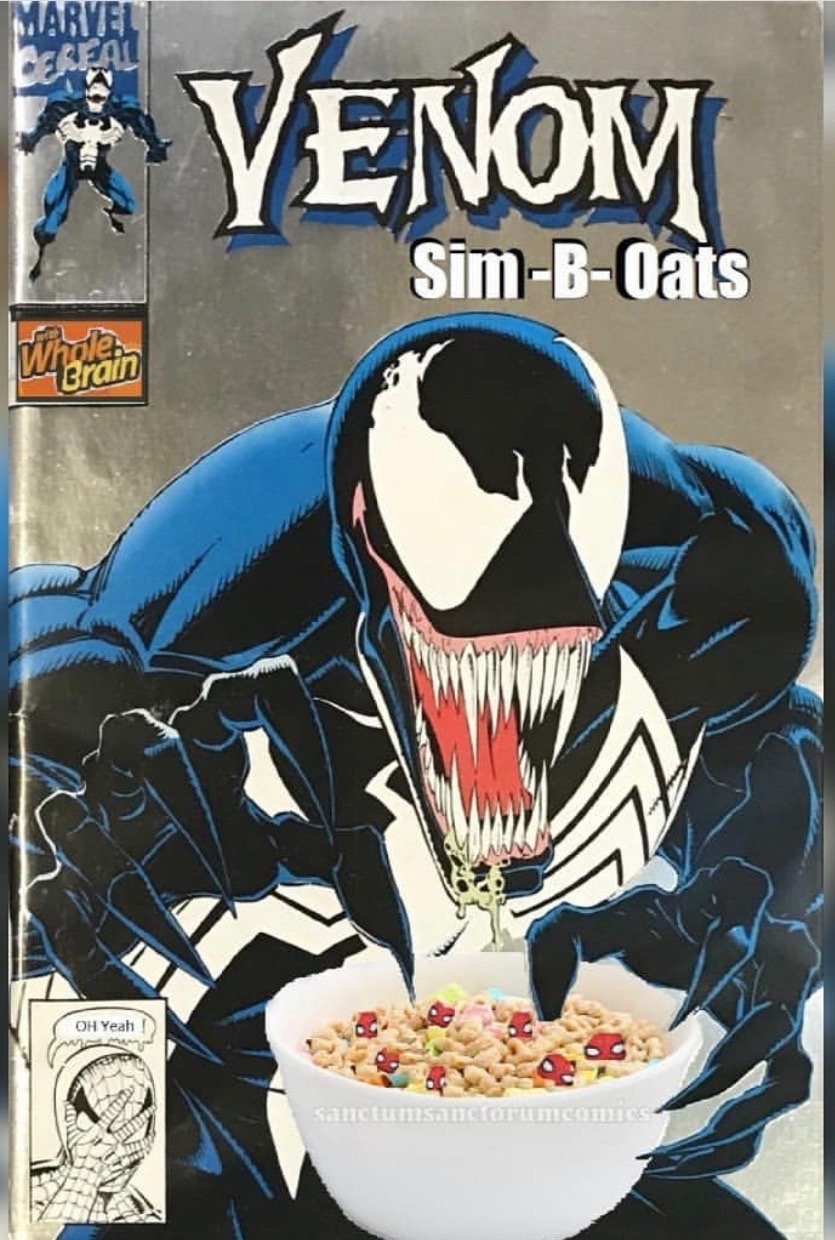 Fast forward a few months later when we saw that Symbiote Spider-Man #1 would be coming out in April, we knew we had to use this for our shop exclusive cover.
David Nakayama knocked it out of the park with his rendition. It is one of our most popular exclusive covers.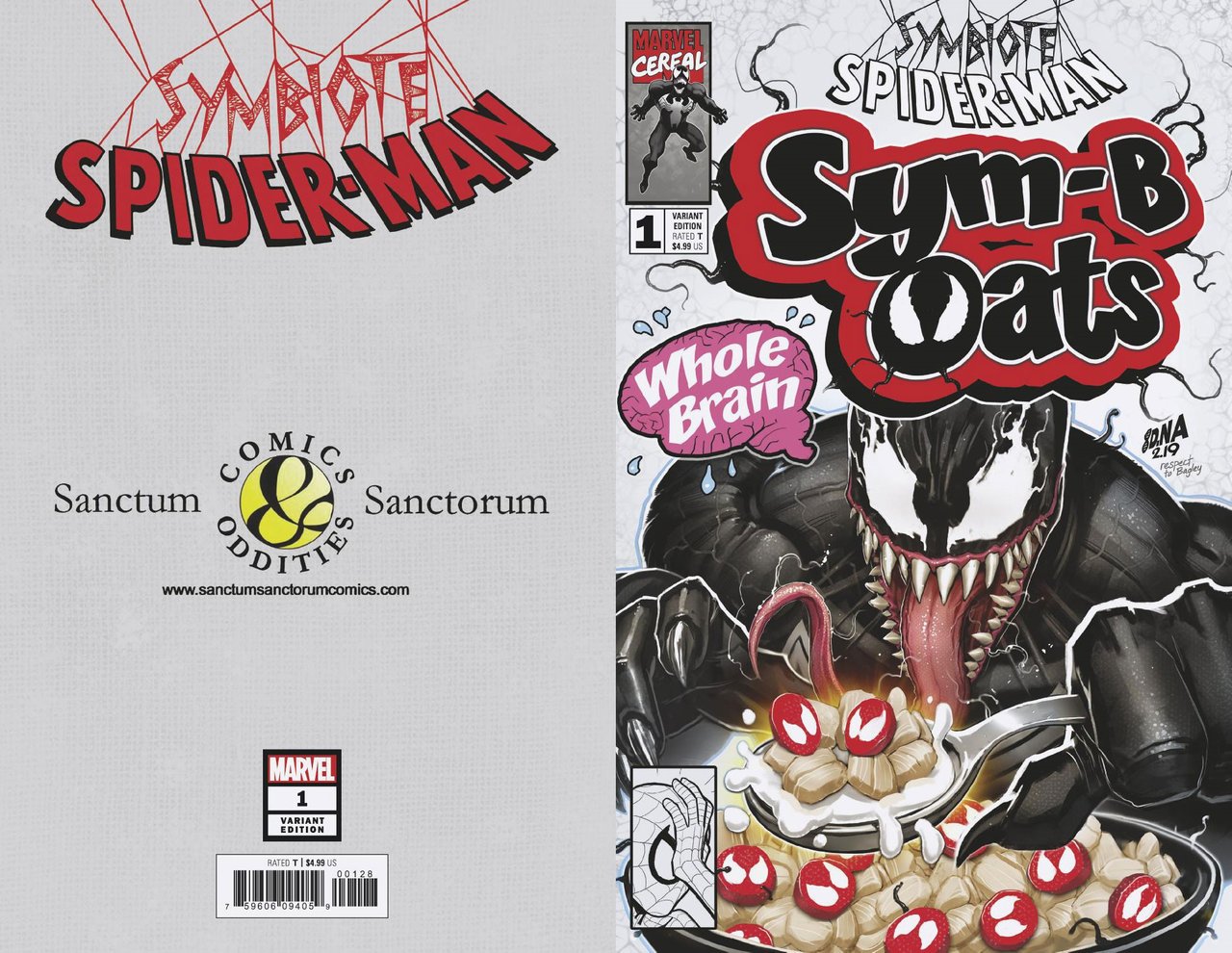 As successful as Symbiote Spider-Man #1, we decided to have another cereal box variant created by David Nakayama, this time basing it on the Carnage Mind Bomb #1 cover. The marshmallows are supposed to symbolize all the different symbiotes.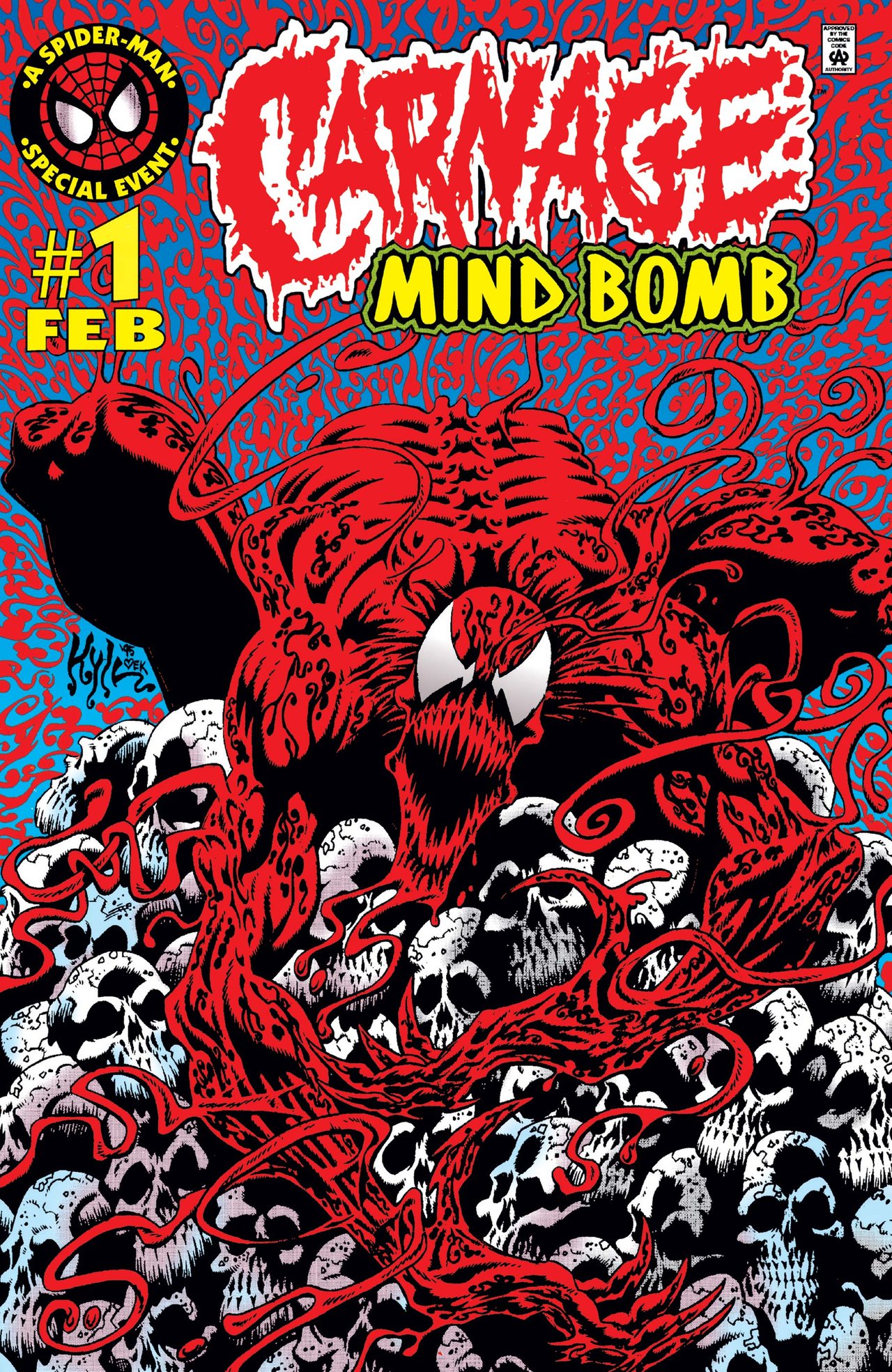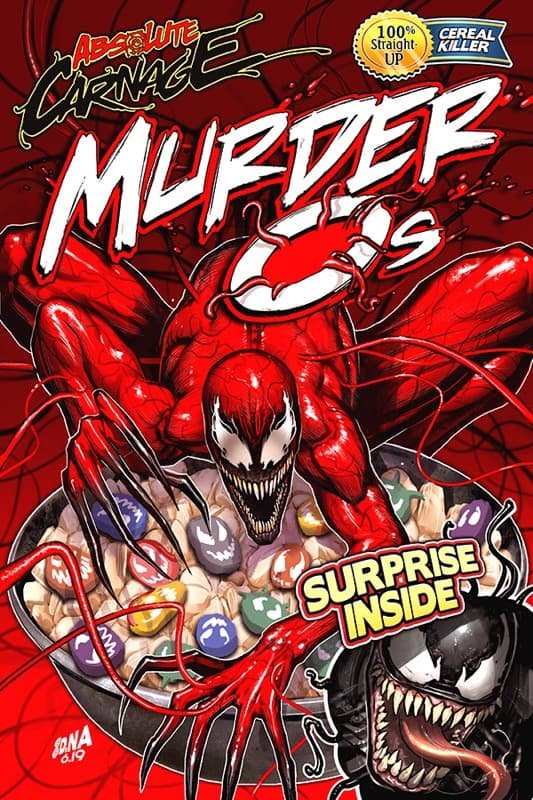 Both covers are still in stock and can be ordered as a set on our website: https://sanctumsanctorumcomics.com/products/symbiote-spider-man-1-absolute-carnage-1-david-nakayama-variant-set?_pos=1&_sid=eee541782&_ss=r