International Women's Day is a global day celebrating the social, economic, cultural and political achievements of women - while also marking a call to action for accelerating gender balance.
I found the theme to this year's International Women's Day compelling, especially in the comic book industry. I've read the negative comments about the Captain Marvel film opening up in theaters today and am sickened by the toxicity of this fandom.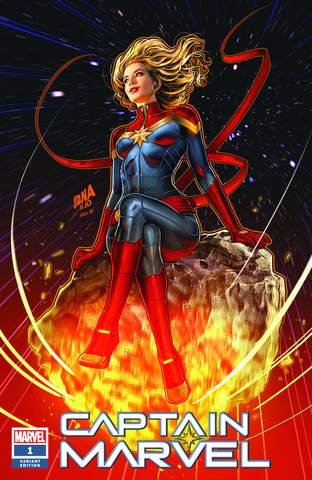 Sanctum Sanctorum Comics & Oddities Captain Marvel #1 cover by David Nakayama
As a woman of color comic shop owner, it's hard to ignore the industry issues. In college, I majored in American Culture with a focused track in ethnic studies. Maybe my perception of things is more skewed as I tend to over analyze situations. I admit, I'm not the most outgoing or friendliest person being that I am actually shy, introverted and force myself to be out there. The husband states that I look scary or unapproachable at times so I'm not discounting this as a factor either. Usually I can be seen at the front counter glaring (more like squinting at the teeny tiny words on the computer screen).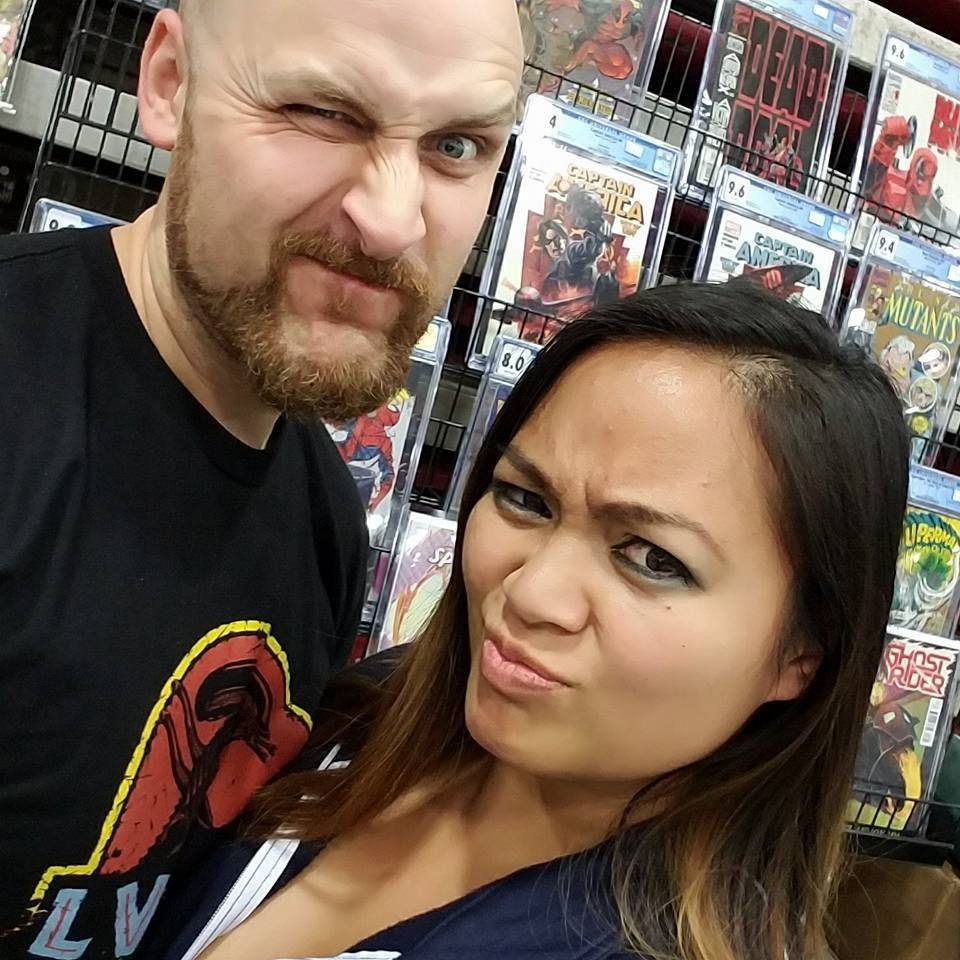 "I don't know anything about that, ask Stefanie, she knows."
Chris is not only my husband, but my partner in this business. Our skills and knowledge complement each other, making us one whole person lol.
When he tells customers that I'm the one to ask, many times, they look bewildered. I answer their question, but for the most part, seem hesitant to believe me but when Chris backs up what I say, they look more convinced. If he's not around and I answer someone's question, and then he shows up 10 min later, the person will ask him the same thing and say, "You're wife said this" and he said, "yes, that's right." I've also been thrown under the bus by eBay customers when I have had absolutely no interaction with them on there because they didn't like the answer given. SMH
At the recent Great Lakes Comic Con, I was watching over our booth, and there was a group of older gentlemen talking and a customer went up to the group to ask them if this was one of theirs. I was wearing my branded track jacket and we had a sign with our logo in the booth. I said, "It's my booth" and checked the customer out. As they were leaving, but within earshot, another customer mentioned how they shouldn't always assume that the booth is run by a man and shook his head.
When we were first getting started in this business, I introduced myself to a publisher at a convention. I didn't introduce myself as the owner, but I initiated the conversatioquestions. As soon as my husband and his friend who was assisting us at the time went up to him, his eyes lit up, he made eye contact with him and spoke directly and only to him and his friend. That left a bitter taste in my mouth, especially since he was talking about all the diverse books and women led comics they had. Should I have introduced myself as the owner? I initiated the conversation. I was the one asking the questions so did it really matter?
When I saw this article it spoke to me. I felt that finally, there was someone I could relate to in this industry. I know some are ashamed of what was said in this article but I felt happy that I wasn't the only one. I'm sure there are others like me.
https://www.comicsmnt.com/?p=1134
I don't want to focus on the negativity. I don't want to drive a wedge. I want things to change for the better. I don't think I can ever be that champion, I'm not perfect. I know there are too many times I've stayed quiet but maybe the time is now to speak up...