One of my biggest gripes is the "Us vs Them" mentality that this industry has. I have heard strictly brick and mortars that online shops have it so much easier, they don't have as much overhead, they're killing the industry, etc. As an owner with a brick and mortar AND online presence, selling online is NOT as easy as some might think. It takes awhile to build an online presence, obtain repeat customers, etc.
Screening, bagging and boarding comics; pulling, prepping and packing orders for shipment all takes exponentially longer than placing comic books on the rack for sale. With a brick and mortar, a customer makes a purchase and leaves. The transaction is complete. Don't get me wrong, both selling online and in person require customer service, albeit on totally different levels but that's a story for another time.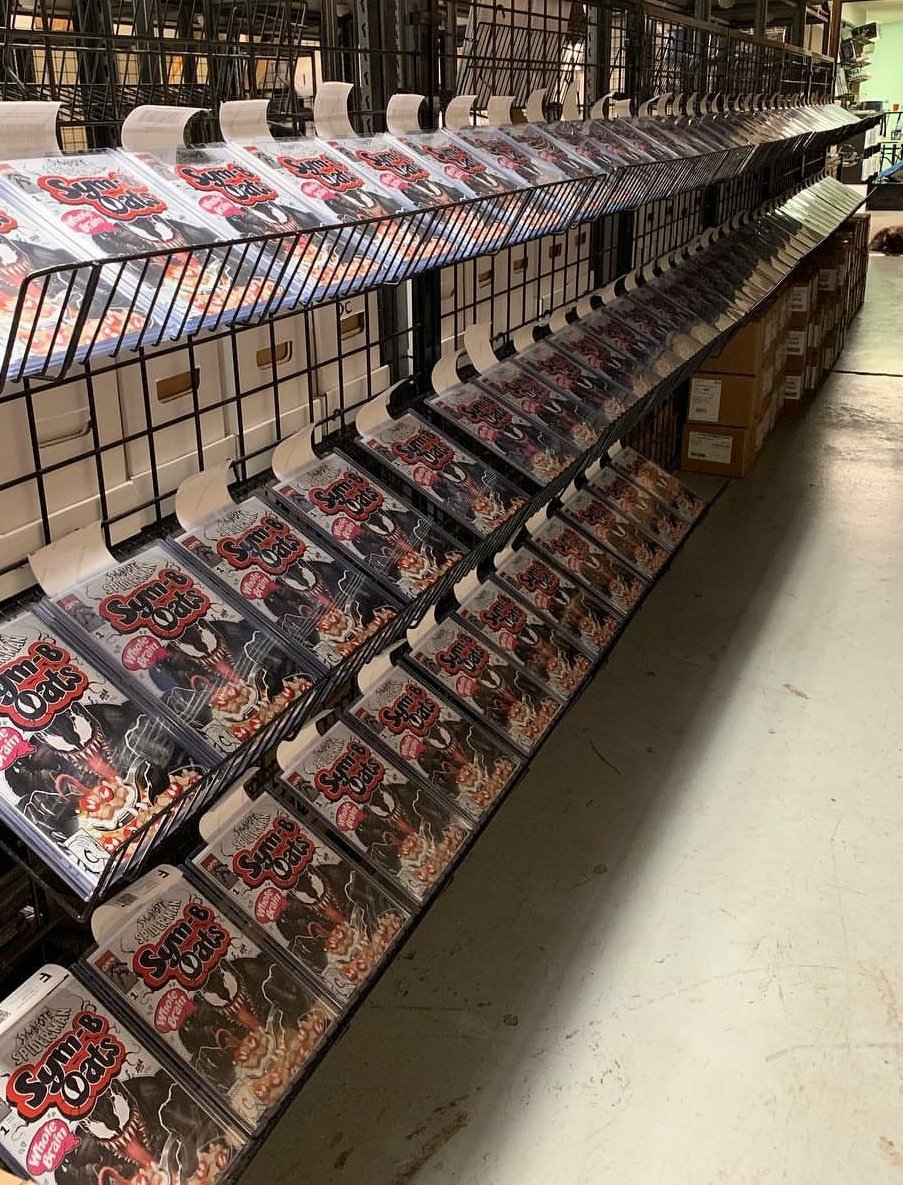 Our retailer exclusive covers being prepped for shipment.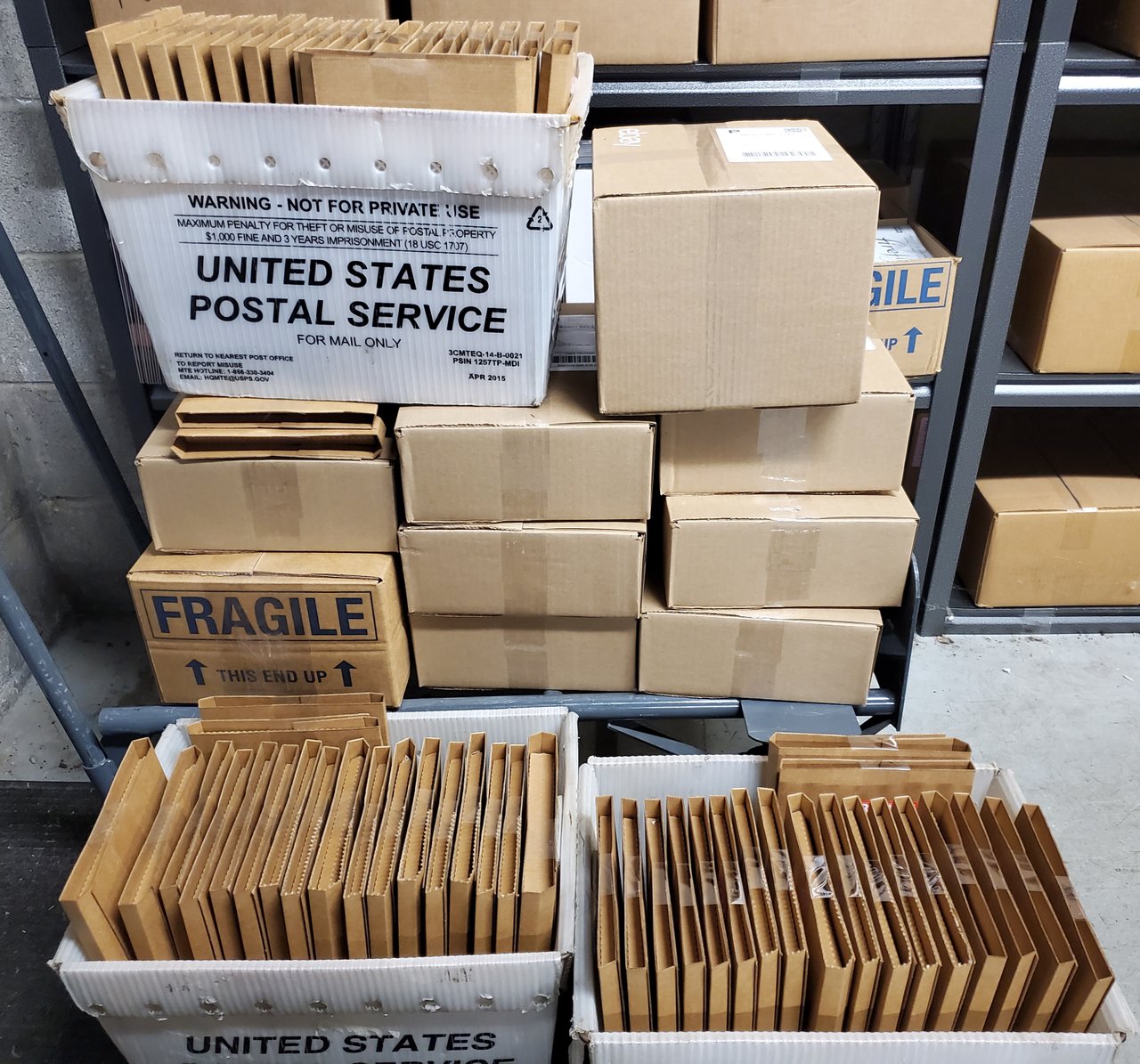 Sometimes we can only get just a few packages out before the postal carrier shows up for pickup.
We have shipments going out every single day except on Sunday. Even on days that we are open, we work before and after getting these orders packed up quickly before the postal carrier picks up. The hardest weeks are when we have an exclusive cover release in addition to our normal orders OR when our comics don't come in on time or arrive DAMAGED! This is so easy, right?