I finished it! The deadline was tonight and I just sent off the final images for the next issue of Emanata.
Emanata is an independent comic anthology out of New York that I have been participating in for the last few years. Each issue has a different theme and the participants make a story in four pages based on that theme.
The theme for this issue was Second Chances and my story "Spare Change" is below.
The homeless man and the pigeon in this story are from my larger story Second Wind, and I thought it would be interesting to show the few moments right before what happens in Second Wind in this short comic. I have included the pages that include the original characters at the bottom. I hope you enjoy!
"Spare Change"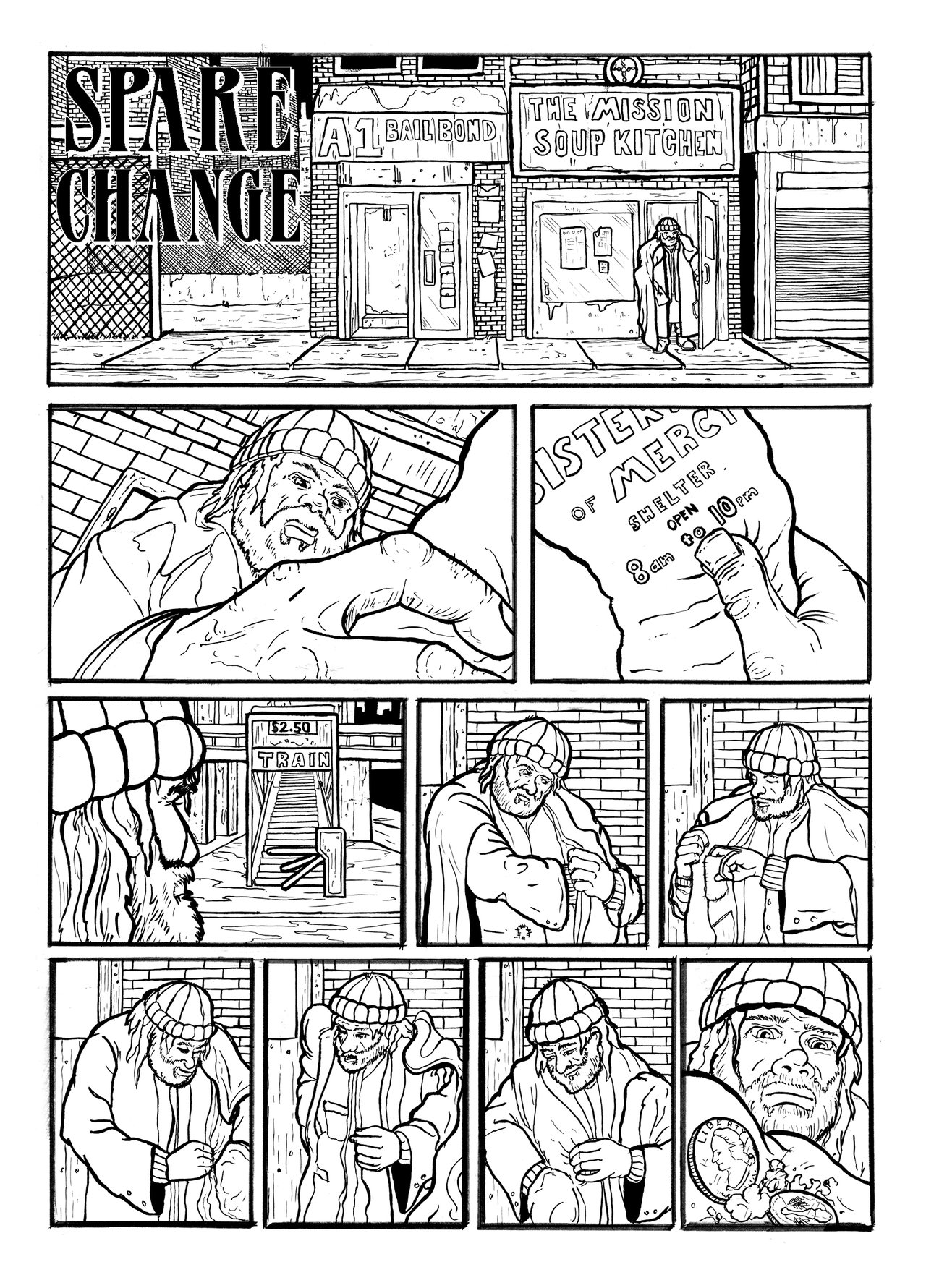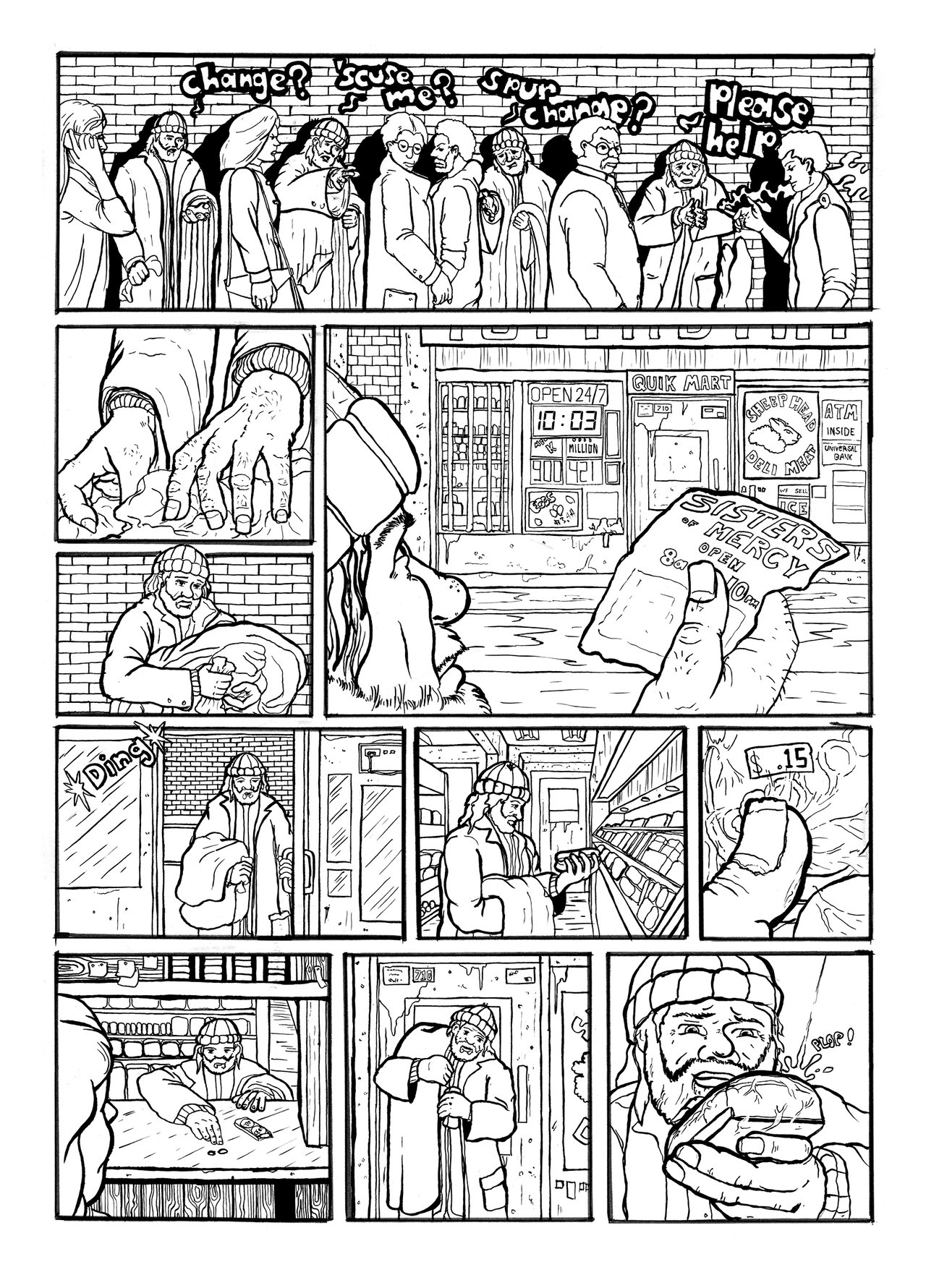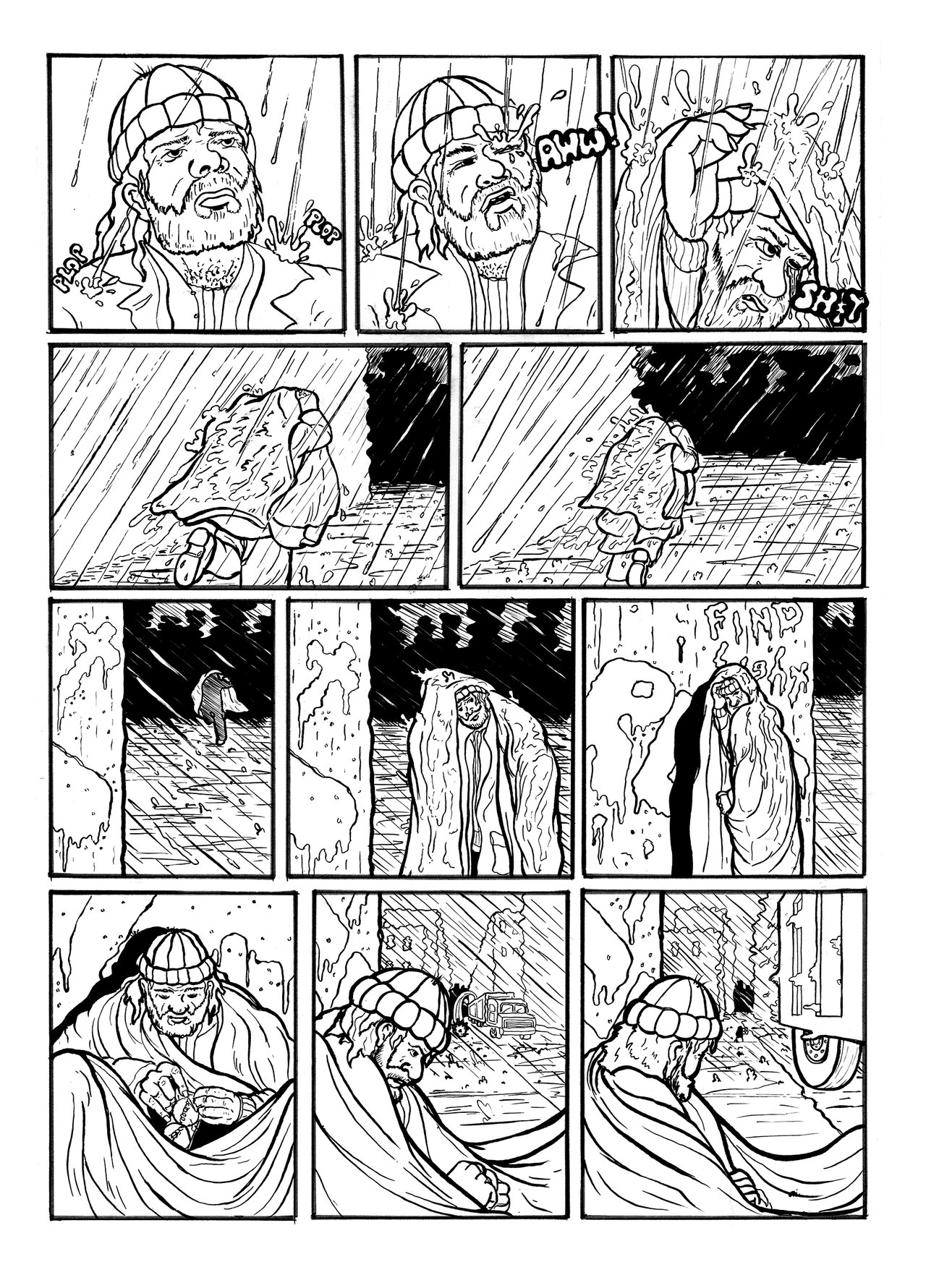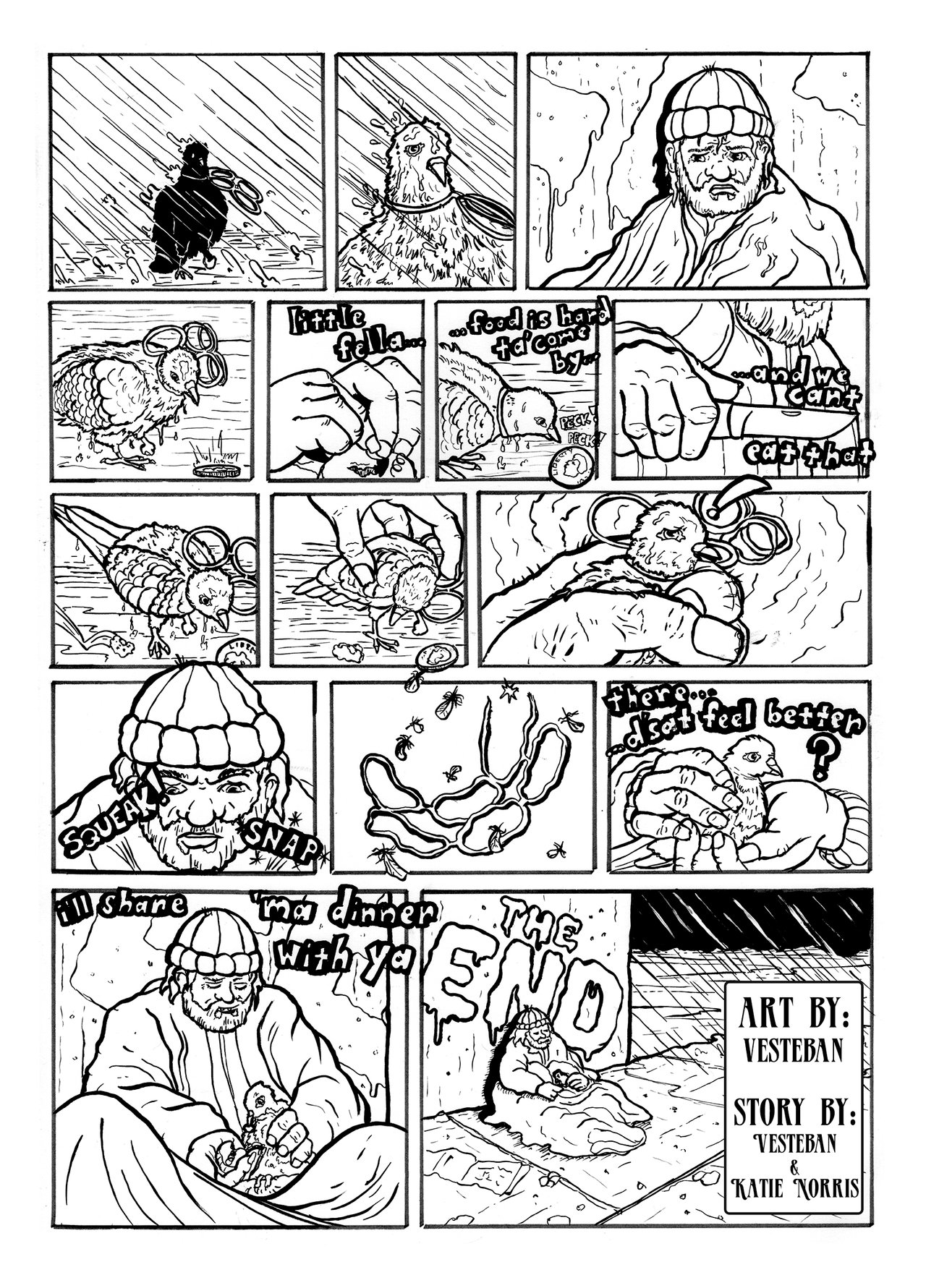 .
.
.
.
.
.
.
And here is the excerpt from "Second Wind" that is intertwined with the story above. This was drawn about a year and a half ago. There is a bit more detail in these images due to the fact that I didn't have a deadline!