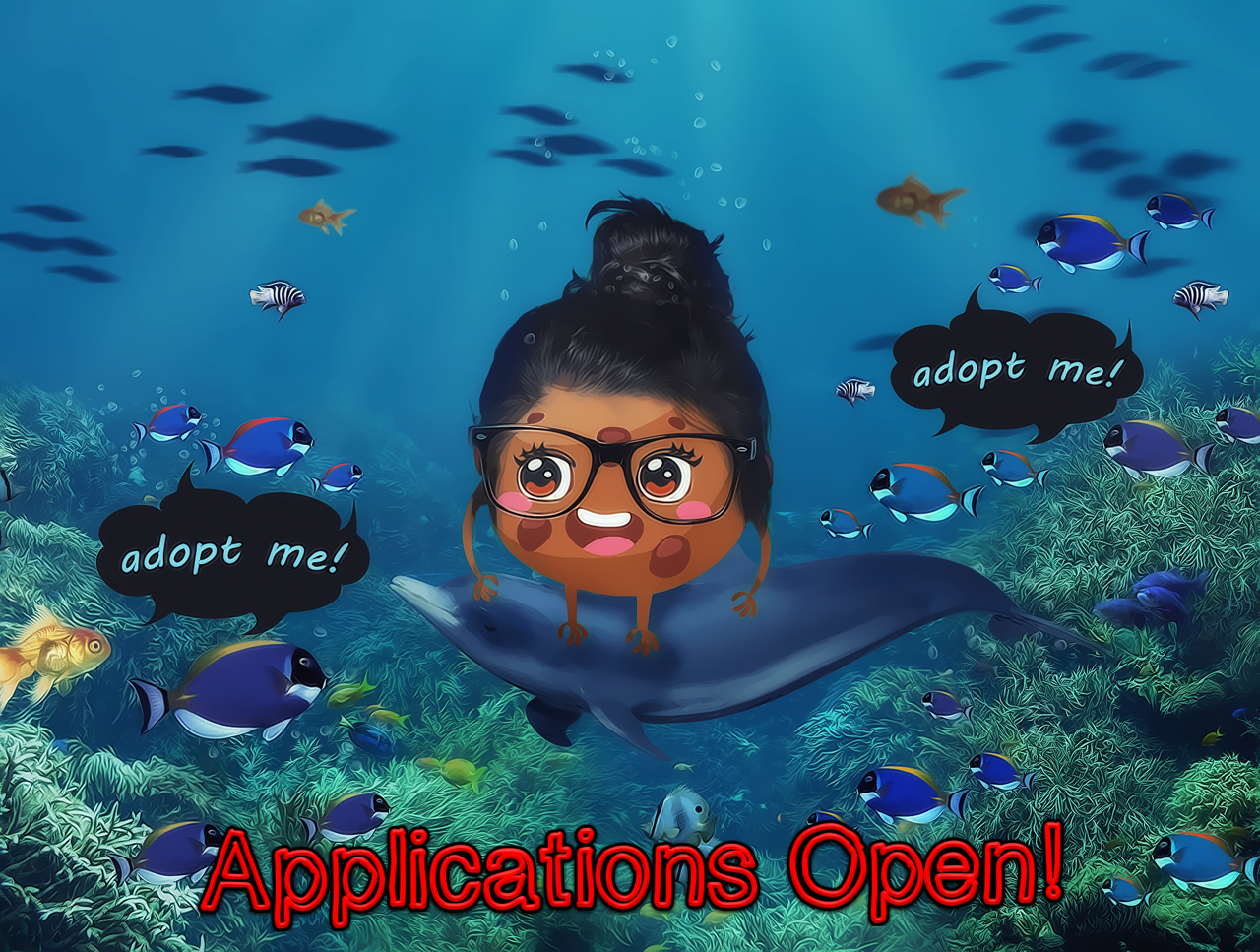 This is edition #41 of my #adoptme project. Last edition I adopted @aleksandra.mart and @tijntje, today the adoption process its opened again. You can ask to be adopted or nominate someone, also I will search the feed for candidates. The adopted steemian will get a a 50% vote from me a day and 1 resteem for 2 weeks straight and 1 sbi share, that means votes from sbi forever or until steemit or sbi die.
I will search in the feed for the people I will adopt but like always you can ask to be adopted or nominate someone in the comments of the applications post.
Now, rules to be adopted are:
YOU MUST BE A PLANKTON OR MINNOW (less than 5k sp in total)
ONLY POST ORIGINAL CONTENT
DON'T SPAM
IF YOU USE INTERNET PICS YOU HAVE TO SOURCE THEM CORRECTLY
Easy, right? So if you're a plankton or a minnow, post original content and don't fill Steemit with spam crap then you can be adopted! I will check the profiles of all the people who apply and announce the people I adopted in a post. The steemians will get 2 weeks of upvotes and resteems! I will use the hashtag #adoptme for the adoption applying post and the adopted steemians post.
If the adopted steemian is targeted by steemcleaner or cheetah, start spamming or start posting internet stuff without sourcing it correctly the adoption will be terminated! This is important! I am not supporting spam, vote farming, hate speech, copyright violations or whatsoever. I check my adopted steemian on a daily basis even if I don't left any comments in their post.
You want to help but can't afford to upvote? Then consider to be an uncle/auntie to my adopted steemians!
How to be an uncle/auntie to my adopted steemians?

Easy! Just have to resteem one post of my adopted steemians a day. That way you will help them to get more exposure here in this platform.
Alright, let's do this! Go and write Adopt Me! in the comments below and good luck! If any other person wants to join me in this adoption madness feel free to use the #adoptme hashtag and tag me in your post! Also, resteem this, so all your friends can apply for adoption!
Also, I have my adoptme project in Weku too. So if you're there, follow me and apply there to be adopted!

The super cool pic of me riding a dolphin was made by @ykdesign!




Vote for @qurator as a Witness
HERE
Just type qurator in the box!