Hello steemians,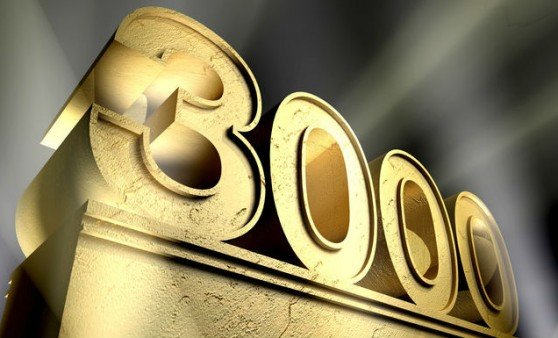 Today i am celebrating my 3000th followers!
I never tought i would reach this milestone as i never tryed to get it.
I started to deal with steemit as a trader and bought steem then i recognized the power of steemit ecosystem and the long term value of the platform so i became an investors because i've powered up my steem and enjoyed the rewards voting for great contents.
I finally understood the responsabily each steemians have as shareholders of the success and rewards of the platform.
I started to post about crypto news and market fundamentals and i slowly got more and more followers.
Then i have been only voting and reading for few months missing time to post more often, but my desire to share ideas and knowledge with steemians was still intact.
In 2018 i will do more efforts to post my ideas, concepts and help growing steemit community.
I am very happy to read comments from last posts in particular the "Life experiment legacy" post , i feel we all learn from each other comments, reading the comment section become an adventure.
To thank all my followers and readers, i will upvote all comments of this post next 24 hours.
Thank you for your support, cheers!