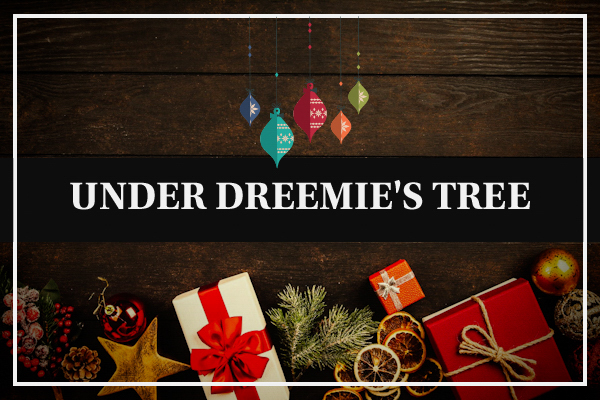 It's time for Christmas gifts.. from all of us to YOU!
And do I have some gifts for you! Thanks to the beautiful, generous Steemians I'm blessed to know, I've compiled some lovely goodies for TEN of you to win!
Here's how to play!
Choose 3 of the 10 raffles to enter! Leave a comment telling me which raffles you'd like to be entered into. List your favorite first. So I can make sure you are entered into your favorites first! Once you win a raffle - you won't be entered into anymore. So favorites first! 🎄
If you upvote, you can choose 4 of the 10!

If you upvote and resteem, you can choose 5 of the 10!

That's it! If you win the gift, you don't even have to pay for shipping! The vendor will contact you privately and they will send it directly to the address you give!

@misslasvegas and I are pretty addicted to spreading love and joy - not just at Christmas, but ESPECIALLY now! So ALSO be sure to check out her contest where she's giving away 60 steem!

Of course, you don't HAVE TO WAIT to win something. If you see a gift you really love, feel free to click on the vendor's banner to find out how to buy directly from them!

(in alphabetical order)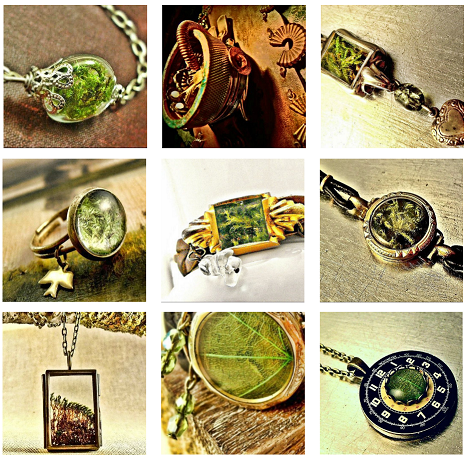 I want to enter this raffle so badly! I have been obsessed with @anutu's jewelry since I first met him. He has such an eye and talent for making the most unique pieces. If you are fortunate enough to win one of his pieces, be among the high fashion models who have had his work grace their bodies! Don't believe me? Go look at his site and be amazed!

Please use scroll bar to see sample of @bluefinstudios' work

       
I already own some of his work, but I surely would love to own more! @bluefinstudios has quite the eye for the bold and beautiful, the serene and the exquisite where nature is concerned. As a photographer, he has the patience to wait for the perfect shot, but you can just pick and choose among his best work! This drawing is for YOUR CHOICE of 6 of his prints made into beautiful greeting cards! Choose from any of his amazing shots on his site. Need more than 6? Check out his site and go shopping!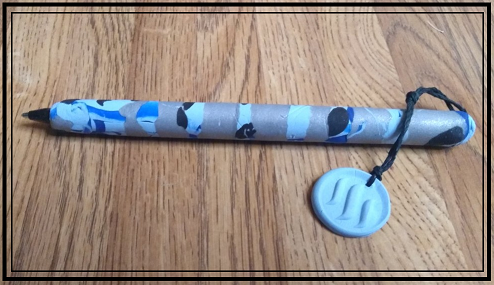 Would you like a handmade pen to showcase your love for Steem? I'd love to make a customized pen for you! Let me know the colors, and I'll put the Dreemie elves to work immediately! Special limited-edition Steem charms add Steem Pride to everything you write! 😊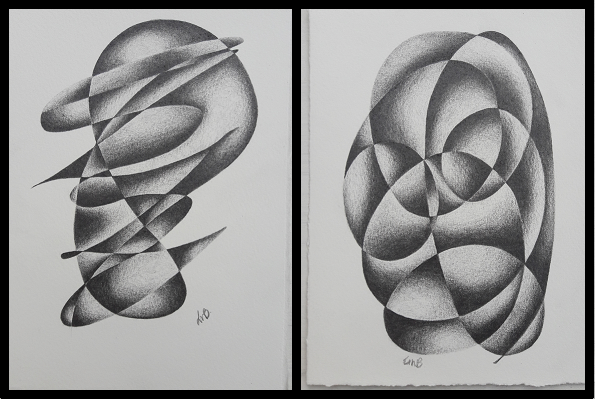 I might be biased, but I would buy a sketch on a napkin from this artist! Everytime I see her work, I'm touched deeply the unparalleled quality of her passion that is placed on the page! Two original graphite pencil abstract drawings on beautiful 100% Cotton Somerset Paper with lovely raw edges. Use the drawing to meditate as you sink into its depths and follow the lines. Or simply frame, hang and enjoy in your home. 19cm x 14cm Care to be dazzled by more of her work? Or perhaps you'd like to commission her for something more personal? Contact @eveningart on her latest post for more details P.S. She also just released a GREAT book on ideas for your blog posts. Do you run out of ideas for posts on Steemit? Get ideas from this awesome little book and have it in your Kindle in moments!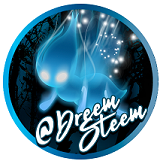 Do you see the beautiful banner and profile picture that I have on Steemit? I received this as a gift from @monchhichi23, @penderis, and @plushzilla (it was a serious pay it forward trail! heehe) - created by the amazing artist @jimramones! He works with you until he finds EXACTLY what you want, and he isn't satisfied until you are! I've loved working with him so much that I hired him for all of our @spunkeemonkee work! Extremely professional and so personalized! You WANT one of these for your profile! If you don't want to wait to win, you can hire him to create your banner and profile pic directly for $35 USD - (or... just comment that you want to be in his drawing!).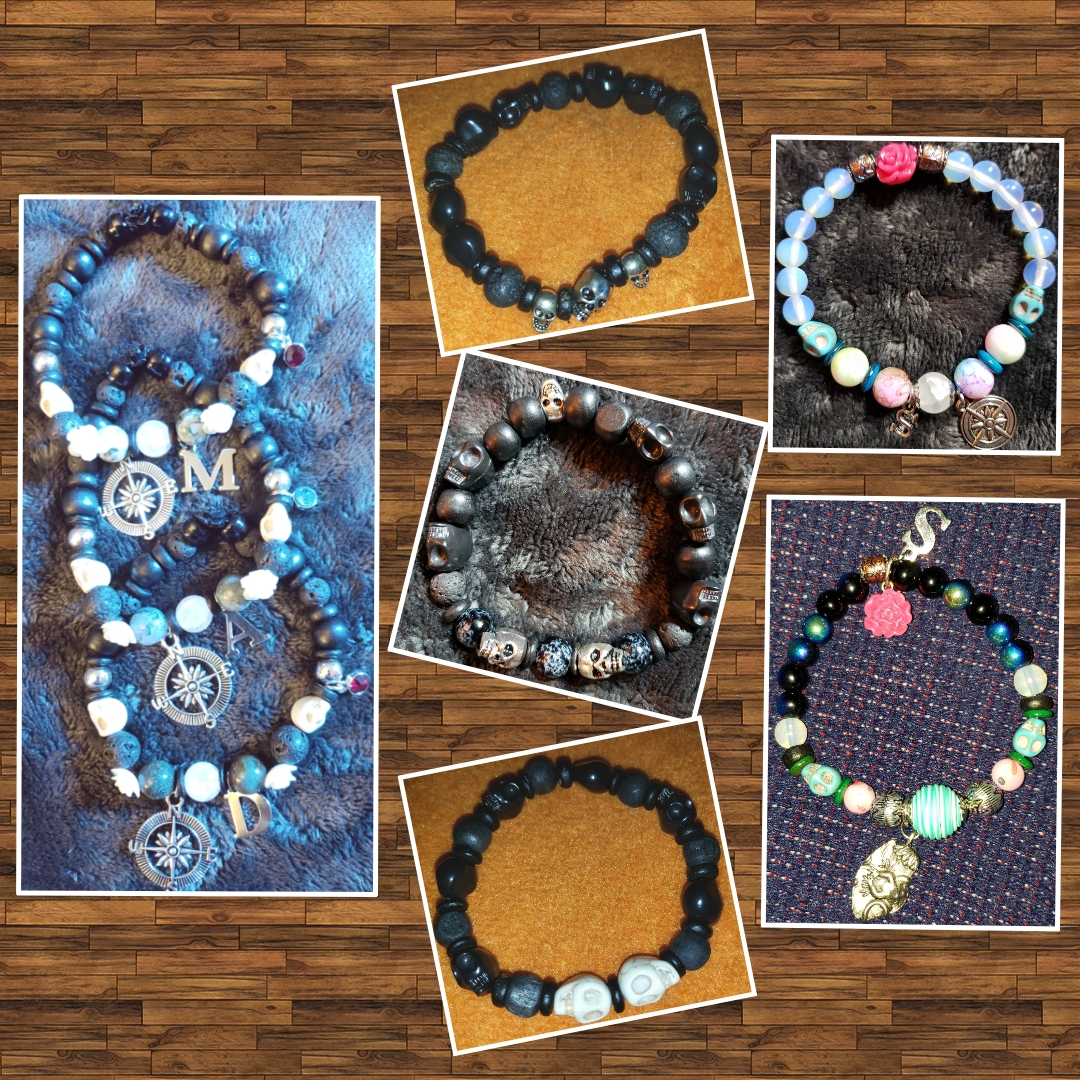 There are only a handful of Steemians who have been chosen to sport of one
@monchhichi23
's bracelets! I happen to be one of them! Don't be jealous! You can have one too! She puts so much care into each of these bracelets as she puts YOUR personality into them. I absolutely love mine and I was thrilled that she was willing to make one for some lucky winner here! Would you like to see what else she does? Her creations are sought after every year by the droves during Mardi Gras time! But she can be hired throughout the year to make something special for you!
Check her specialty items out here!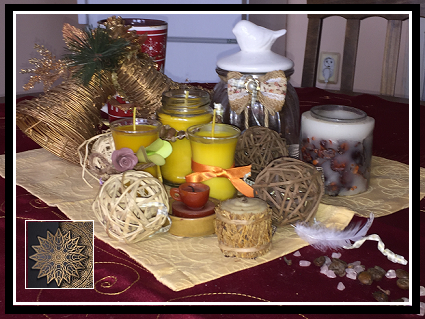 Click on the picture to see the candles lit and glowing!
This brand new candle business is the brain-child of @ravijojla and @crazybgadventure. I have a special candle being made for me called "Cowboy Dreems" that I cannot wait to inhale! Sweet oats, leather, hay... mmmmm the intoxicating scent that all cowgirls dreem of.... riding horses! Don't worry - if you're not a cowgirl, they have lots of beautiful scents for you to love! Choose their drawing to win a candle from them - or... order directly from them by commenting on their latest post! (The post explains all about how the candles are made, so be sure to check it out!)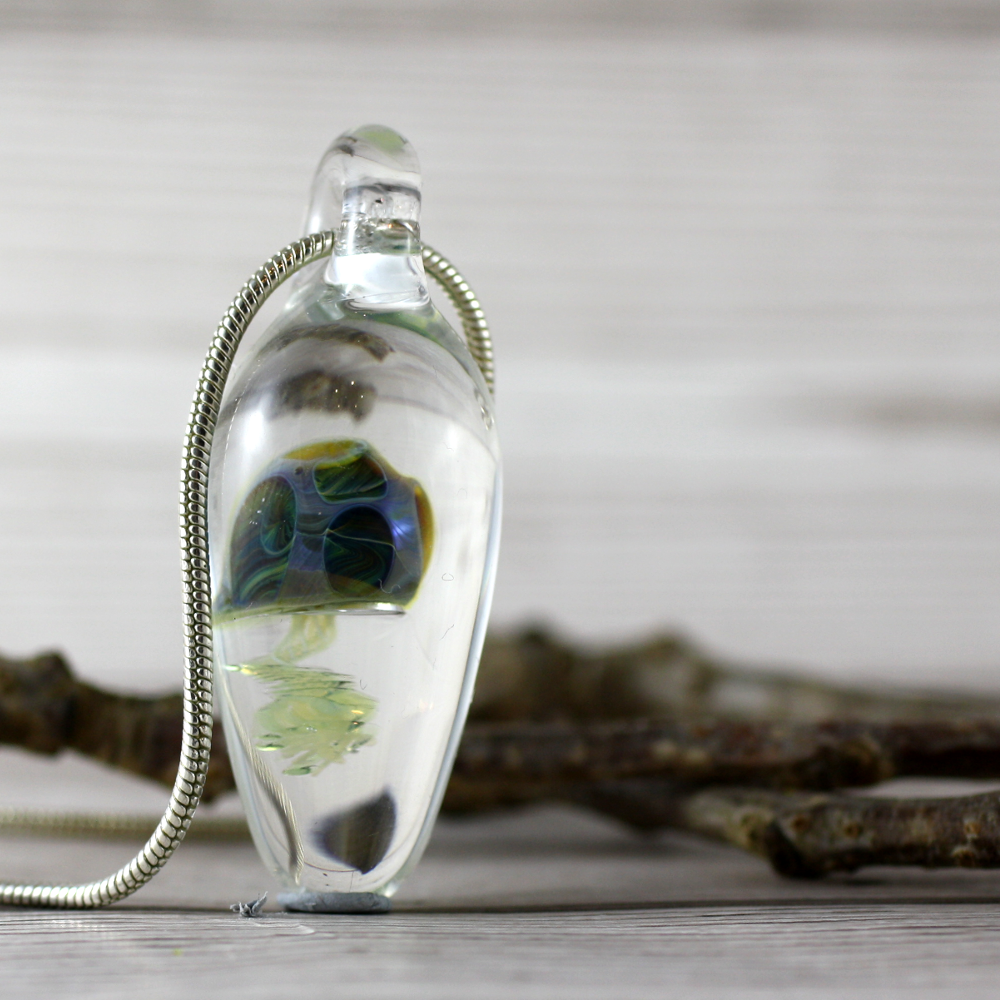 The "Jellyfish" lady is back! Have you ever seen something so cool? This picture is taken from her site, but the one I will send is blue with orange tentacles. Her picture was just way prettier! Believe me! When you hold these in your hands, you can see the craftmanship as you turn this little beauty in the light! Not only does she create these cute little jellyfish - but she has some really beautiful memorial glasses that you have to see to appreciate. They are little, individual works of art. Truly special mementos of your loved ones - breathtaking and unique! Simply must see her site to really get the full picture!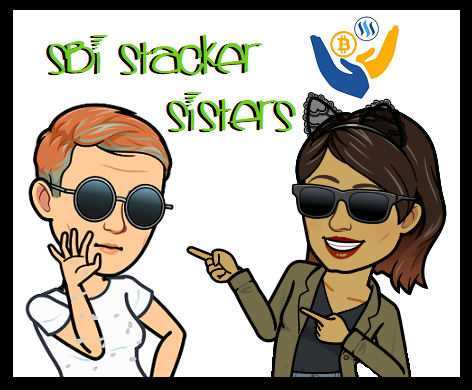 What do you get when you combine generosity, fun and community? A gift from ShadowDreems! The two of us (@shadowspub and @dreemsteem) thought it would be super fun to give away 45 SBI to one Christmas beneficiary! Simple, fun, go for it! Merry Christmas from ShadowDreems! (Come say hi on Pimp Your Post Thursday, in @shadowspub's Steemit Ramble!)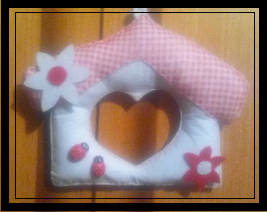 I own THREE of @zen-art's designs already - and I am in LOVE with them! They make fantastic Christmas ornaments on the tree, or just that special snuggly gift! Perhaps a fun magnet for your fridge? Whatever you choose, you will be delighted with the sweetest craftmanship of Petra! Whatever she does, she has such delightful design! Her felt creations are no exception to this! Enter to win the cute ladybug house (maybe our little ladybug @priyanarc would like that?), or go to her recent post to fill up your shopping basket with even MORE of her beautiful things!!



Hurry and enter a comment below for whatever 3 drawings you'd like to join! (More, if you upvote and resteem!) MERRY CHRISTMAS from all of us to you! Hope you win and enjoy a present from "Under Dreemie's Tree!" Winners from the drawings will be announced live at the evening PYPT show in @shadowspub's Ramble discord channel. If you can't make it - don't worry! I'll announce the winners in a post the following day also!


Amazing banner created by @liberty-minded

CREATE YOUR OWN @REVIEWME PROFILE TO START EARNING CREDIBILITY STARS FROM THE COMMUNITY!


CREATING YOUR PROFILE IS EASY! JUST FOLLOW THE STEPS HERE ☜(ˆ▿ˆc)]
---
Under Dreemie's Tree Image, edited by @dreemsteem

SBI logo from @steembasicincome

Calamity Jane Font used in this post

Christmas baubles divider used in this post

All other images belong to vendors. Please only use with permission.