"I alone cannot change the world, but I can cast a stone across the waters to create many ripples."
-Mother Teresa
Expanding the steemit community is a personal project which aims at adding atleast one new Steemian of untapped potentials to the community on weekly basis.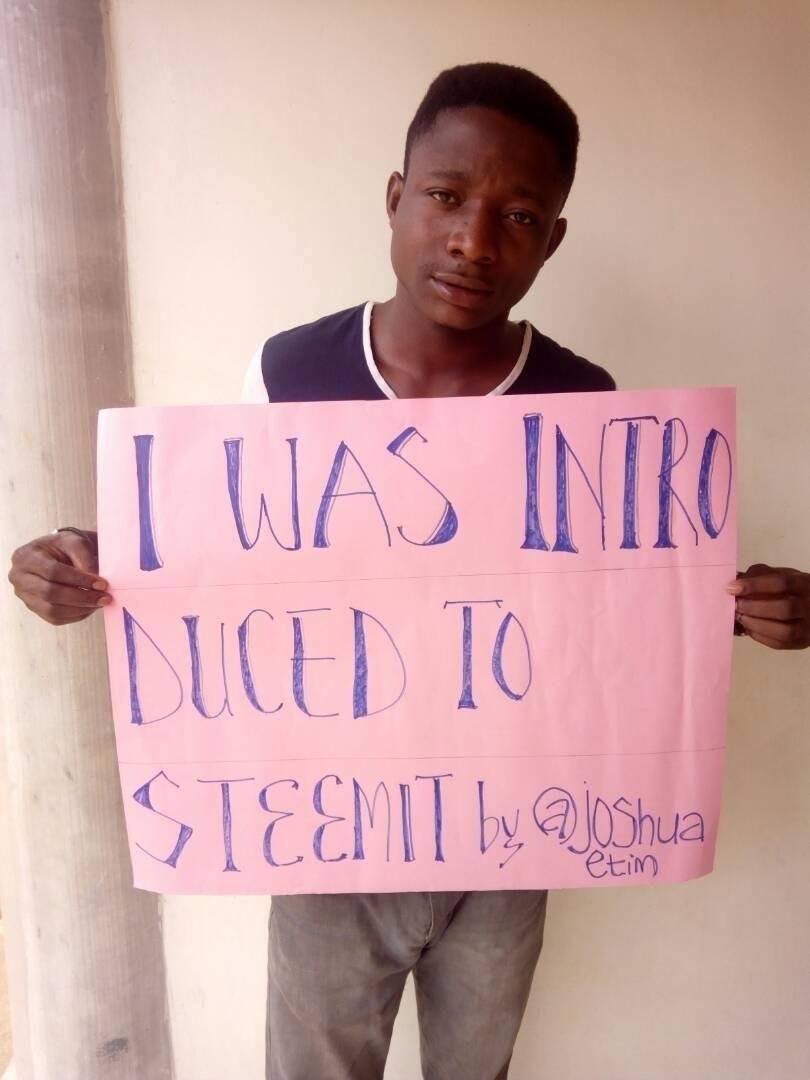 After joining last month, so far, I've been able to bring 10 additional persons to the community. Though a few are awaiting their passwords to be sent to them.
And just last week, @lordjames joined through my invitation, after the long waiting for his password to be sent. This is also in line with the #project20millionnaija of the @stach initiative brought about by @ejemai.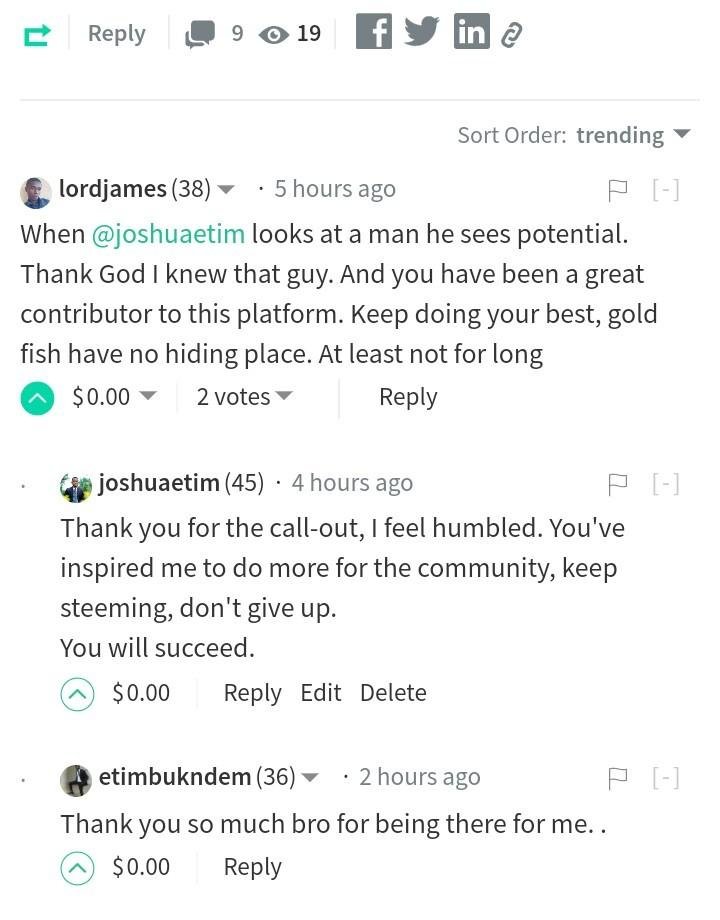 This project consists of 3 stages:
The Awareness Stage
The Registration Stage
The Activation Stage
The Support Stage
The Awareness Stage
This is the stage where I create awareness about Steemit to a prospective Steemian through different media. It could be through a phone call, facebook, whatsapp, Instagram or SMS.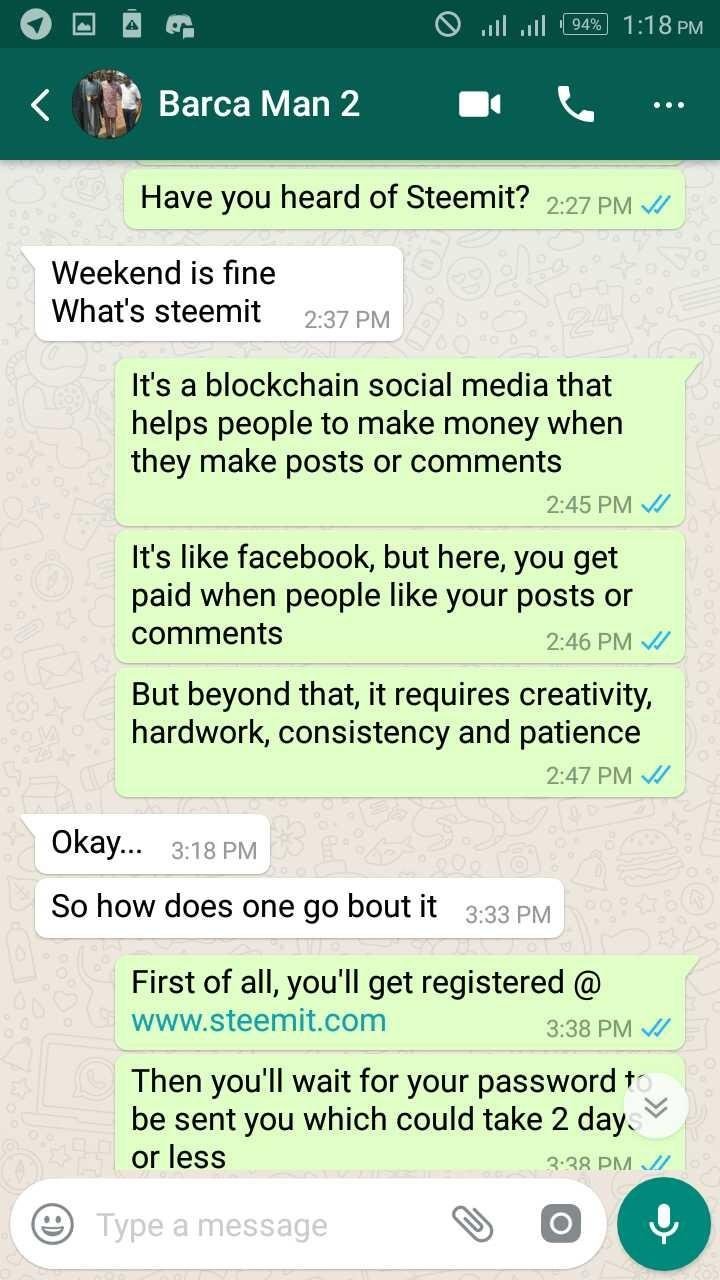 Information about Steemit, how to join? What to do on Steemit? How to earn on Steemit?....is clearly defined here. This stage precedes the registration stage.
The Registration Stage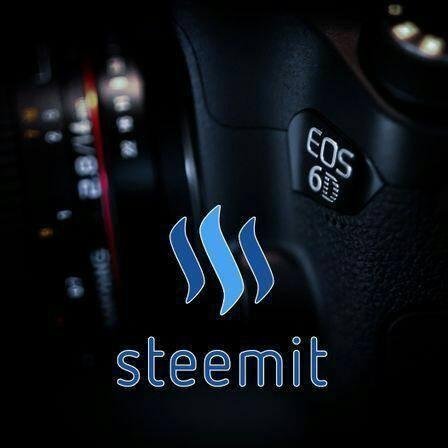 This is a stage where an intending Steemian becomes convinced about Steemit and decides to take action by registering. It is more or less like a decision making stage, which is accompanied by the registration process. Here, help is offered about the appropriate site to login for registration, as well as the information that will be required. This stage is usually a simple one, but where difficulty is encountered, it maybe needful to help out.
The Activation Stage
This stage comes up after the registered account has been verified and a password sent to the prospective Steemian. Here, the account is not yet activated or created until the username and generated password are correctly filled and entered.
When this is successfully done, the Steemian's blog opens automatically and the account becomes activated.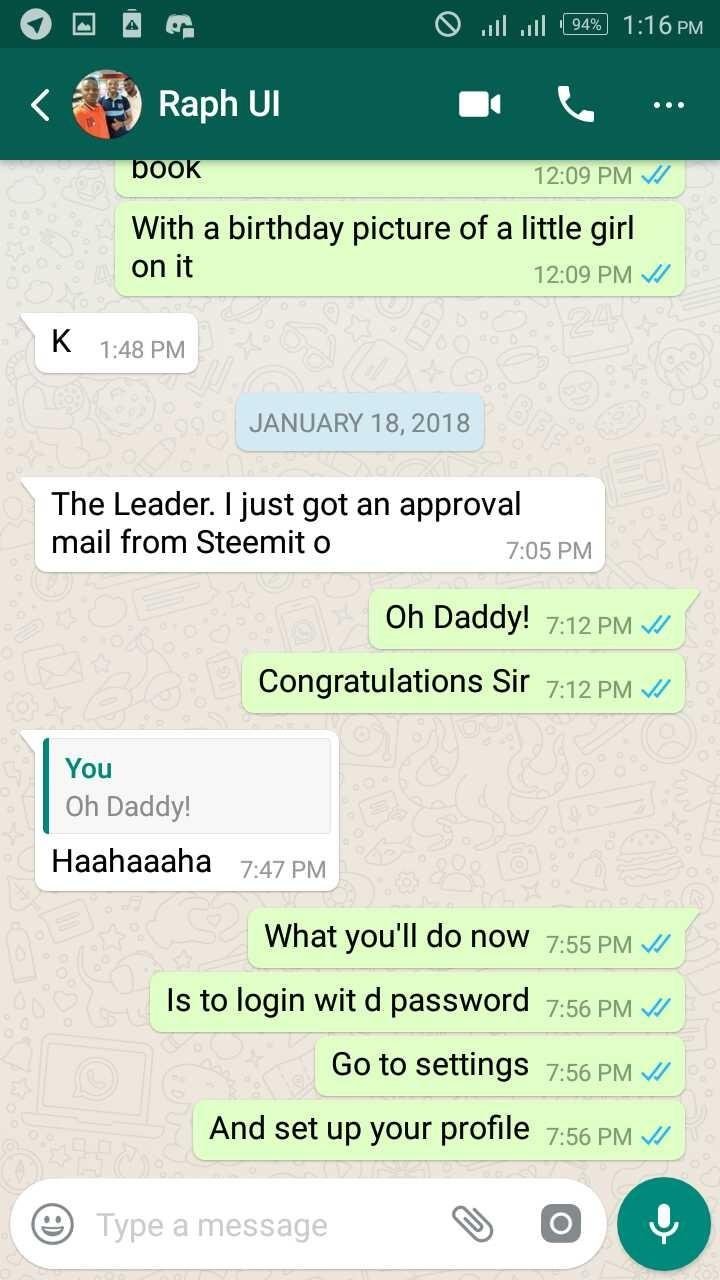 The Support Stage
Here is the most important stage, where help is offered to establish a good foundation for the new Steemian to thrive on.
How to Upvote, Comment and resteem a post.
Everything needed for the new Steemian to grow and become successful is shared.
Steemit related apps to download, whatsapp groups to join, telegram groups to join, list of discord groups to join, some blogs to follow that is related to their area(s) of interest, talks on how to create quality and original contents, how to overcome plagiarism, how to apply appropriate tags to a post, how to transfer SBD, meaning of steem, steem power and steem dollars, how to check voting power and current rate of SBD in the capital market and so on. Also, of great importance, how to make introductory post and apply appropriate tags.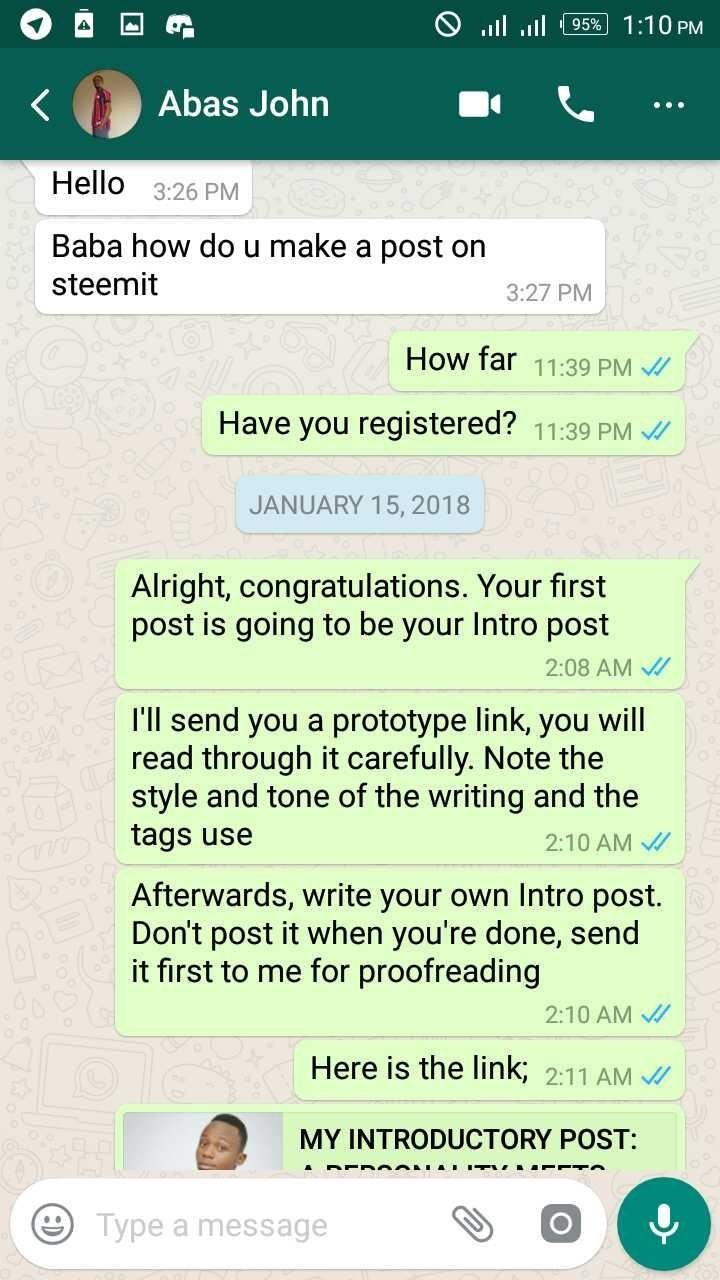 This stage is more of a mentorship stage as it requires quality time, attention and commitment from the mentor (old Steemian) to the mentee (newbie). The reason why some old Steemians do abscond this stage or desist completely from inviting other people to Steemit is because this whole process of mentorship is a tedious and exhaustive one which requires a lot of patience, sacrifice, love and tolerance.
Newbies always ask plenty questions, even the unthinkable and bizzare ones at times. It will take love and tolerance to handle this.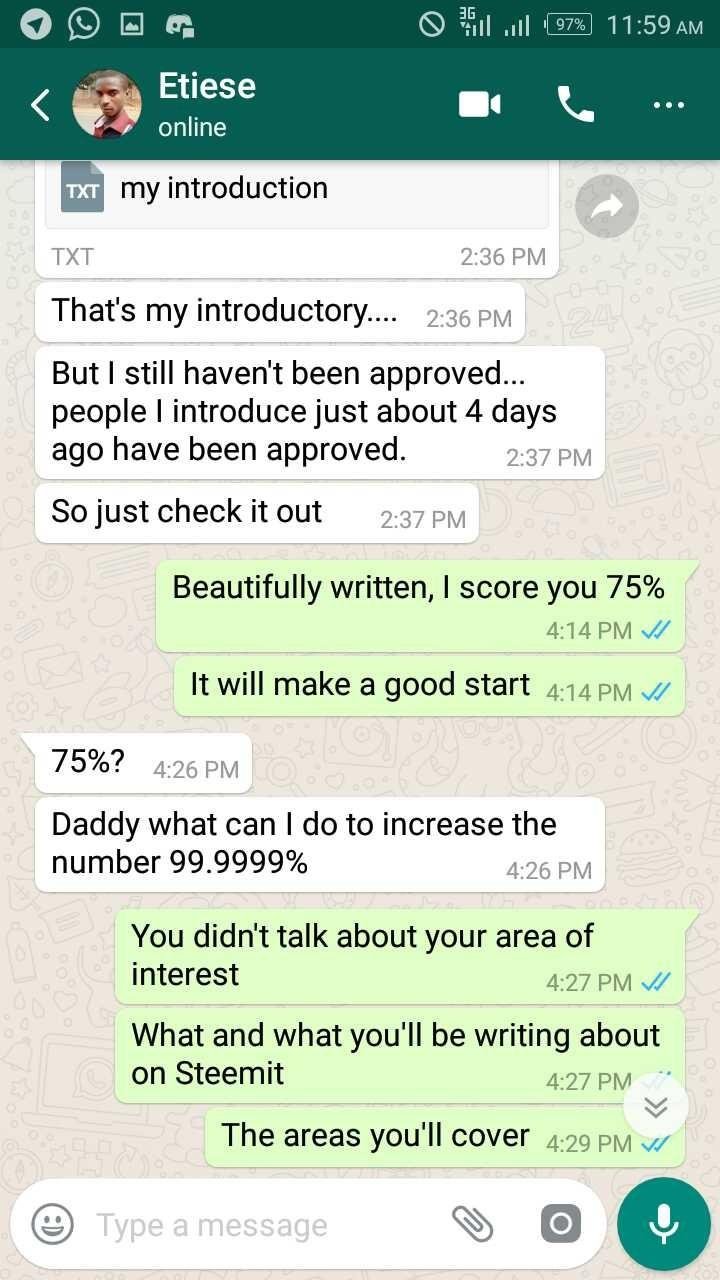 Steemit is a platform that has proven that indeed, no one is a monopoly of knowledge, even the whales still do ask questions. Naturally, the need to improve and be better will always push us to ask questions.
And sometimes, we learn more by asking questions than answering them.
Personally, I am still learning everyday about Steemit and its workings, I have made mistakes here and I have taken note of them. I am always opened to new information and constantly willing to submit and learn from those who know better.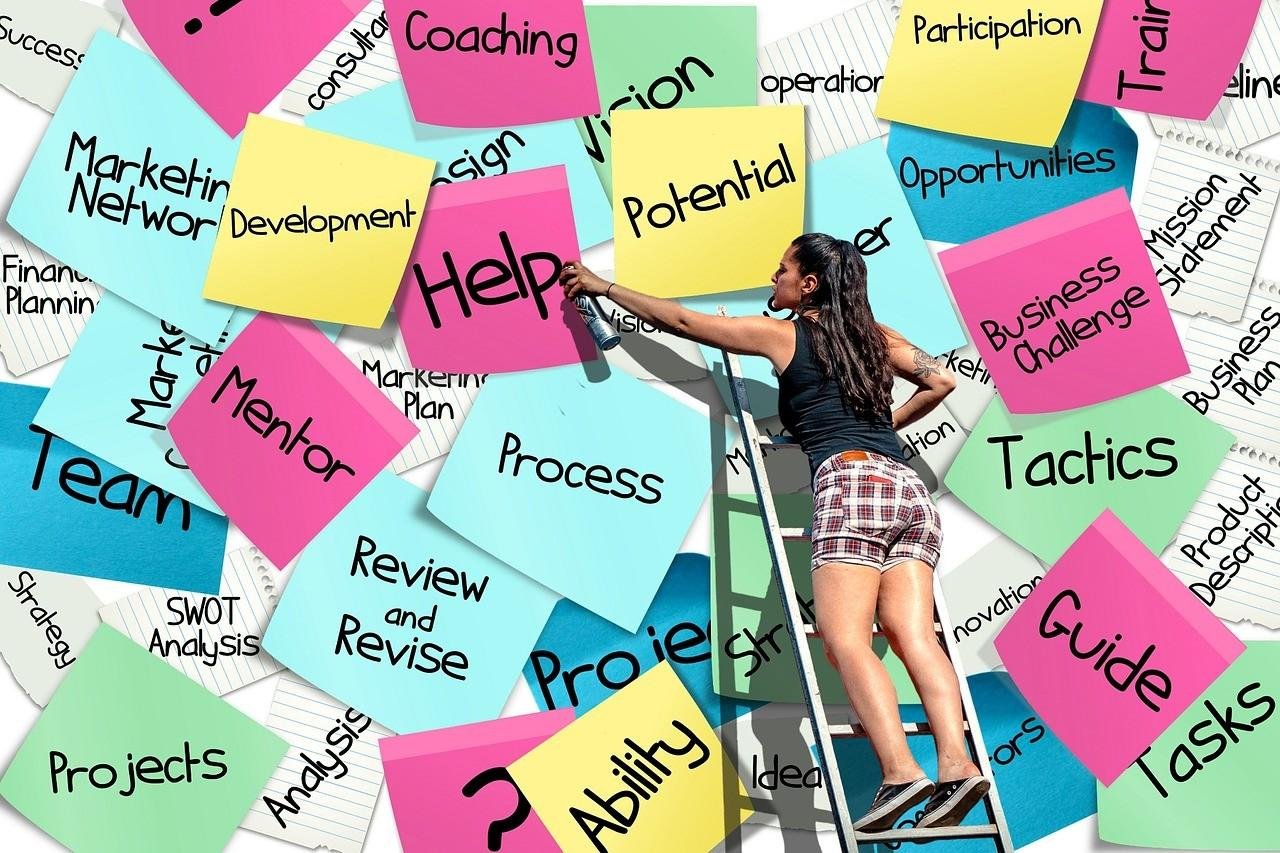 Image source: Pixabay
I know that different ranks exist on Steemit; the whales, dolphins and minnows. And honestly, I don't know which category I fall into. Maybe I'm a jellyfish or tilapia, Hahaha. But I didn't want to wait until I become a whale before helping others to get to this great platform.
I have been inspired by the works and efforts of many on this platform to help others grow, the likes of
@surpassinggoogle
,
@futurethinker
,
@samstickkz
,
@curie
,
@onequality
,
@nairadaddy
,
@ehiboss
,
@infovore
,
@fisteganos
,
@ewuoso
,
@mitneb
,
@pangoli
,
@vic-essien
,
@ifioklee
and numerous others.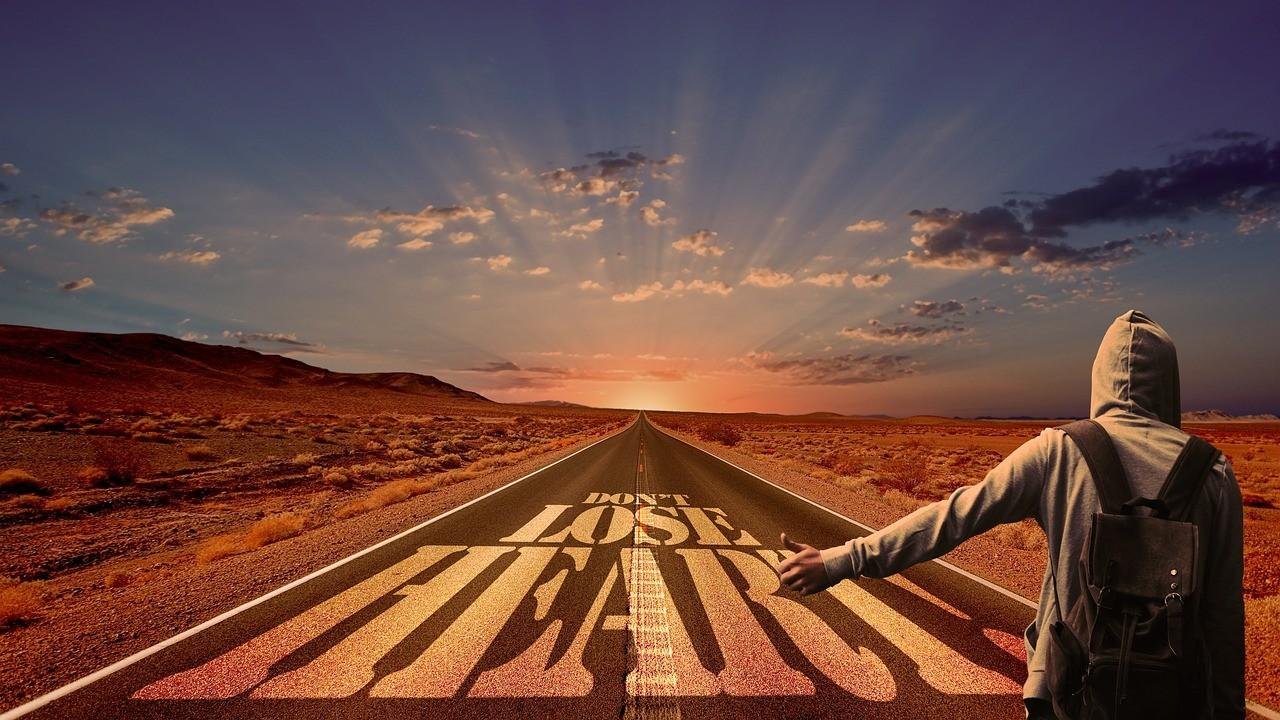 Image Source: Pixabay
I will continue to discover untapped potentials and bring them to Steemit rather than allow them generate unnecessary traffic on other social media platforms and waste their potentials.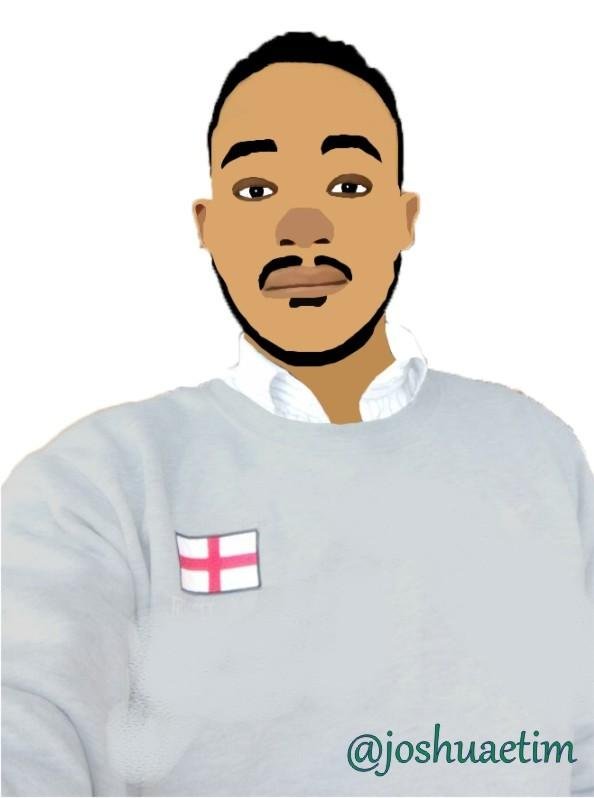 Thank you for reading.